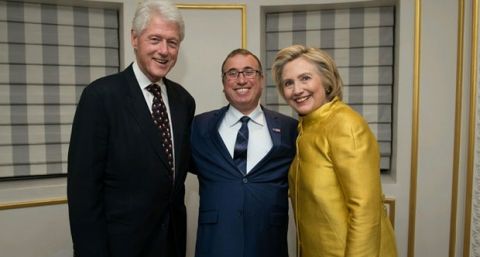 WASHINGTON (AA) – A U.S.-based Turkish businessman has received the Ellis Island Medal of Honor sponsored by National Ethnic Coalition of Organizations. Murat Guzel, a U.S.-based Turkish businessman in charge of the Democrat Party's National Ethnic Coordinating Council, was among those rewarded every year over immigrants' contributions to the country.  "I am very happy to be deemed worthy of this reward," the founder and CEO of Natural Food Group, based in Pennsylvania, told Anadolu Agency.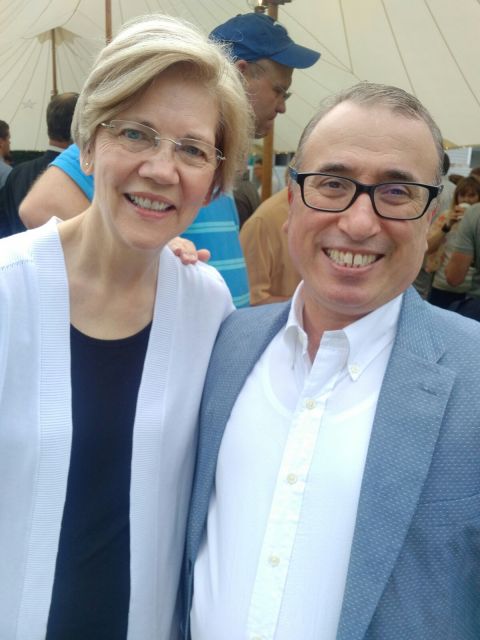 The annual meeting of the Elections Committee of Democratic Party, which brings together the key figures of the party every year for discussion of their party's future strategies, was once again held at the Martha's Vineyard Island in Massachusetts. The camp that includes activities such as boat trips, dinners, and breakfasts, is known as a meeting where important decisions are made in terms of providing support for those prospective senators.The island that has been visited by 9 former US presidents, including Bill Clinton and Barack Obama, has a special importance. It is also one of the places definitely stopped by presidential candidates for the purpose of collecting donations during presidential election campaigns.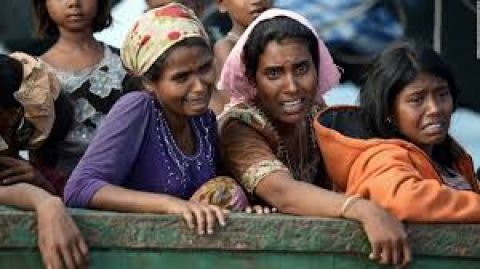 By Murat Güzel - * Malatya, the town where I was born, hosts one of the 25 refugee camps across the plains of southeastern Turkey. With our NATO allies, the United States has helped provide 2,083 shipping containers in Malatya alone that serve as homes for 7,625 refugees. In the dusty summer heat and in the windy, rainy winter, they serve as shelter for men, women, and children who have escaped the Syrian conflict. A small commitment of our tax dollars early in a refugee crisis is an investment in the future. According to NATO's Euro-Atlantic Disaster Response Coordination Center, the Turkish government and private sector have diligently clothed, fed, and housed over 3.1 million people fleeing conflict. This makes Turkey the host country with the largest refugee population in the world.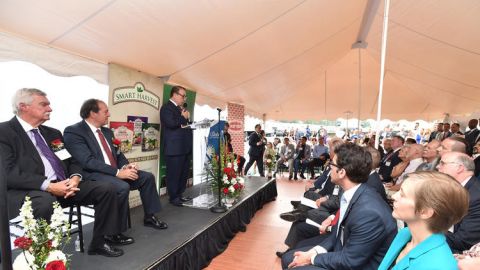 Murat Guzel, CEO Natural Food Group gives a few remarks during a ribbon cutting ceremony as local leaders and community members gather at the expanding business Natural Food Group in Whitehall. Natural Food Group is donating nonperishable food for flood victims in Houston. Among the thousands of pounds that will be donated include an entire pallet of dried apricots in five pound bags among other products.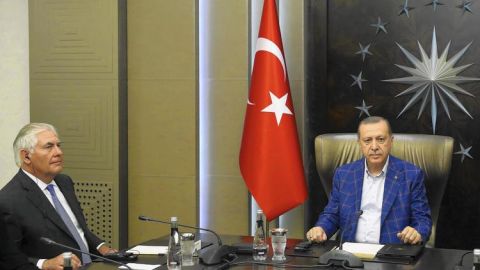 Just over 30 years ago, I emigrated from Turkey to continue my post-graduate degrees at Lehigh University to pursue my American dream. As Secretary Rex Tillerson visited my birth country two weeks ago, I reflect on just how far the U.S.-Turkey relationship has come in the last three decades. The exponential trade growth between our two countries, driven by numerous "commercial diplomats" like myself, deserves greater reflection on the anniversary of the darkest chapter in Turkey's recent history — the failed coup on July 15, 2016.
Subscribe to this RSS feed