Ali Cinar: FETÖ Lobby Still Strong in US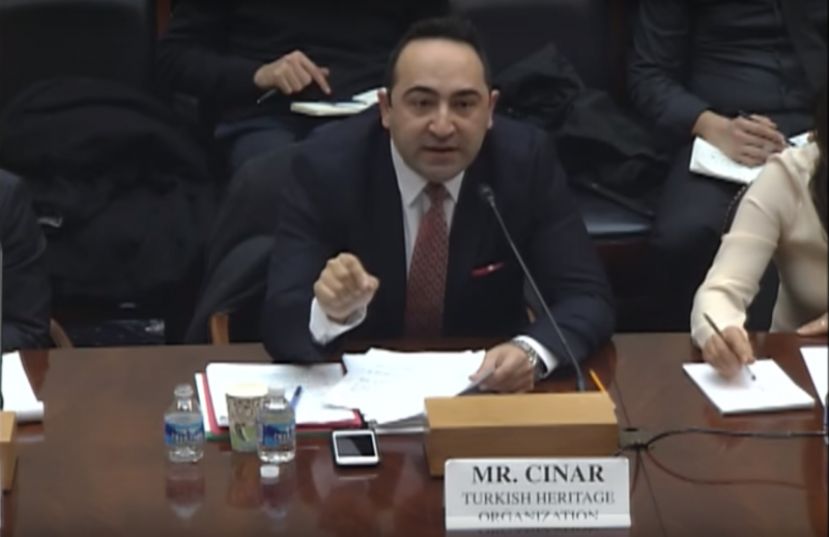 Ali Çınar, the president of U.S.-based Turkish Heritage Organization, has said the Gülenist Terror Group (FETÖ) still controls vast financial resources in the United States and is behind public relations efforts "that cost up to $15 million" to vindicate itself in the U.S. Çınar held a press conference yesterday in Istanbul on Turkish-American relations and the FETÖ presence in the U.S. where "it earns $729 million yearly from its charter schools," according to Çınar.


"They lost momentum in Turkey but they are strong in the United States. They have schools in 26 states and earn $729 million yearly. They are behind a $15 million public relations campaign and have a strong potential," he warned.

The terrorist group is accused of a wide range of crimes, from instigating last year's July 15 coup attempt that killed 249 people to two foiled judicial coup attempts in 2013.

The U.S. bears a special status for the group as its leader, Fetullah Gülen, has lived in Pennsylvania since he settled there in 1999 in self-imposed exile. Çınar said FETÖ still works to open new schools in the U.S. and Gülenists who fled Turkey after the coup attempt also transferred their assets to the U.S. He said the U.S. administration is too engaged in domestic affairs to work on the extradition of Gülen to Turkey as Ankara demanded and said it would take up to five years for the extradition process to be concluded. "Obviously, they will stall the process. We advise Ankara to send delegations here [to convince U.S. officials] on the matter," he said. Çınar said his organization was working to "change the perception in the United States that views what happened in Turkey [on July 15, 2016] was not a coup."