5th Annual TOA Awards to Honor The Year's Best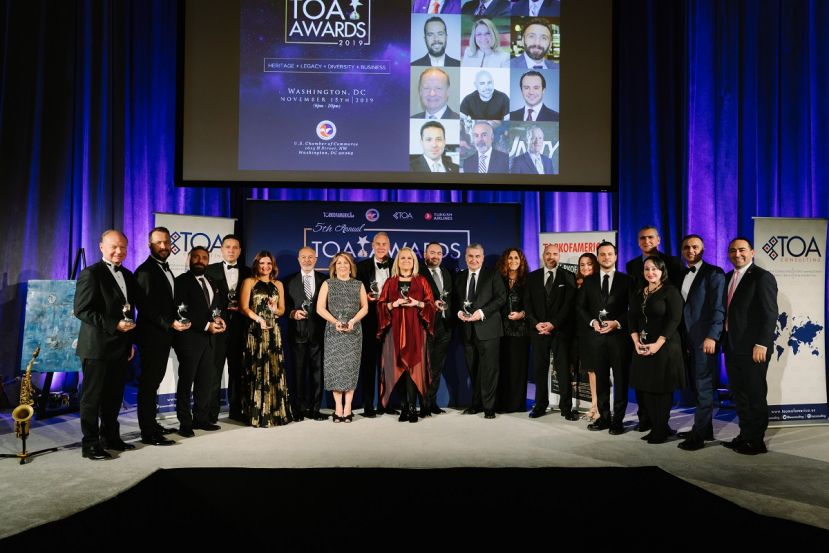 TURKOFAMERICA Magazine, which has been awarding successful people of the United States in different categories since 2014, honors the year's successful people in different field from diplomacy to business, academy to entrepreneurship.

5th TOA Outstanding Achievement Awards (Outstanding Achievement Awards, Heritage + Diversity + Legacy + Business) ceremony presented by TOA Consulting and U.S. Chamber of Commerce is held at U.S. Chamber of Commerce's historic building in Washington DC on November 15, 2019. The award ceremony has showcased the artworks of three artists.

This year's award winners are among 12 different names such as Ryan Zinke, former United States Secretary of the Interior; Elin Suleymanov, Ambassador of Republic of Azerbaijan to the United States; Ümran Beba, Pepsico Inc Chief Global Diversity Engagement & Talent Officer; Murat Özgener, CEO of Oz Arts Nashville, one of Nashville's most popular contemporary art centers; Kemal Erkan, known for his work in the field of electronic medical record and one of the founders of the largest private health network system in Delaware and the Mid-Atlantic region; Dr. Gökhan Gündoğdu, Senior Advisor to Executive President to Atlantic Council and Chairman Gundogdu Foundation; James Hughes, President and CEO of Unity Bank; businessman İzzet Pinto, founder of Global Agency, which exports the most films and TV series from Turkey to the world; G. Lincoln McCurdy, President of Turkish Coalition of America; Mehmet Mustafaoğlu, Founder and CEO of Los Angeles based  private equity firm, Trans Global Financial Corp and first recipient of Ellis Island Medal of Honor, and businessman Mustafa Tuncer, known for his companies in the natural stone, media and retail sectors in the United States. Özer Güler, Turkish Airlines General Manager of Washington, DC also were awarded with a special thanks award plaque.

"We will continue to expand the categories"
Demet Cabbar, Sevil Altinsoy and Ali Gunertem have also awarded as Friends of TURKOFAMERICA for their contribution and support the magazine since 2002. The awards were determined by the TURKOFAMERICA selection committee and presented to the jury members. Last year's award ceremony was held at the Harvard Club in New York. Thirty Americans who are Friends of Turkey had been awarded at the ceremony.

TURKOFAMERICA Magazine Co-Founder and Editor in Chief, Cemil Özyurt stated that for the first time this year they would present awards to Turkish-Americans as well as American people and other ethnic groups contributing to the economic, social and cultural life of the United States. Özyurt who pointed out the difficulty of doing such activity at a time when relations between the two countries were very tense, said: "Strained relations between the two countries should not keep us from such activities. Our purpose was to open this traditional award ceremony to different ethnic groups and Americans. This year, besides Turkish-Americans in different fields, we have included successful names that contribute to America. We will continue our way by expanding the categories next year."

Jimmy Cuneyt Gürkan, TOA Consulting Partner stated that the artworks of Hulis Mavruk, Tony Şeker and Esin Kösoğlu have exhibited before and during the award ceremony, and a portion of the proceeds would be donated to a non-profit institution. Gürkan emphasized that they would hold the award ceremony for the first time this year in a city other than New York, and remarked that they wanted to reach different audiences by spreading the awards ceremonies throughout the United States.

Turkish Airlines is the main sponsor of the award ceremony. United Medical, Natural Source Group, Vintage Food and Sarar also supports the event. About 150 people are expected to attend the award ceremony at the U.S. Chamber of Commerce. To see event photos click here 
ABOUT TURKOFAMERICA MAGAZINE
TURKOFAMERICA is founded by two college friends from journalism school in Istanbul and they came to United States to pursue their master's degree on June 19th, 2001. The young entrepreneurs started to publish TURKOFAMERICA on August 2002. The magazine is the first Turkish-American nationwide business magazine and its mission is to report news about the Turkish-American business community in the U.S. The magazine's content includes primarily the lives of Turkish people in the U.S. and their social, cultural and economic activities as well as the activities of Americans who are related in any way with Turkey or the Turkish community.
ABOUT TOA CONSULTING
TOA Consulting is a management consulting firm that helps overseas companies to reach their full potential is U.S. TOA helps global companies with business contulting, corporate event organization, trade shows, conferences, summits, corporate travel arrangements for trade delegations, international business matchmaking, B2B networkind events.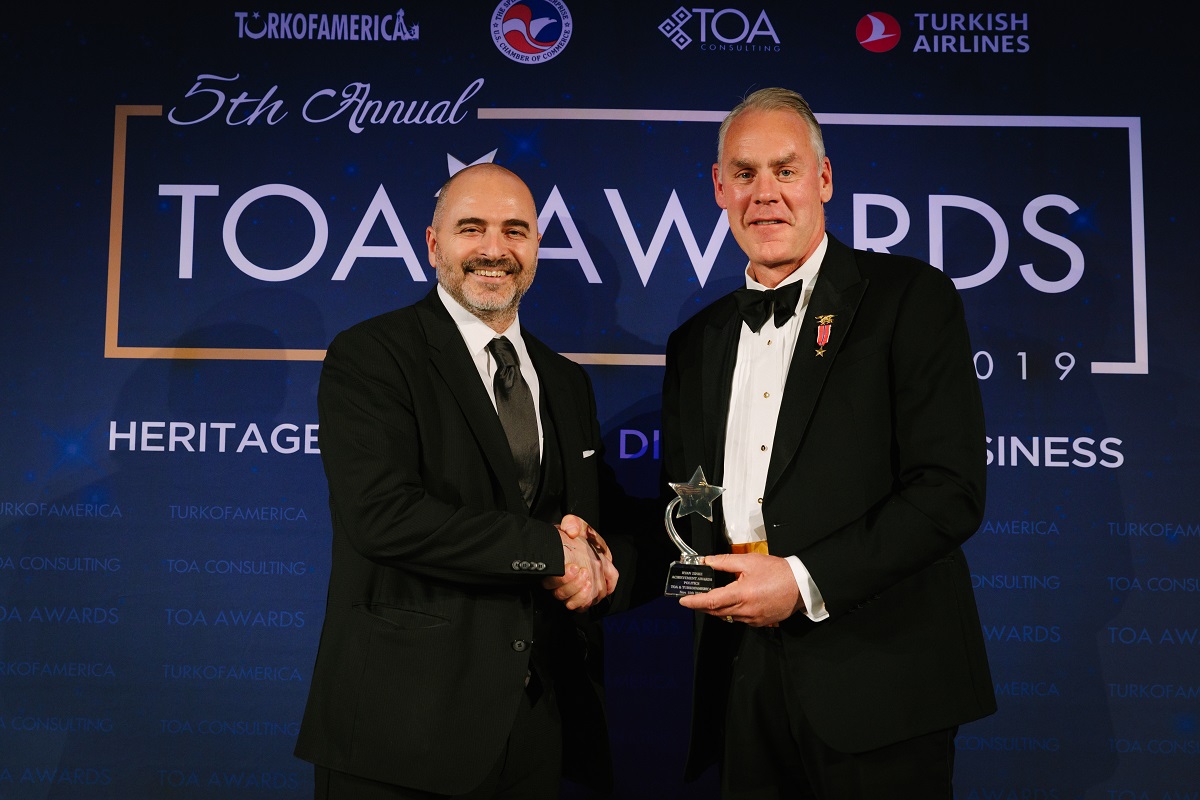 Ryan Zinke, Former U.S. Interior Secretary receives his award from Kimmy Cunyet Gurkan, TOA Consulting partner.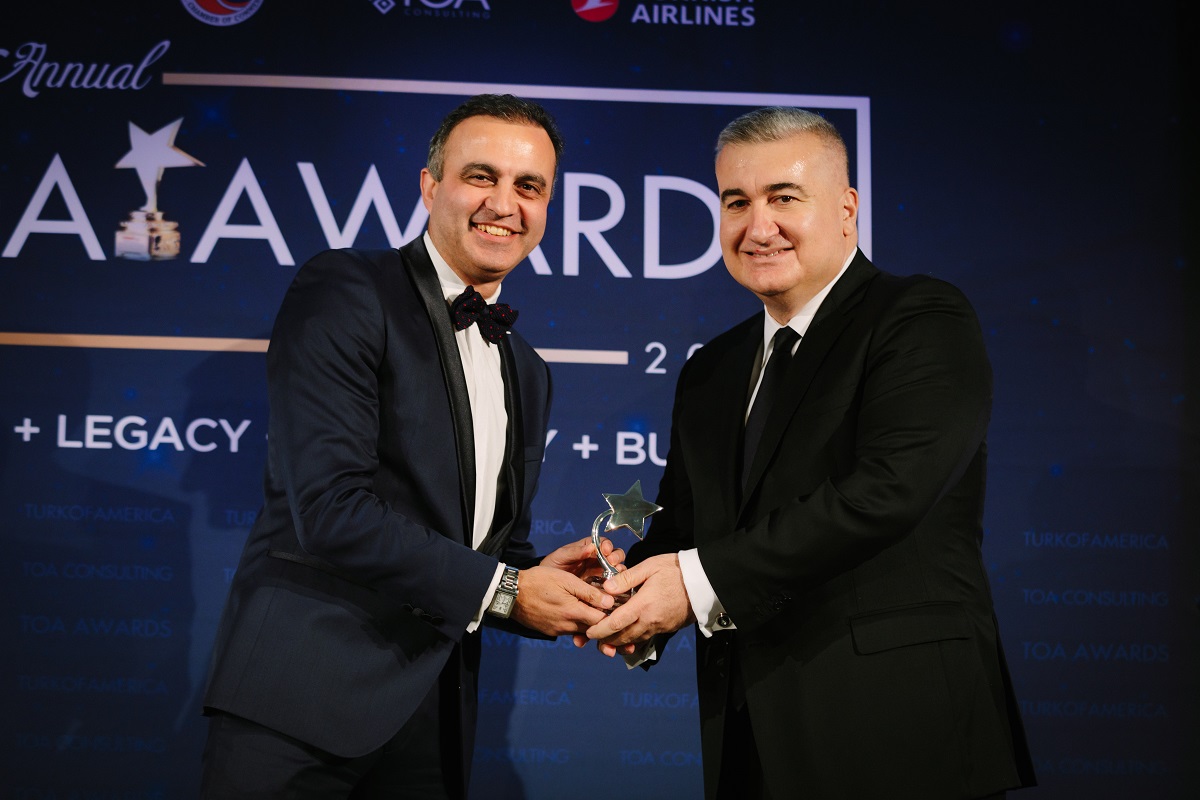 Elin Suleymanov, Ambassador of Republic of Azerbaijan to the United States receives his award from Cemil Ozyurt, Co-founder and Editor-in-Chief of TurkofAmerica Magazine.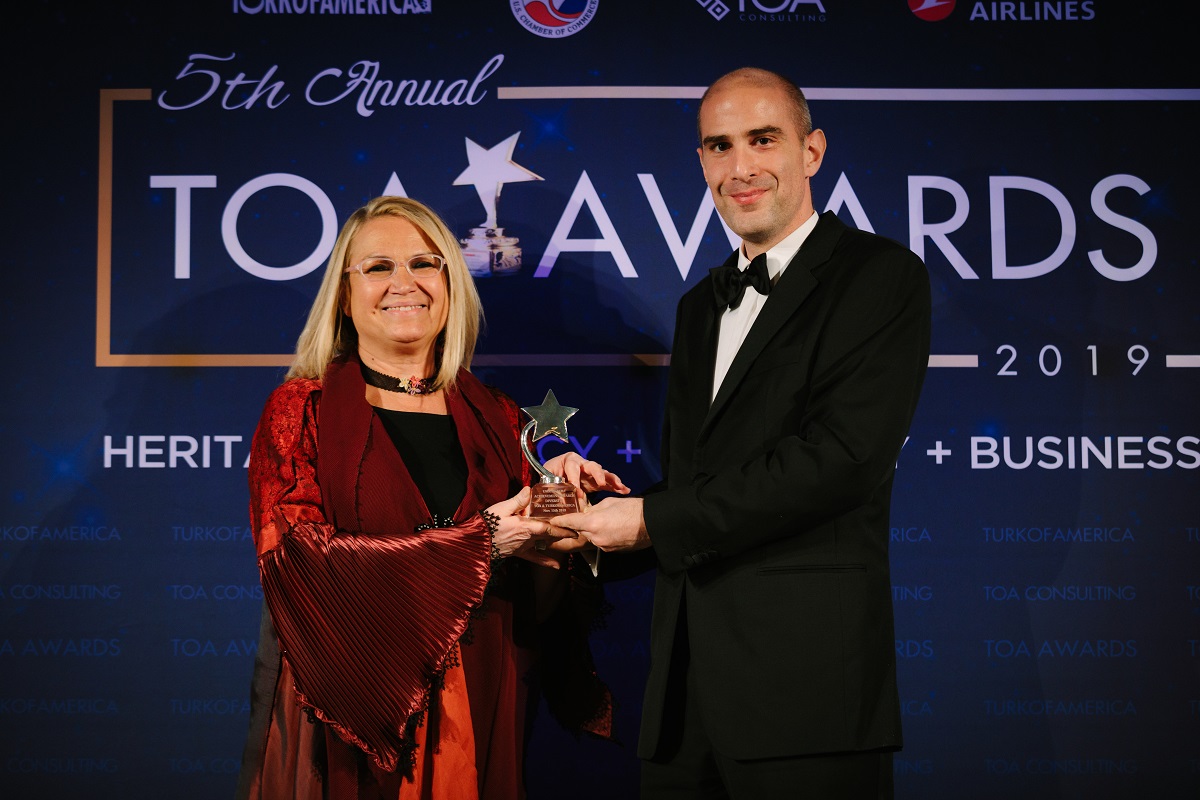 Umran Beba, Senior Vice President of Pepsi Co. receives her award from Deputy Ambassador of Turkish Republic to Washington DC.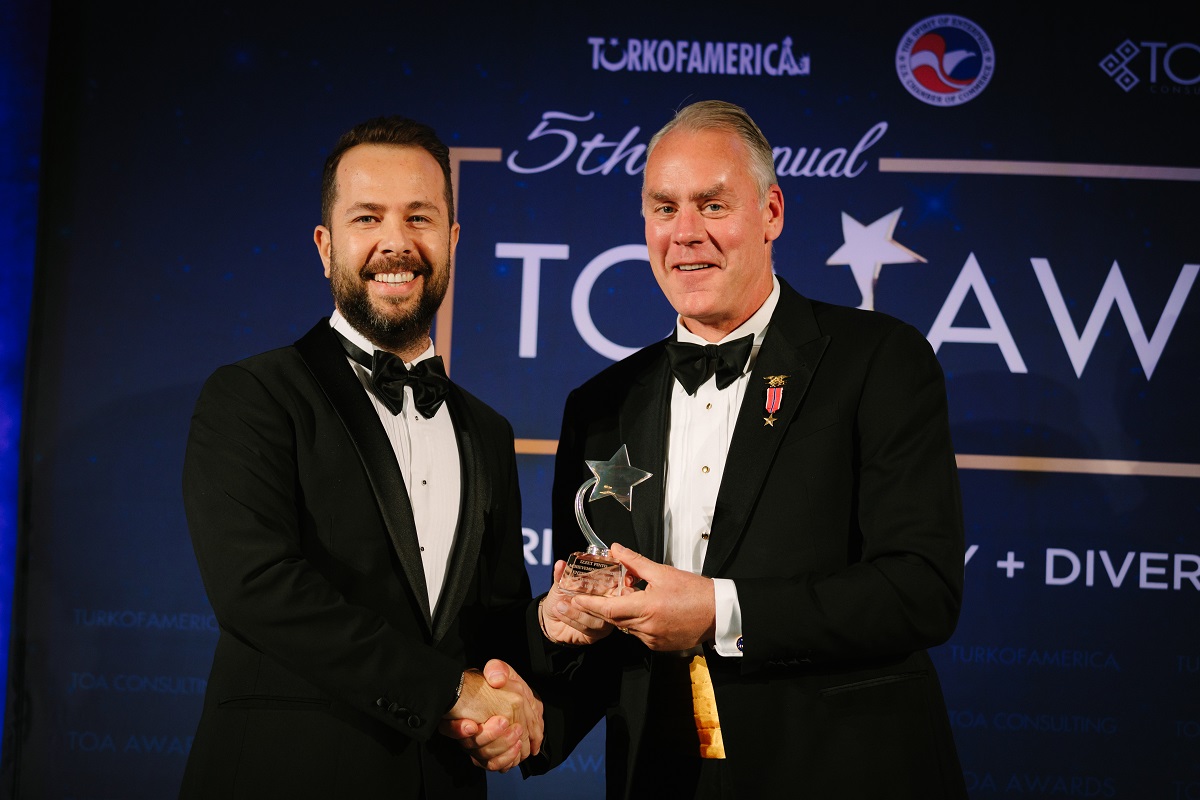 Izzet Pinto, Founder of Global Agency receives his award from Former U.S. Interior Secretary Ryan Zinke.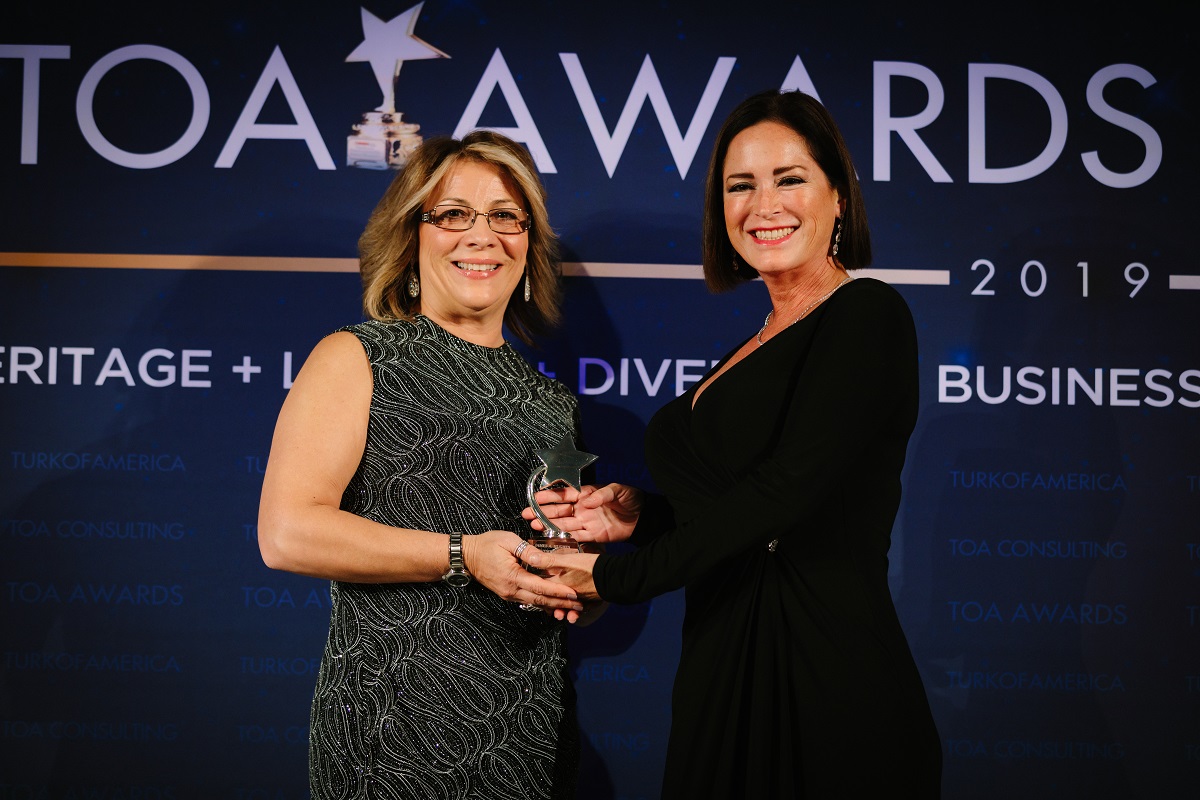 Janice Bolomey, Director of Sales and Chief Admin Officer, Executive Vice President of Unity Bank. She recieves her awared on behalf of James Hughes, President/CEO of Unity Bank from Lola Zinke.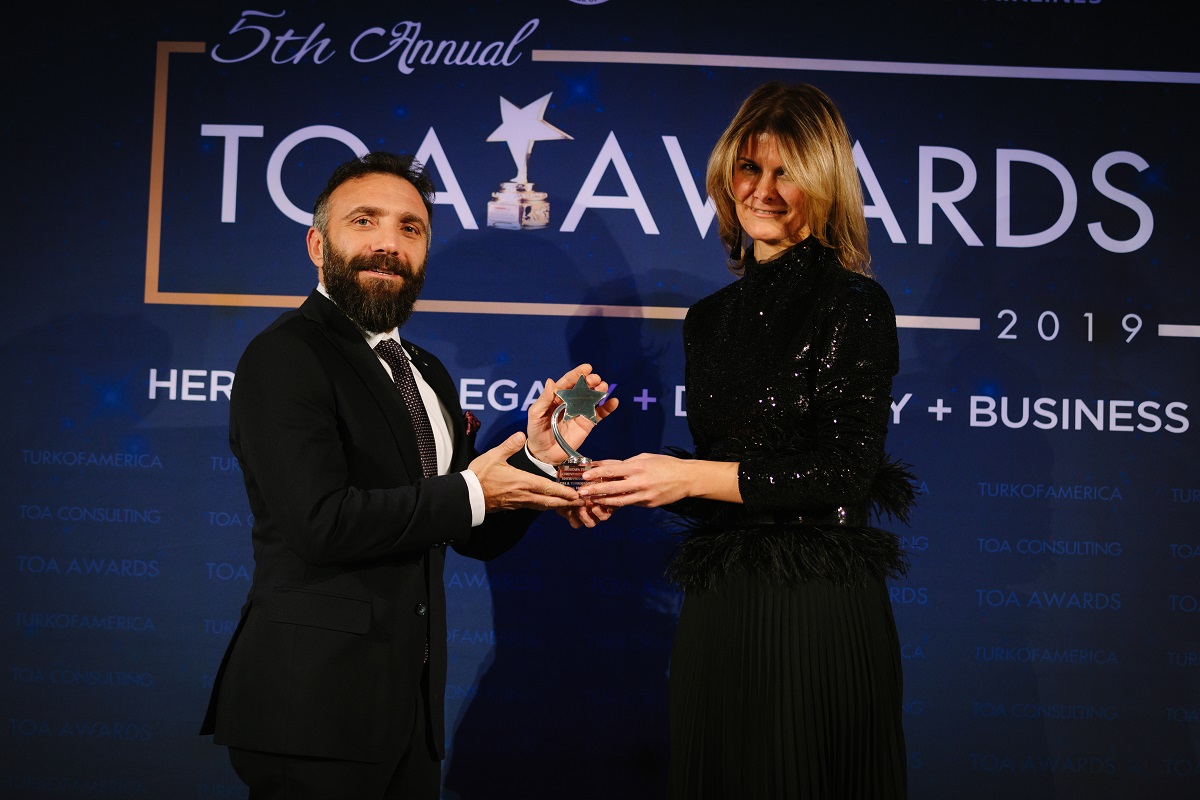 Mustafa Tuncer, founder of Troy Granite and owner of Forum USA newspaper, recieves his award from Lala Abdurahimova Suleymanov.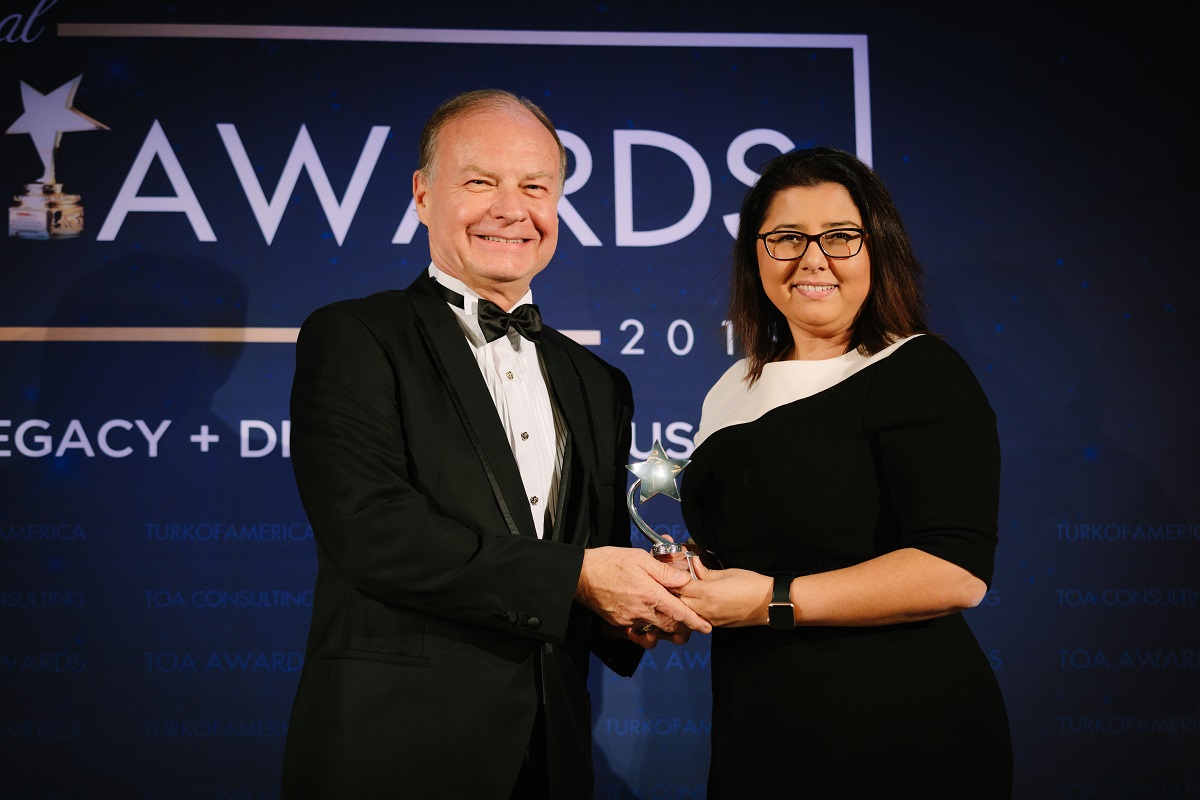 Lincoln G. Mc Curdy, President of Turkish Coalition of America recieves his award from Derya Taskin.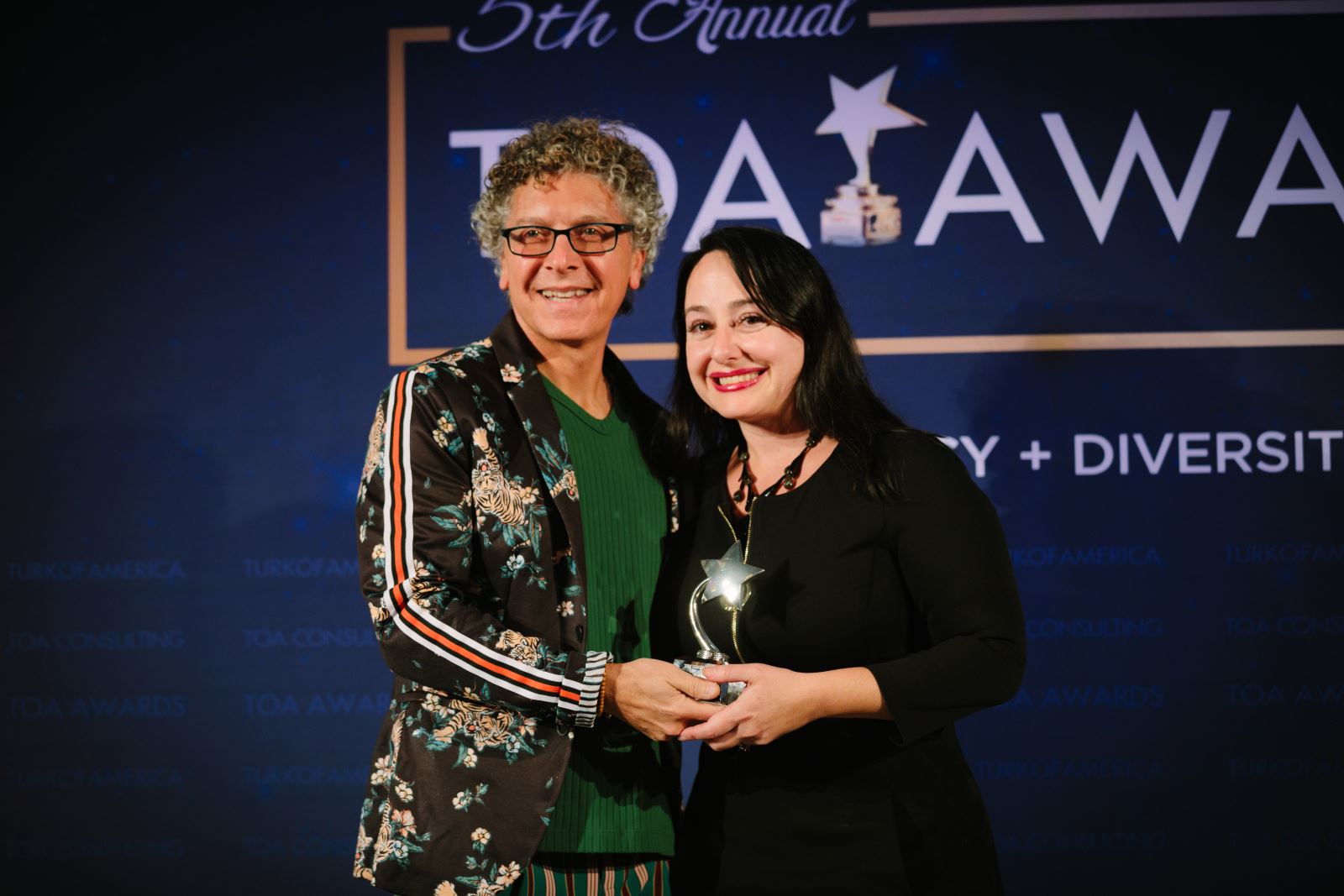 Aylin Ozgener of Oz Arts Nashville recieves her award from Tony Seker, Turkish-American artist.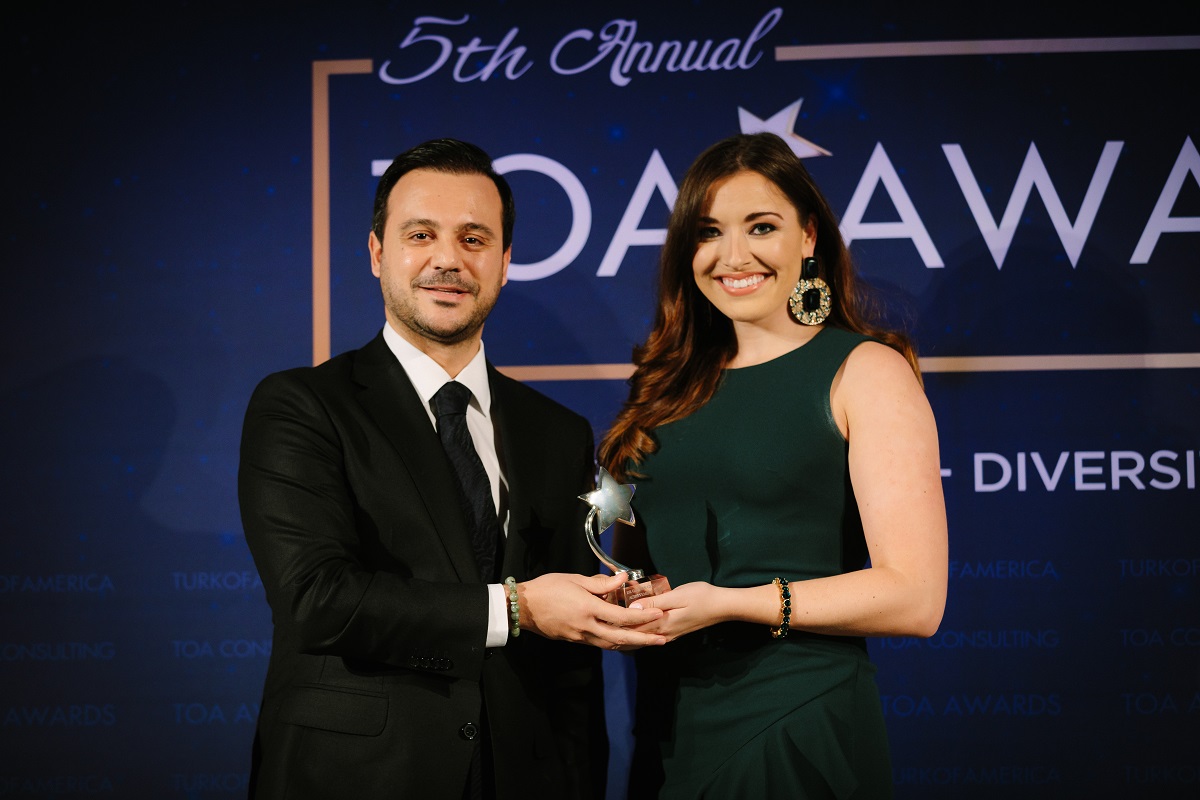 Dr. Gokhan Gundogdu, Senior Advisor to Executive President to Atlantic Council and Chairman Gundogdu Foundation recieves his award from Savannah Lane of Turkish Heritage Organization.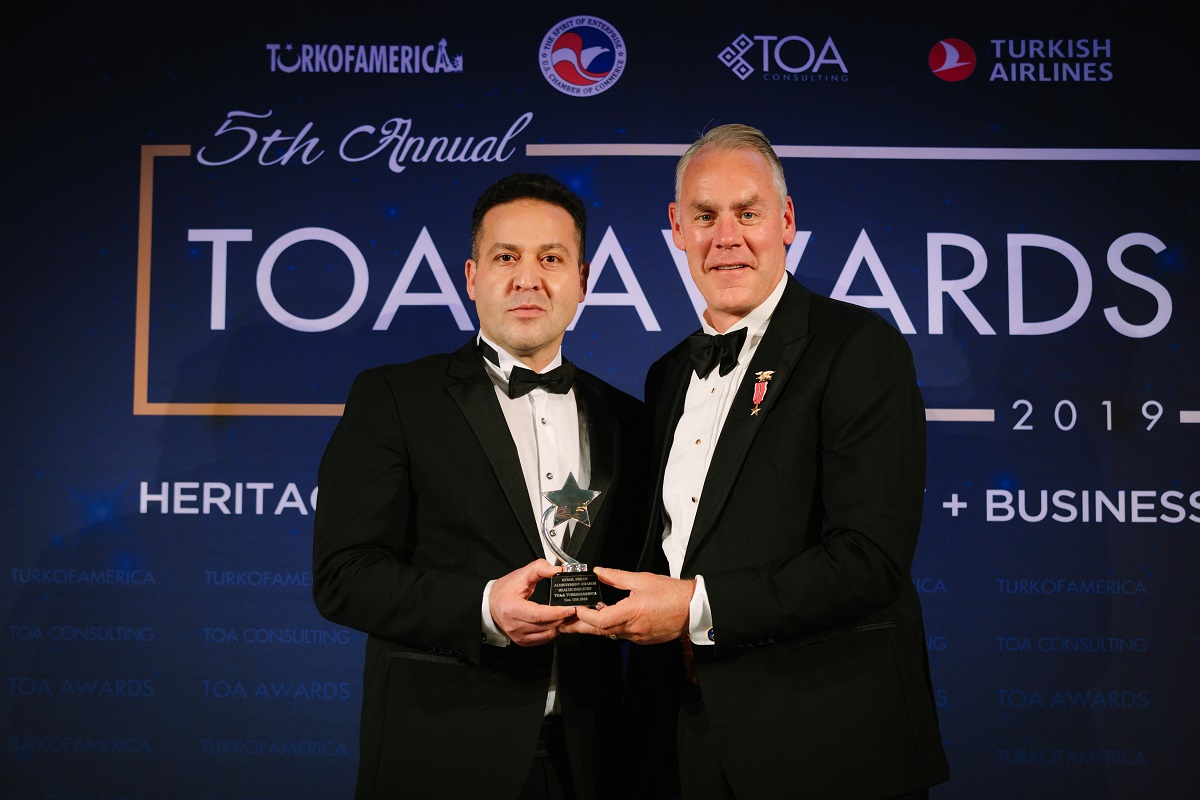 Businessman Kemal Erkan, founder and CEO of United Medical of Deleware, recieves his award from Ryan Zinke, former U.S. Interior Secretary.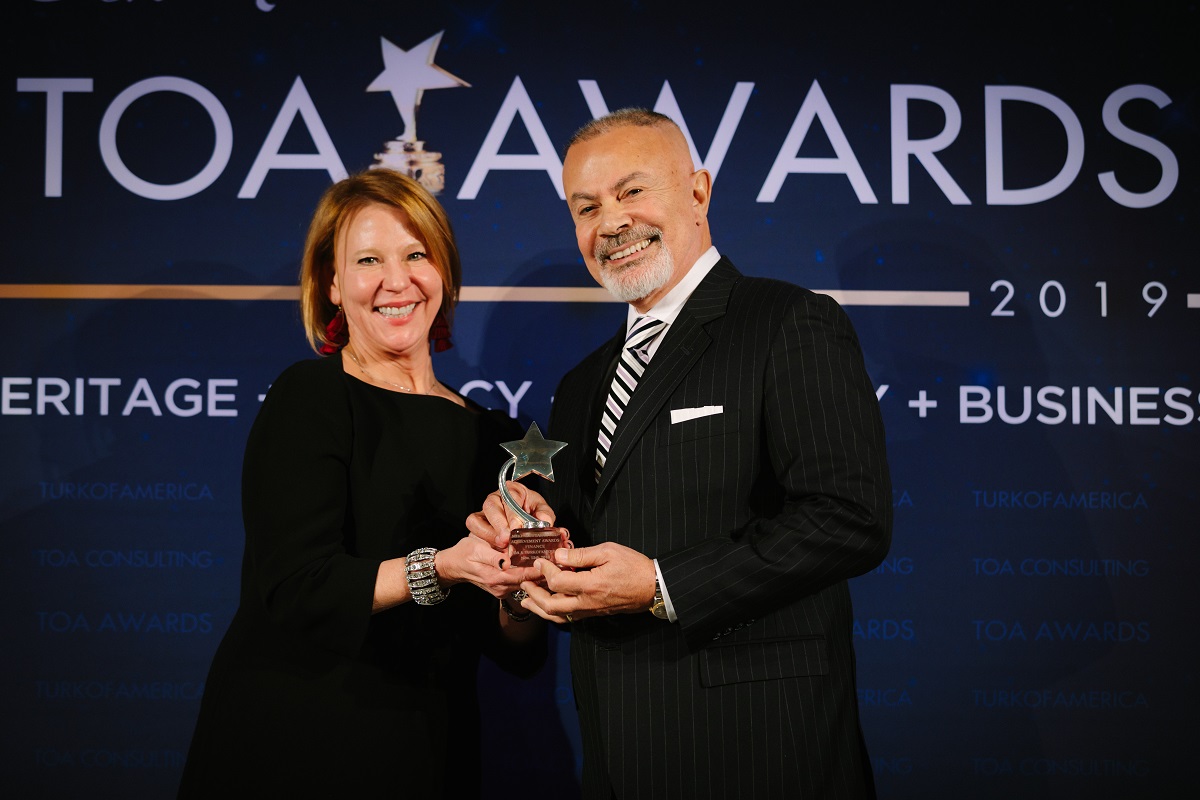 Businessman Mehmet Mustafaoglu recives his award from Loutte Ragusa of Turkish Coalition of America.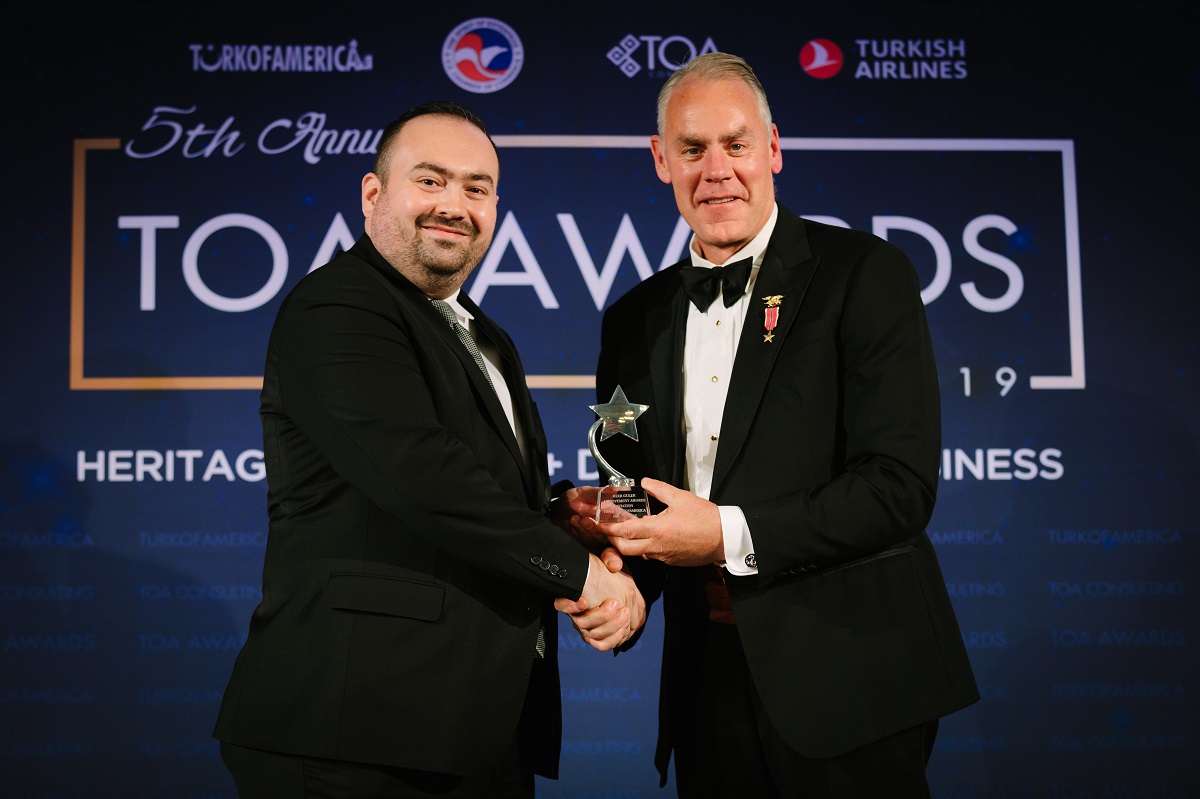 Ozer Guler, Turkish Airlines General Manager of Washington, DC receives his award from Ryan Zinke.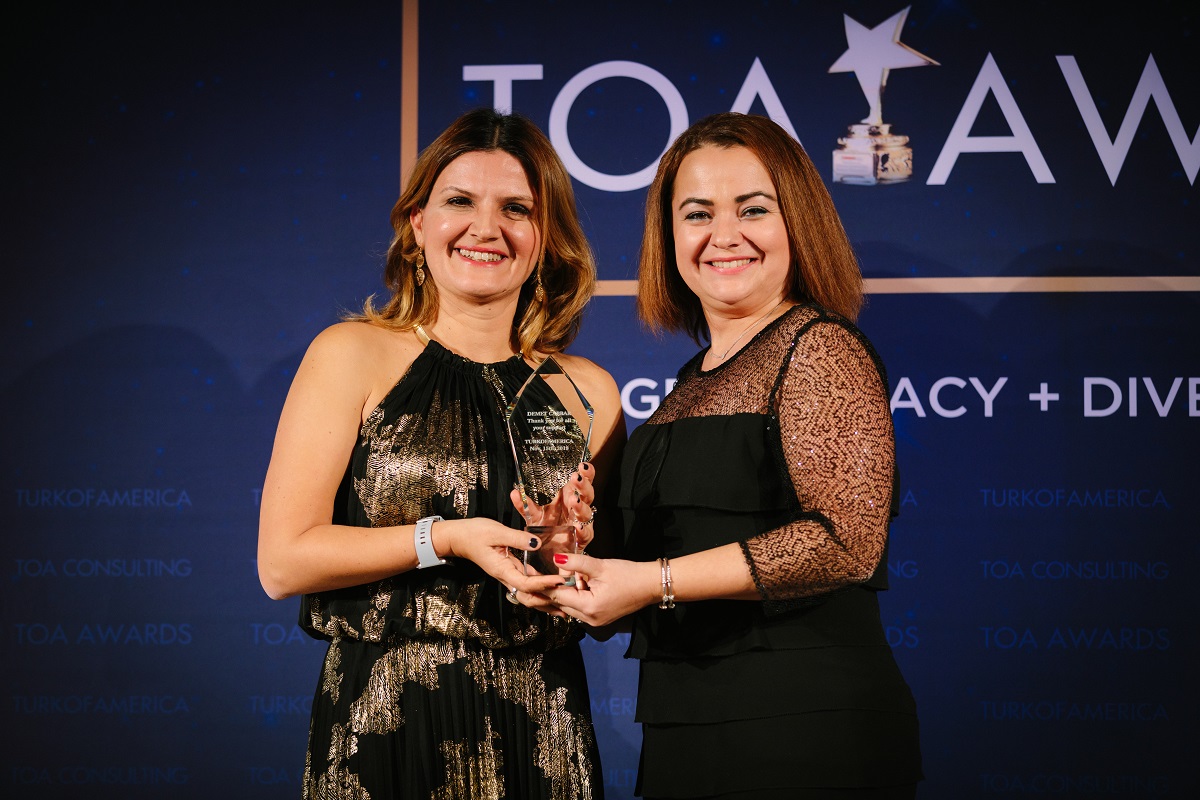 Friend of TURKOFAMERICA award reciept Demet Cabbar with Fidan Ozyurt.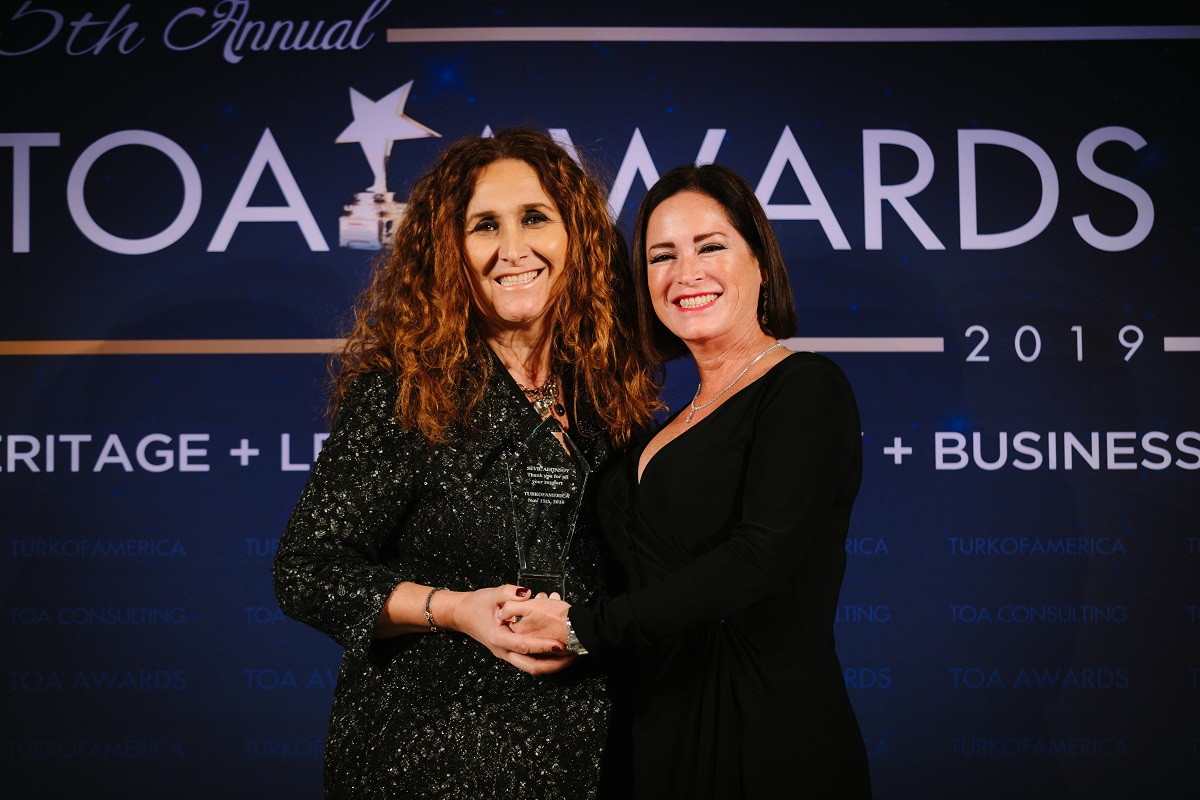 Friend of TURKOFAMERICA award reciept Sevil Altinsoy with Lola Zinke.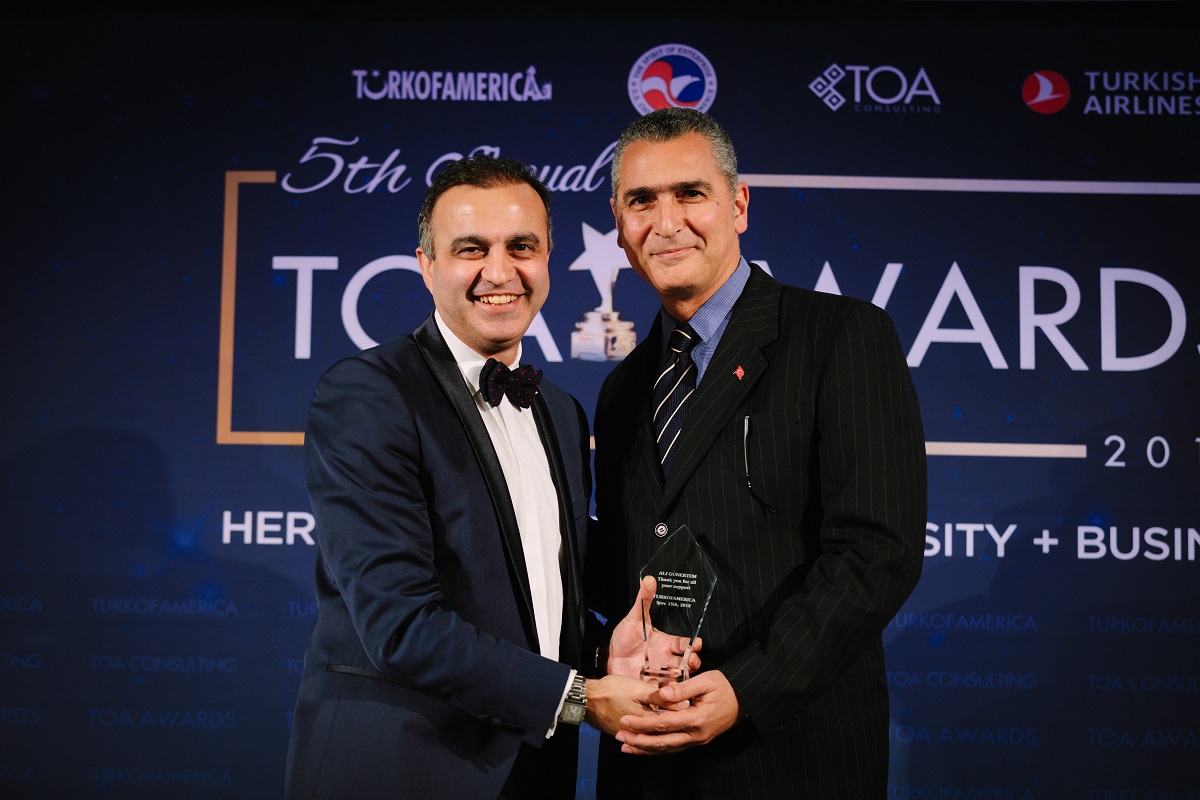 Friend of TURKOFAMERICA award reciept Ali Gunertem with Cemil Ozyurt. 
Last modified onThursday, 16 January 2020 09:12