Secretary Pompeo Urges the Members of the Coalition Against Daesh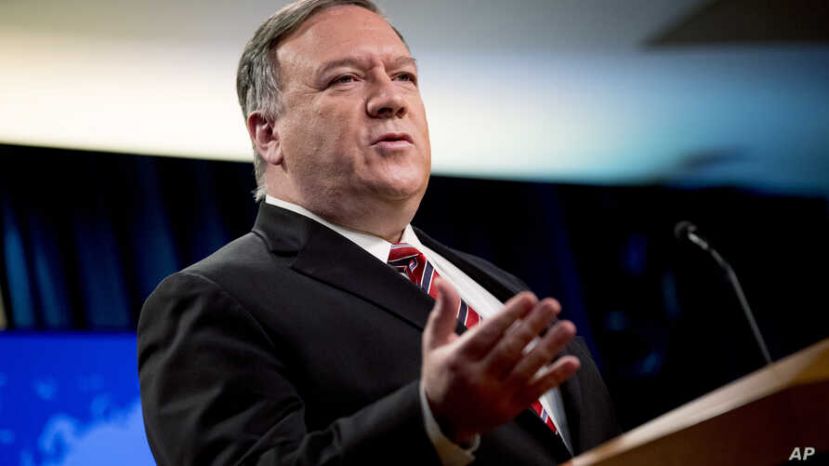 US Secretary of State, Mike Pompeo, spoke at a ministerial meeting of the Anti-Daesh Coalition, which was held virtually this year due to concerns about the new type of coronavirus (COVID-19) outbreak.
Starting his speech by congratulating the Iraqi Prime Minister Mustafa al-Kadhimi, who was present at the meeting, for establishing the new Iraqi government, Pompeo said that as a coalition, members would always support Iraq's fight against DAESH.
"As the U.S, we look forward to deepening our partnership with the people and Government of Iraq through a series of discussions, particularly the US-Iraq Strategic Dialogue, which will begin later this month," said Secretary Pompeo.
On the other hand, stating that it had been over a year since Daesh had suffered a major defeat and yet the group has continued to exist in the form of cells, especially in Iraq, Syria, and Afghanistan, Secretary Pompeo added, "Our fight against DAESH continues, and it will be here for the foreseeable future. We cannot rest!"
In addition, suggesting that the United States spends the most in the fight against DAESH,Secretary Pompeo said that the US pledged 100 million for the coalition's main stabilization program for the areas that were liberated last year.
Secretary Pompeo asked other coalition members to pledge more in the fight against the organization.
"It's true that the pandemic is putting enormous pressure on all of our budgets, but we urge your nations to pledge toward our goal of more than $700 million for 2020. Those funds will support our work with local partners to pursue DAESH cells and networks in Syria and Iraq."Secretary Pompeo added.
Emphasizing that the support of the coalition was important for the continuity of secure and humane detention of DAESH members seized in Syria and in Iraq, Secretary Pompeo called on all countries to take their own citizens back and try them through the example of Italy and Germany.
Last modified onSunday, 07 June 2020 21:22