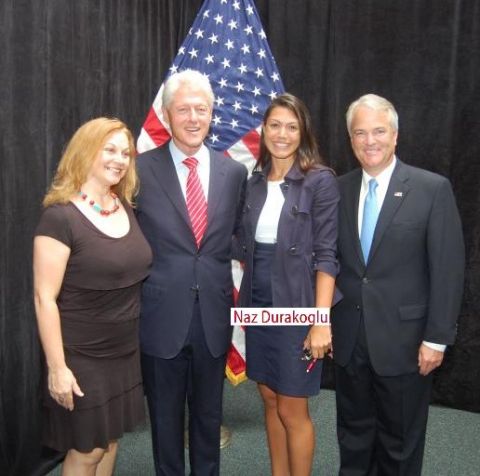 The Biden Administration appointed Naz Durakoglu as the Principal Deputy Assistant Secretary in the Bureau of Legislative Affairs.This is the highest ranking position that was given to a Turkish American woman in recent State Department History.

Naz Durakoglu is the third Turkish-American woman who received a senior position in the Biden Administration.

Three Successful Turkish-American Women under Biden Administration:

-Didem Nisanci,Chief of Staff, Department of Treasury

-Ozge Guzelsu,Deputy General Counsel (Legislation) of the U.S. Secretary of Defense

Who is Naz Durakoglu?

Prior to returning to the Department of State, she was Senior National Security Advisor to Senator Jeanne Shaheen from 2017 to 2021. In that capacity, she managed Democratic issues and activities on the Senate Foreign Relations Subcommittee on Europe and Regional Security Cooperation and reestablished the bipartisan Senate NATO Observer Group.

Previously, Ms. Durakoğlu was a senior fellow at the Atlantic Council's Digital Forensic Research Lab where she testified before Congress and researched foreign election interference trends. Ms. Durakoğlu also served in the Obama Administration as Senior Advisor to the Assistant Secretary of State for European and Eurasian Affairs, Victoria Nuland, from 2015 to 2017. She began her career in the U.S. House of Representatives where she held various positions, including as Legislative Director to Congressman Bill Keating and Subcommittee Staff Director on the Foreign Affairs Committee.

Ms. Durakoğlu is a first-generation American who speaks fluent Turkish and holds a B.A. from Rutgers University and a M.A. from the Naval War College.