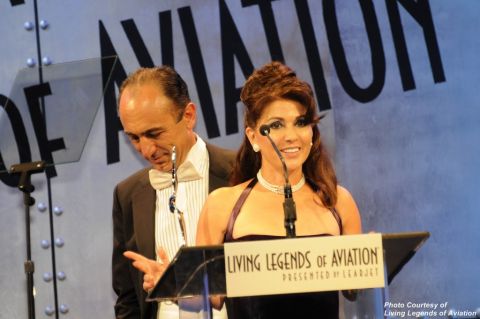 SPARKS, Nev. (July 16, 2019) – Sierra Nevada Corporation is marking the 50th anniversary of the Apollo 11 moon landing at events across the country and in Europe, honoring the legacy of NASA missions in laying the groundwork for current and future space innovation. "I vividly remember hearing about America's achievement on the radio as an 11-year-old girl in Turkey," said Eren Ozmen, who came to the U.S. to pursue higher education and the American dream before acquiring SNC 25 years ago with her husband, Fatih. "It showed me then as now that Americans can truly achieve the impossible, and it laid the groundwork for innovating and opening the space economy of the future."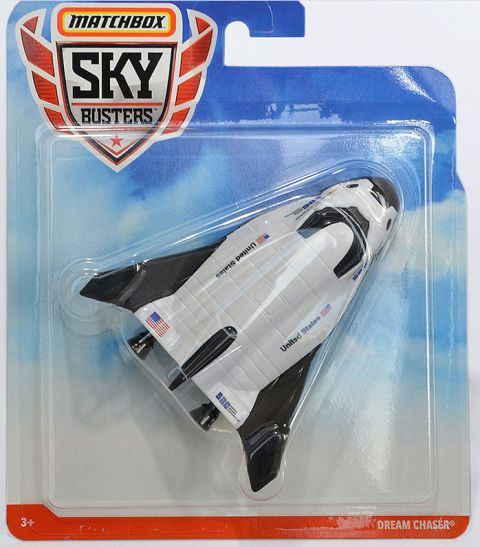 A commercial space plane designed to carry astronauts and cargo into Earth orbit will soon touch down in stores as a popular toy. Sierra Nevada Corporation (SNC) announced on Monday (Sep. 17) that its Dream Chaser spacecraft will be part of Mattel Inc.'s Matchbox Sky Busters toy line to be released this month. "My curiosity for space started young, and I hope this helps spark the same in any kid who has this toy," Steve Lindsey, vice president of SNC's Space Exploration Systems and a former NASA astronaut who commanded three of his five missions on the space shuttle, said in a statement. "There's just something about a winged spacecraft that spurs the imagination." Like the classic Matchbox toy car line that features die-cast scale models of real-life wheeled vehicles, Sky Busters has offered the same for winged aircraft since 1973. The Matchbox Sky Busters Dream Chaser reproduces the SNC space plane as a 3.5-inch-long (9-centimeter) toy approximately 1:100th the size of the actual orbital craft.

By Lauren Gensler -Forbes - Even in the bloated-budget world of aerospace, $650 million is a lot of money. It's approximately the price of six of Boeing's workhorse 737s or, for the more militarily inclined, about the cost of seven F-35 stealth fighter jets. It's also the amount of money NASA and the Sierra Nevada Corp. spent developing the Dream Chaser, a reusable spacecraft designed to take astronauts into orbit. Sierra Nevada, which is based in Sparks, Nevada, and 100% owned by Eren Ozmen and her husband, Fatih, put in $300 million; NASA ponied up the other $350 million. The Dream Chaser's first free flight was in October 2013 when it was dropped 12,500 feet from a helicopter. The landing gear malfunctioned, and the vehicle skidded off the runway upon landing. A year later, NASA passed on Sierra Nevada's space plane and awarded the multibillion-dollar contracts to Boeing and SpaceX.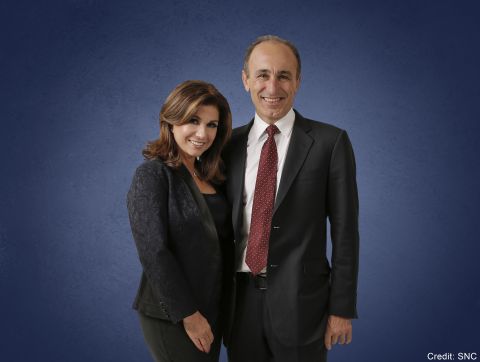 CAMBRIDGE, MA—Building on a long-term strategic partnership, Draper and Sierra Nevada Corporation (SNC) signed a memorandum of understanding (MOU) that sets a course for the two companies to explore development of space technologies, applications and missions related to SNC's Dream Chaser® spacecraft. Customers for the new agreement include commercial entities, researchers, private foundations and NASA itself, which announced in February that it seeks partnerships with U.S. companies to advance the commercial space sector and support NASA's own mission.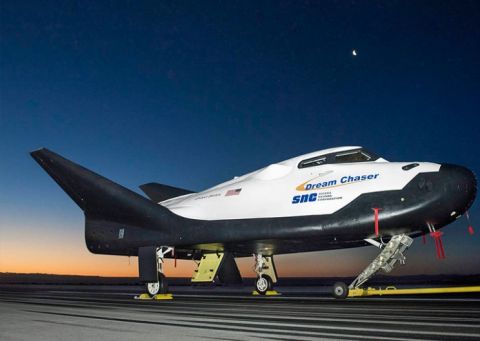 NASA has revealed its new reusable space vehicle, the "Dream Chaser". The new spacecraft follows in the footsteps of its previous generation which was partially reusable. The craft is in its early test phase and more tests will start before the end of 2017. Once fully developed, the vehicle will be used to deliver cargo to the International Space Station (ISS). Researchers hope its first delivery can happen within the next few years.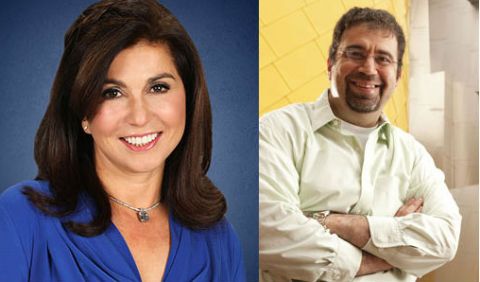 Turkish American businesswoman Eren Ozmen and Academician Prof Daron Acemoglu honored by the Carnegie Corporation of New York. The Corporation, established by Scottish immigrant Andrew Carnegie, thanks naturalized citizens who make America strong. Carnegie Corporation of New York, its board of trustees and staff, invite Americans to celebrate naturalized U.S. citizens with its annual Great Immigrants tribute. The philanthropic foundation today announced the 38 individuals who will be honored on the Fourth of July when the Corporation salutes the invaluable role that immigrants play in helping to advance our society, culture, and economy. Each year since 2006, the Corporation has recognized the contributions of naturalized citizens, and for 2017, the honorees represent more than 30 different countries of origin, a wide range of personal immigration stories, and a high level of professional leadership in numerous fields.