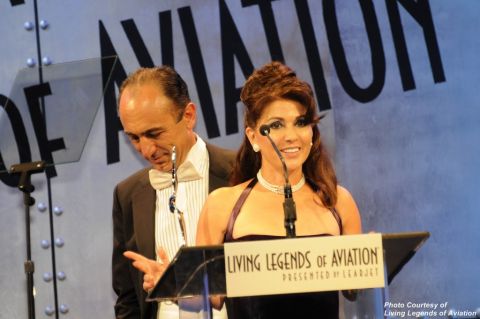 SPARKS, Nev. (July 16, 2019) – Sierra Nevada Corporation is marking the 50th anniversary of the Apollo 11 moon landing at events across the country and in Europe, honoring the legacy of NASA missions in laying the groundwork for current and future space innovation. "I vividly remember hearing about America's achievement on the radio as an 11-year-old girl in Turkey," said Eren Ozmen, who came to the U.S. to pursue higher education and the American dream before acquiring SNC 25 years ago with her husband, Fatih. "It showed me then as now that Americans can truly achieve the impossible, and it laid the groundwork for innovating and opening the space economy of the future."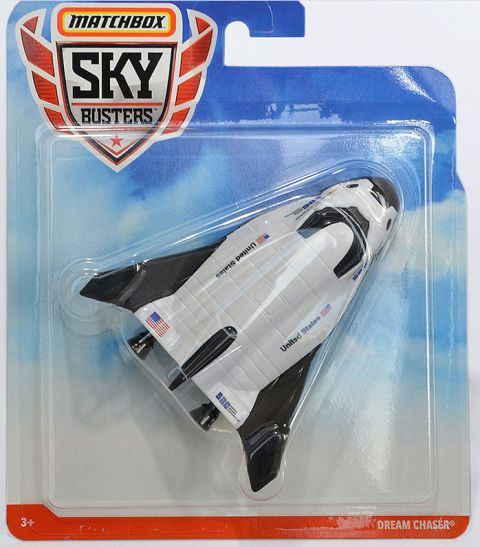 A commercial space plane designed to carry astronauts and cargo into Earth orbit will soon touch down in stores as a popular toy. Sierra Nevada Corporation (SNC) announced on Monday (Sep. 17) that its Dream Chaser spacecraft will be part of Mattel Inc.'s Matchbox Sky Busters toy line to be released this month. "My curiosity for space started young, and I hope this helps spark the same in any kid who has this toy," Steve Lindsey, vice president of SNC's Space Exploration Systems and a former NASA astronaut who commanded three of his five missions on the space shuttle, said in a statement. "There's just something about a winged spacecraft that spurs the imagination." Like the classic Matchbox toy car line that features die-cast scale models of real-life wheeled vehicles, Sky Busters has offered the same for winged aircraft since 1973. The Matchbox Sky Busters Dream Chaser reproduces the SNC space plane as a 3.5-inch-long (9-centimeter) toy approximately 1:100th the size of the actual orbital craft.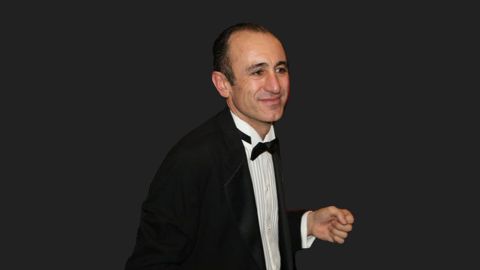 CAPE CANAVERAL, Fla., February 21, 2018 – Fatih Ozmen, Sierra Nevada Corporation CEOAt the second gathering of the National Space Council at Kennedy Space Center in Florida, Sierra Nevada Corporation (SNC) CEO Fatih Ozmen is among leaders of the nation's top aerospace and defense companies invited to join the Council's Users' Advisory Group. SNC is best known publicly for the company's Dream Chaser® spacecraft – nicknamed "America's spaceplane" – and is under contract with NASA to service the International Space Station (ISS) starting in 2020. Dream Chaser is a reusable space utility vehicle capable of transportation and other missions in low-Earth orbit, and the only commercial, lifting-body vehicle capable of a runway landing. Dream Chaser successfully completed a free flight test in November at NASA's Armstrong Flight Research Center (see video here).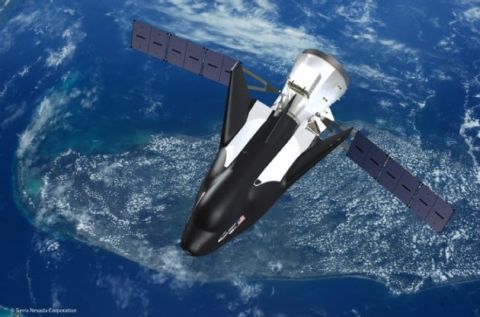 Remember those science-fiction movies where the United Nations was calling the shots in space? We may be one small step closer to that scenario. Today the U.N. Office for Outer Space Affairs, or UNOOSA, called on its member states, and particularly developing countries, to come up with suggestions for 20 to 30 payloads that would go on an orbital space mission it's planning with Sierra Nevada Corp. SNC would fly the payloads — which could include scientific experiments as well as deployable satellites — aboard its Dream Chaser space plane during a two- to three-week flight.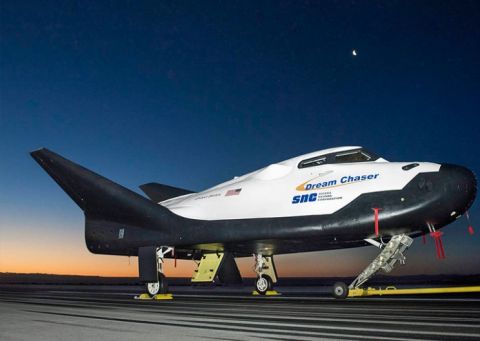 NASA has revealed its new reusable space vehicle, the "Dream Chaser". The new spacecraft follows in the footsteps of its previous generation which was partially reusable. The craft is in its early test phase and more tests will start before the end of 2017. Once fully developed, the vehicle will be used to deliver cargo to the International Space Station (ISS). Researchers hope its first delivery can happen within the next few years.
Sparks, NV (PRWEB) May 16, 2014 - The [National Ethnic Coalition of Organizations' (NECO) awarded [Fatih Ozmen, Sierra Nevada Corporation's (SNC) CEO, the "Ellis Island Medal of Honor" at the 2014 Ellis Island Medals of Honor Ceremony on May 10, 2014 on Ellis Island, New York. The Ellis Island Medals of Honor are presented annually to American citizens who have distinguished themselves within their own ethnic groups, while exemplifying the values and spirit of the American way of life. Ozmen was recognized for his patriotism, and for his lifetime contributions to advancing the technology, aviation and aerospace industries through SNC, while maintaining the traditions and values of his Turkish heritage.