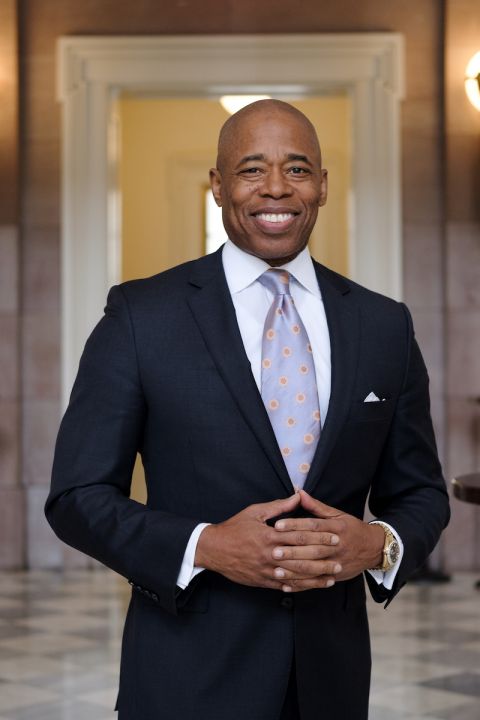 By Cemil Ozyurt - Second-term Brooklyn Borough President Eric L. Adams, who has taken the support of the Turkish community in Brooklyn is running for mayor of New York City in 2021. Adams served as a police officer in New York City Police Department (NYPD) for 22 years and he was elected to represent all of Brooklyn as borough president in November of 2013. Adam has looked out for Brooklyn's working families throughout his presidency and embraced people from different cultures and backgrounds. He is now getting ready to carry this approach he has gained into the mayorship race of New York City. Eric L. Adams answered Turk of America's questions about his campaign and his plans if he is ever elected.

How is your campaign going so far?
There are several indicators that are used to be turning the success of your campaign in New York. First one is your finance. People talking about money should not be an indicator, but it is. The first thing we want to know is how well you are raising money. That shows your viability and that shows people are willing to contribute to your campaign. Second is the number of contributors because anyone can have a small number of donors who are insiders and they contribute large sums of money to you. But that doesn't really show your viability, so the number of contributors you see is important. The third is the diversity of the people you contribute, where they come from, where they lived, what their backgrounds are and how they are really supporting me. And the fourth is, which is really important, are they from New York City, as well? Because you can receive a large number of contributors from Maine, but they can't vote for it so it is the combination of that indicates how well your campaign is starting out so using those metrics, it shows that number one: I have raised more money than everyone else in the race by a couple of hundred thousand Dollars. Two, I have the most donors in the race, I have almost three times as many donors as some of the candidates and everyone else I believe by substantial numbers. Donors. Three, I have the lowest dollar amount, per contributor on average. 

How much do you get donate from per donor?
About $700 per. Everyone else has a larger dollar amount. Their dollar amounts are higher than mine. My dollar amount is lower. I also have the most contributors and my list of contributors are extremely more diverse than other candidates. I have more people from the Turkish, Chinese, Korean, African American, and Russian communities. And using the metrics that have been created, it shows that I'm doing very well.

According to the state Board of Elections, there were 4,596,813 active voters in the city as of November 1, 2017. And the last election only 1,097,846 people voted in the mayoral election. How can you draw those individuals who don't vote?
This is a big challenge and unlike other nations, America has a lack of voting crises, so it's not something you need voting to New York. It's really something that has impacted the entire country. We have two systems in New York, two times of voters. We have what's called the primary. A person is elected to represent their party and then we have the general election. You must get past that primary in order to be in a general election. In New York City, it depends on your politics. Historically, the most left-leaning candidate gets primary to be ready to run. In the general election, there are ways to motivate our voters.  Number one, you should have the right message that resonates with voters too. Two, you want to get new voters, people who have not traditionally participated in government. Donald Trump has excited people now to get involved in the election. And three, you must have a real ground campaign that is going to pull people out and vote. We have initiated a new voting procedure where we are allowing a multiday registration, multiday voting in New York now. We are going to start embracing the kinds of technology in New York that is going to widen. Working people vote between 6.00 PM and 9:00 PM. If you miss that time, you are not able to vote. But that whole concept is going to change in the city, so we will see a larger number of people that are going to start voting. We did more in this city to discourage you from voting than we do to encourage you to vote and now we're moving more in the place of encouragement.

Could you give me three reasons why a New Yorker would vote for you?
Everyone else running for the city has a theoretical approach to where the city was and where it needs to go. I don't have a theoretical approach as a former captain. I served the city during some of the most challenging years of high crime. I have over 2000 homicides at some of our communities. They were considered the murder capital of America and we turned that around. I'm the only person that's running for office that has been hard of an institution that completely turned around his culture, his methods of doing a particular activity and how to build the proper mechanism to turn around the system. When we look at where the city needs to go, we have to examine as we feel institutes make some of the issues that are holding our city back. Number one, we need to properly identify what is wrong. Number two, we need to institute the right plan to be corrected and number three we should show the results of those corrections. That's what we did in policing. We identified that high crime was wrong. We instituted some real mechanisms where we were able to gauge how we would train them. Tourism has increased by millions of people. The value of our property has increased substantially. People are coming here to develop the community. We understood that the prerequisite of prosperity was public safety, have a safe city and that was the foundation to allow the city to progress. That is the difference between an Eric Adams candidacy or mayor turn than everyone else. Using and building on what we have already done in our public protection arena, we are going to turn around all our agencies to be in the same caliber.
Every other agency in the city would have followed the model of the NYPD that is now internationally as a place of safety. Our children will be educated on the farm and the vegetation. Our builders, we'll be able to build without all the bureaucracy in the department of building. We will have a better homeless issue under control. We will have a better housing plan and affordable housing.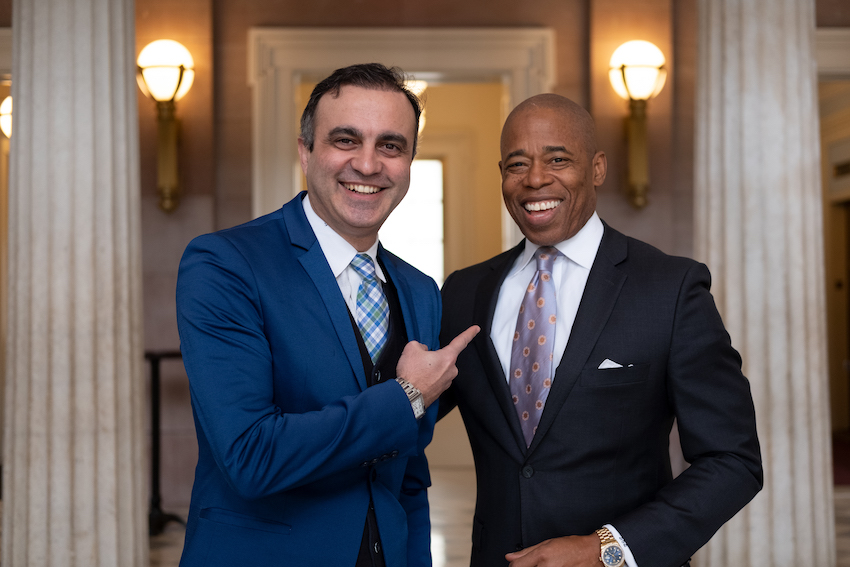 The affordable house is one of the major problems in the city. What will you do for the middle class about their affordable house problem?
That's an important question that you raised it because, in the city, 40% of New Yorkers do not make enough salary to allow them to pay for their basic needs. It's not only low income that we are talking about. If we look at a teacher and in accounting that lives in a place like Park Slopes, they are not making enough to pay their rent, food, clothing, and that is problematic, so we need to properly identify what are those obstacles that prevented them from doing so we give them the support to move forward. We got a minimum wage of $15. We realize that living on a sub-par minimum wage is not enough to have people pay for the basic services. They must make sure that we'd be proactive in preventing some of the crises that we're beating the city around healthcare, around the lack of quality education. When you do that, you start opening doors for those who live in not only low income but in the middle-class and we have to protect our outreach loans, really long-term tenants who are being forced out of long term housing.
We have great rent laws here, but we're hemorrhaging affordable units every year. That could be extremely helpful to those middle incomes in New York. Use our existing space. How do we use existing government space here in New York? If someone wants to build higher than what they are allowed to, we can use that as leverage to make sure they have affordable units for low income and middle-income New Yorkers. How do we go to communities that we did not build in such as East New York and Brownsville and create new communities in that area, as well? So it is a challenge to be sure that we always find an affordable unit for our families, particularly middle-class families. And then we need to think outside the box. So the goal is to be creative with focusing on those middle-class New Yorkers as well as those low income.

There is a large Turkish American community in New York. What is your expectation from our community and what our community can do for you?
I'd like to believe that Brooklyn is Istanbul of America. We have an extremely large Turkish population and the Turkish community has been extremely supportive of my campaign. Often joke, some of my closest friends, Demet Sabanci and others are like my brothers and sisters so when I get elected, you're going to have your first Turkish Mayor. I think there's number one to mobilize those voters who are able to vote.

There are a lot of second-generation Turkish Americans. We want to energize them behind the campaign. The second is to help the enormous financial burden to run a campaign. When you do fundraising, it's not merely to put money in a bank somewhere. It's the paper, the enormous expense of television commercials and the Turkish community has really supported and held several fundraisers for me. I'm extremely appreciative of the substantial dollar amount they have. On the third to come up with ideas. The Turkish community is well known for the business and human ability to run great businesses, great startups that are here. I grab some great young minds having them be in a part of the campaign and bring in their ideas in our team.

If you get elected, what is going to be your first job?
The first thing I would do as the mayor is coming with the right people and starting the process of using technology to properly identify the status of the City. There is a desire to put out the fire without learning why the fire started in the first place. And I want to spend time apart and analyze some of the prices that we have and how we stop them. So it takes a period of time, four, five months to put the right people in place and give them the right message and a mission. That is a goal. So as a mayor, number one, I want to define the mission of the city. Let everyone understand that mission, but all of my agencies feed into their mission. And second, make sure that none of my agencies is in conflict with the mission of the agencies. We learned that in policing, and I want to put their mechanism in place where my agencies are all communicating with each other and understanding what the process is going to be as we move forward as a city. How we move under one mission and when you build that foundation, then you can start moving the city in the right direction. If you don't build that foundation, then you're always going to be running in crisis mode. We can't continue to run the city in crisis mode all the time. My first order of business is to build the foundation that we're going to build the city on.

You are known for your healthy lifestyle. But kids are at the schools, they are not feeding in a healthy way. What would you do for them?
I am a vegan but not everyone has to be. It's about how we assure our children to eat and have food. And that comes in later. The first, we must have a very aggressive campaign to explain to parents what good food and wrong food is doing to a child. We must show them what high-sugar high-fat food is doing to the children. So parents must become advocates. And compliment what I do in the Department of Education. Many children receive no meals with any nutritional value. So what these kids eat at school has no nutritional value and then they go home with no nutritional value, for the most part, our children are receiving no nutritional meals at all.

We will allow them to number one, understand what they are eating. We will build the lesson plans in schools. You can learn math by understanding what is having two apples a day gives as nutrition at the end of the day. So when you build and help the practices into your lesson plans, you can actually start to turn around the mindset of the children on how to eat healthily. Then I'm going to show we have the largest hospital system in America for the most part. When our doctors go in and treat our children as pediatrics, they are going to go to the foundation or understanding, educating parents on the power of breastfeeding. Can they educate them on what food the child should be eating at a certain age to really turn around childhood obesity, childhood diabetes, and childhood asthma? So we want to take a more holistic approach and there's not going to be a disconnection between my school, my hospitals, department of Health. We're going to have one plant that won't contradict in conflict with each other on how we help our children. But it starts in the schools and it starts with Pre-k and some of the early interaction.

You have the second term in Brooklyn as a Borough President. How do you want to be remembered as the Brooklyn Borough president and the future and how do you want to be remembered as that New York mayor?
As the borough president, I want to be remembered as a person that supported healthy lifestyle for our families. As a mayor, I want you to remember me as a person that made this city healthy holistically. I want academics to help people about how their bodies are operated and their minds are thinking. I want to introduce meditation to all of our students in school before they start their day. I want city employees to understand the power of taking care of themselves internally before they can deal with the city's problem externally. So it's about having a healthy person. You must be physically and emotionally right mind, body, and spirit.