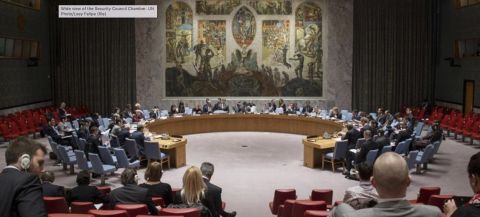 U.S. and its Allies stated that Russia wasting the U.N. Security Council's time and spreading a conspiracy by reiterating the claims that the U.S. and Ukraine have a 'military biological program.'
Barbara Woodward, the U.K. Ambassador to U.N., in her statement to the Council, asks, 'How much more of Russia's nonsense do we have to endure?'
Russia pressed complaints at least two times at the Security Council regarding Ukraine's biological weapons program. The U.S. and Ukraine responded that they had no biological weapons program.
Russia, having pressed for a formal investigation, drafted a Security Council resolution to form a commission of 15 members. Although allowed under the 1975 Biological Weapons Convention, this right has never been exercised.
The U.S. Ambassador to the UN, Linda Thomas-Greenfield, stated that Russia's allegations were 'pure fabrication brought forth without a shred of evidence.'
The U.N. disarmament authorities have said for a long time that the U.N. is not aware of any biological weapons program in Ukraine. Russia invaded its neighbor Ukraine on February 24, and today, President Vladimir Putin shows no regret after eight months of the war.