NYC Mayor Adams attends Turkish Parade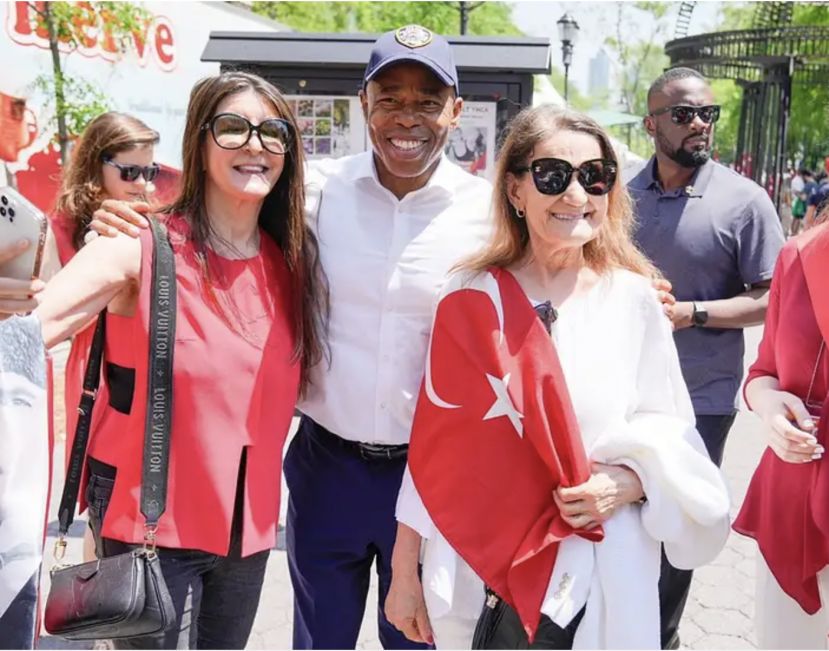 The annual New York Turkish Day Parade was held in Manhattan after a two-year break due to the pandemic. The Parade started on East 53rd Street on Madison Avenue and ended in Dag Hammarskjold Plaza, opposite the United Nations building.

The 39th Turkish Day Parade was held with the theme, 'Towards the Centenary with the Crescent and Star', under the coordination of the Directorate of Communications of the Presidency of the Republic of Turkey. More than 50 organizations and associations from the US and Turkey attended the Parade.

The Janissary Band within the Istanbul Historical Turkish Music Ensemble of the Ministry of Culture and Tourism also appeared in the Parade. The folk dance groups from Konya Seljuk University and Izmir Dance and Arts performed in the events organized within the 39th Turkish Day Parade.

New York City Mayor Eric Adams also attended the Turkish Parade and addressed the Turkish-American community. He stated that he valued the Turkish community in the US and said:  "I am happy to be celebrating the Turkish parade with you on this beautiful day."

New York City Mayor Eric Adams told Turk of America Journalist Ali Cinar that "I'm a friend of the Turkish people here and abroad. I have a large Turkish population that lives in New York, probably one of the largest in our country,"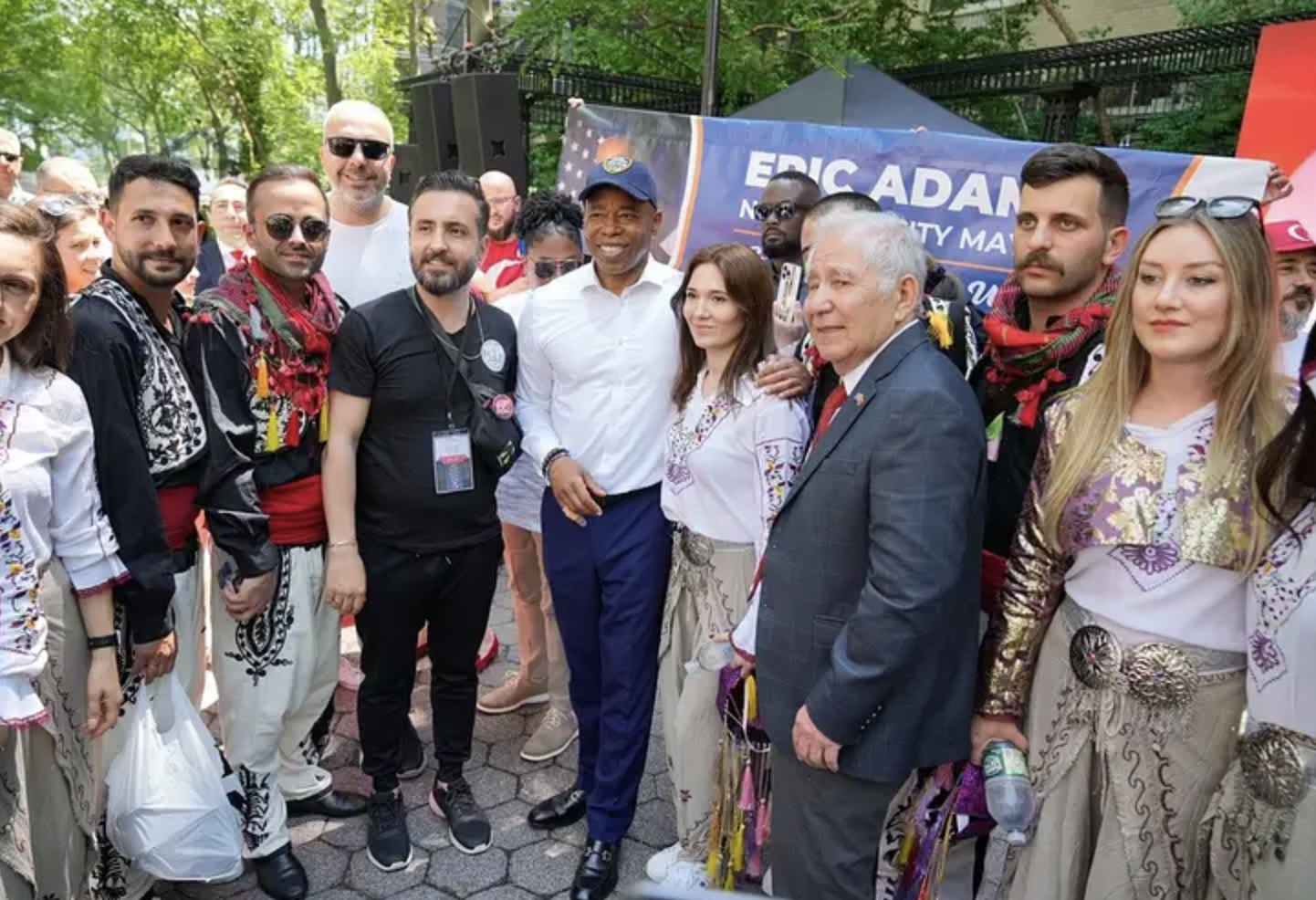 At the Parade festival at Dag Hammarskjold at 2nd Avenue and 47th Street, Manhattan, Turkish Ambassador Murat Mercan addressed the Turkish-American community and said: "We aim to conserve and pass down our Turkish identity to the future generations. Our unity and solidarity will grow stronger thanks to this Parade. I would like to thank all of our associations who have contributed to the event."
Last modified onMonday, 30 May 2022 09:35