NYPD Commissioner: Reimagining Policing in New York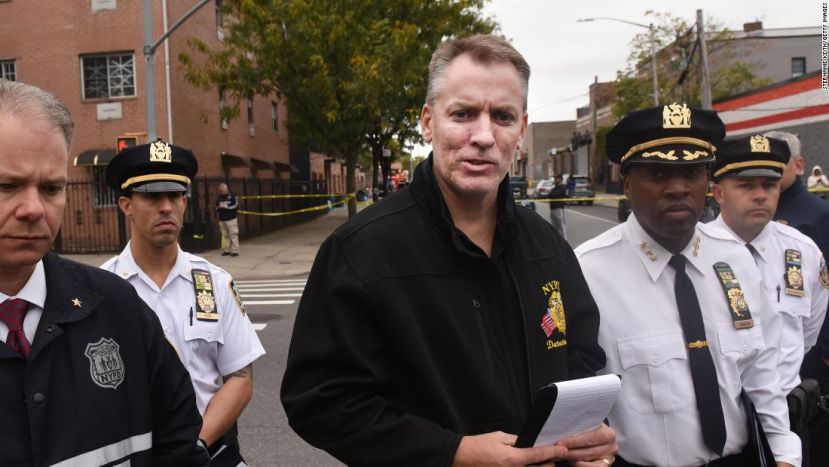 NYPD Commissioner Dermot Shea made a statement on how NYPD Officers are showing innovation and determination to get the job done. "Our work to reimagine the policing New Yorkers deserve is always evolving, in line with our agency's best traditions to reflect the needs of everyone in our city." NYPD Commissioner said. 
Crime Rate is Increasing in NYC
Gun arrests continue to rise in the face of increased shooting violence in five boroughs. There are still significant public safety challenges with gun violence continuing to afflict New Yorkers across the city. The shootings have continued trajectory upward in November. Citywide shooting incidents through the first 11 months of 2020 surged to levels unseen in years.
That spike in street violence contrasts with the levels of overall crime remaining flat through the first 11 months of the year, or up a combined +0.6% (8,170 v. 8,120) in the 7 major felony categories amid an ongoing coronavirus outbreak that continues to strain the New York City and its police. 
When we look at the hate crime numbers, in particular, are dramatically down. Even as the pandemic a spike in coronavirus-related hate crimes against those of Asian descent,an Asian Hate Crime Task Force helped to close 16 of 24 of those reported crimes with an arrest.
Regarding the gun violence, the NYPD's hardwork to suppress it goes on. The data to date shows that NYPD officers' continued focus on making strong gun cases is increasingly taking hold.
Gun arrests for the month of November are up +112.3% (484 v. 228), driving a +22.2% increase in citywide gun arrests (3,793 v. 3,104) compared with the same period a year ago. 
There was a +112.5% (115 v. 51) increase in shootings citywide last month. And shootings have risen +95.8% (1,412 v. 721) through the first 11 months of 2020, compared with the same period the previous year. 
NYPD Official stated that investigators, Neighborhood Coordination and Youth officers, and every uniformed officer on patrol remain steadfast in achieving the common good all New Yorkers demand.
Homicides continue to be one of the unresolved crimes that have also risen for the month and the year. Twenty-eight people were murdered in the five boroughs, five more than were killed last November. So far, in 2020, there has been a +38.4% increase (422 v. 305) in the number of victims murdered in New York City compared to last year.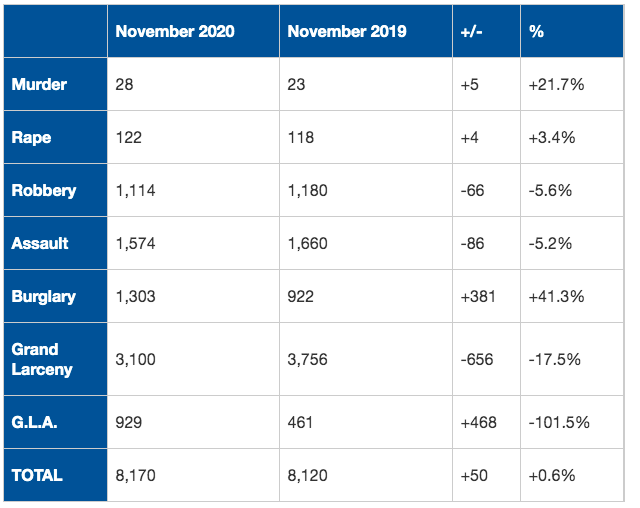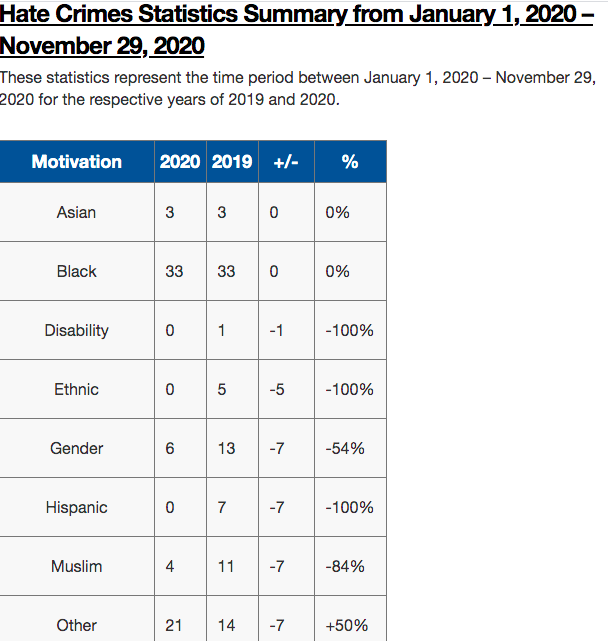 Last modified onTuesday, 08 December 2020 19:41