NYC Mayor De Blasio: "We are taking serious precautions against the coronavirus."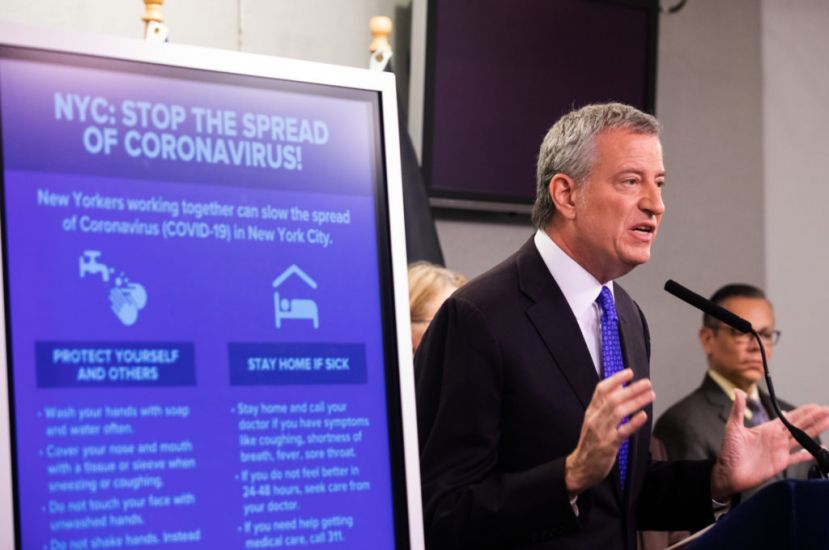 Restaurants, bars, movie theaters, concert halls, night clubs, and cafes are closed due to the coronavirus in New York, one of the most crowded cities in the world, and one that's active 24 hours a day.
New York City Mayor Bill de Blasio said on Sunday that bars, cafes, and restaurants would only sell take-out food and continue to serve homes while banning spending more time in these venues.
De Blasio has also ordered night clubs, movie theaters, concert halls, and small theater halls to close, saying in a written statement:
"This isn't a decision I make easily. These places are our City's heart and soul. It's part of being a New Yorker... However, our city is now facing an unprecedented threat, and we must act with wartime logic."
The mayor published the notice on Monday, and over 50 thousand restaurants in New York closed starting today. According to the National Restaurant Association, the annual income of New York City restaurants is 51 billion dollars, employing over 800 thousand workers.
Shelves are empty in many markets in the U.S., schools in many states are closed, and there is a great risk of unemployment as many businesses close temporarily.
Latest update on Coronavirus
As of now,there are 463 confirmed cases of COVID-19 in New York City and 7 deaths. The NYC mayor stated in a statement that "we grieve with their families and loved ones."
NYC'S Guidelines about COVID-19 : https://www1.nyc.gov/assets/doh/downloads/pdf/imm/coronaviru…
Last modified onWednesday, 01 April 2020 00:50