What does the three-phase plan that Trump has announced to return to normalcy in the US include?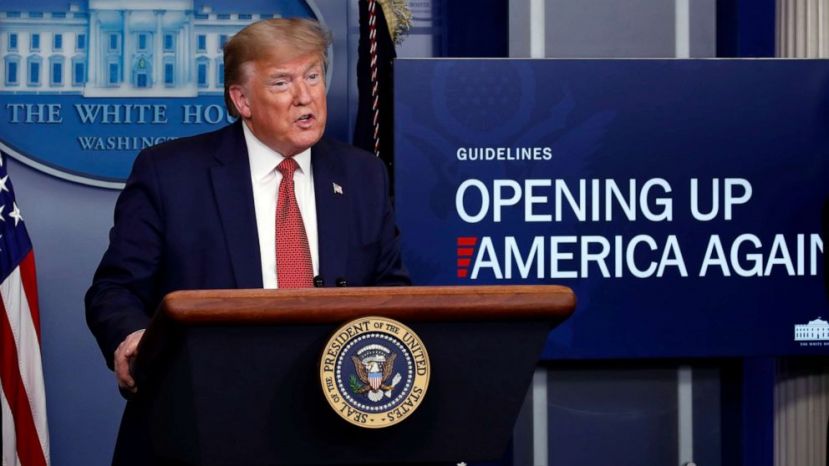 President Donald Trump has publicly announced a three-phase plan to restart economic activities in some states of the country within four weeks.
Saying that "each state is different," President Trump has remarked that economic activities can restart soon in some states while others need more time.
President Trump has called on State Governors to move "very, very quickly, depending on what they want to do."
In the states of the U.S., where there is a downward trend in the number of reported coronavirus cases for the last two weeks, a three-phase plan can be implemented so that the daily life returns to normal.
Also, before proceeding to the second and third phase, there must be a two-week decline in coronavirus cases. According to President Trump's statement, the three-phase plan consists of the following;
1st Phase: Schools will remain closed. Visits to senior living facilities will continue to be prohibited. Elective surgeries can resume in hospitals.
2nd Phase: Non-essential travel will also resume. However, working from home will continue to be encouraged for a while. Schools will reopen. Inpatient and outpatient treatments will resume in hospitals.
3rd Phase: Daily life will return to normal in new conditions. However, the public will be requested to follow the hygiene end social distancing rules. 
During his press briefing in the White House, President Trump stated, "We are opening up our country. The US wants to restart its economic activities."
President Trump also said, "Experts say the nationwide curve has flattened and the peak in new cases is behind us."
President Trump said he believes the new type of coronavirus outbreak in the country is over, and they expect that the loss of life due to the virus has decreased to 60 to 65 thousand. Emphasizing that there is a light at the end of the tunnel, Trump said, "Maybe we have saved millions of lives thanks to the precautions we have taken. 
 President Trump: We passed the Peak.
"Until recently, 100,000 to 240,000 people were expected to die from the virus. However, we project less than 100.000 deaths now. We are entering a period of time when the coronavirus pandemic will take 60-65 thousand lives." Stating that some of the state governors also did a good job, Trump remarked, "I think the spread of the pandemic has stopped."
Highlights from Task Force: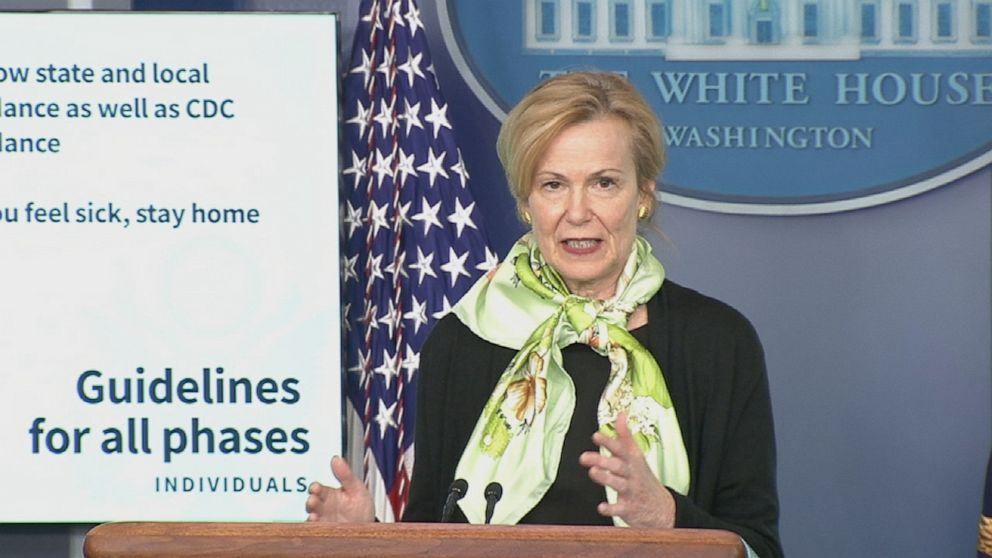 "All 50 states and all territories are now under a federal disaster declaration for the first time in American history.We have a sufficient amount of testing to meet the requirements of a phase one re-opening if governors choose to do that," Vice President Mike Pence
"FDA has been very cautious about the antibody tests.Testing is a part of the exquisite monitoring that needs  to occur," Dr. Deborah Birx.
"We're well equipped to see when respiratory tract viral illness will come,CDC has embedded in health departments" across the country,"CDC Director Robert R. Redfield
"The thing that we're hearing is testing is everything and it isn't. The mitigation strategies that are an important part,What we really needed for for Phase One is to be able to identify, isolate [and] contact trace.A very important part of when you're pulling back gradually and slowly on the mitigation, and you have people who might be infected, you want to know they're infected, you want to put them in care."
NIAID Director Dr. Anthony Fauci-
Learn More on Opening Up America Presentation: https://www.whitehouse.gov/wp-content/uploads/2020/04/Guidelines-for-Opening-Up-America-Again.pdf
Last modified onMonday, 20 April 2020 04:37