Turkish-American Doctors are fighting coronavirus outbreak in NYC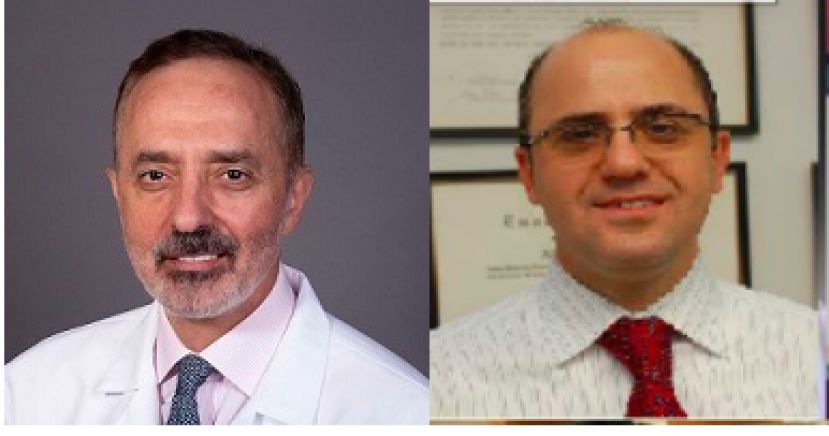 Dr. Dogan: It is crucial to perform wide-spread testing.
I had chance to talk with a successful doctor working at New York Presbyterian Hospital, Özgen Dogan who is among the notable people in the Turkish-American society. Dr. Dogan said that situation caused by the COVID-19 pandemic was dire in New York and that they were literally working in a battlefield. 
Dr. Dogan emphasized the importance of conducting extensive tests as a solution, saying, "I also have infected colleagues in my close circle." Stating that they could get some results in the fight against the virus with the local and anticipatory measures and networking, Dr. Dogan said the quarantine in the region of New Rochelle was a success. Dr. Dogan stated that Hydrox or plasma therapies were the treatments where the benefits were not yet proven, and tests showing immunity or infection development should be widely conducted while life returns to normal.
 It is noteworthy that Dr. Dogan states that healthcare professionals who have tested negative so far should be tested daily; she constantly indicates the importance of tests in the fight against COVID-19. Remarking there was a large number of coronavirus cases among African Americans due to their living conditions and lack of adequate treatment opportunities, 
Dr. Dogan stated that Apple and Google had an agreement to develop a joint application for the detection of coronavirus infections in the field of technology, which was a major development.
Dr. Kıyıcı: We are seeing the benefits of staying home.
In my interview with Dr. Nejat Kıyıcı, who served as president of the Turkish-American Medical Association and works at Montefiore Hospital, he stated they had many COVID-19 patients at the hospital and staying home was quite beneficial. 
He said the number of infected was at least thrice the number announced, and people were still unable to get tests. Stating that the number of cases and deaths would reach a peak in New York that week, Dr. Kıyıcı added there would be a further drop in the numbers if people stayed home for 3–4 weeks more. 
While stating the normalization process should not occur before June, Dr. Kıyıcı also emphasized that cases might increase if all areas reopened. He also said that even though the hospitals in New York were well prepared, nationwide measures were taken too late.
Last modified onMonday, 20 April 2020 04:32