United States thanks to NATO Ally Turkey for 'generous donation' of coronavirus aid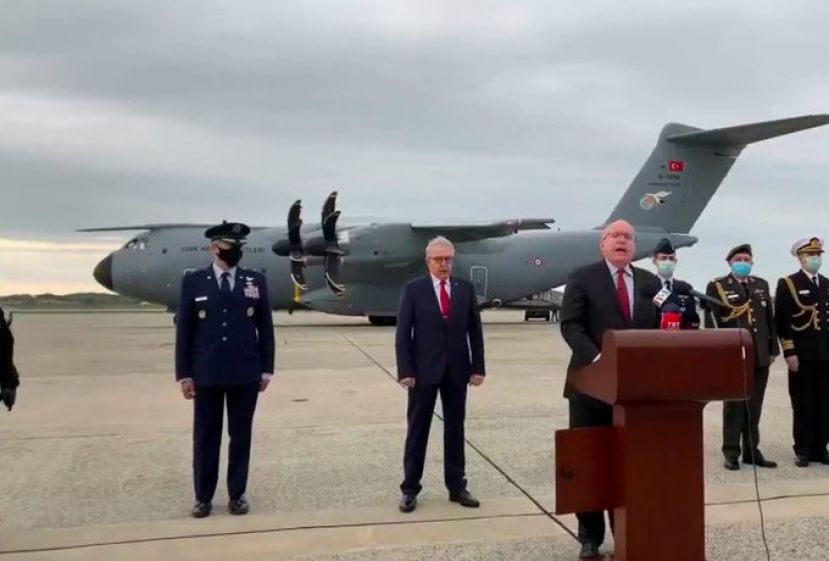 On his Twitter account, the U.S. Secretary of State Pompeo shared the photo taken while the military cargo plane carrying the medical aid sent by Turkey was landing on Andrew Air Base near the capital, Washington.
"NATO allies must stand together in times of crisis," said Pompeo in a Twitter message. "We thank Turkey for their generous donation of medical supplies and protective equipment to help us fight COVID-19 in our hardest-hit areas. Americans are grateful for your friendship, partnership, and support."
U.S. Deputy Assistant Secretary of Defense for European and NATO Policies Michael Ryan said, "We are grateful to Turkey for the aid they have provided the USA with and the leadership model they have presented in NATO in the fight against COVID-19."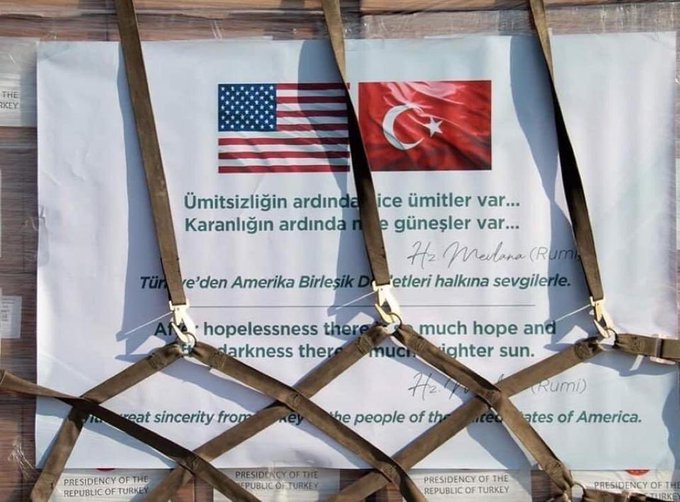 Stating that Turkish and American officials coordinated the aid for a week, Ryan said, "Turkey's aid to the USA, like its aids to Italy, Spain, England, and the Balkans, has been made with the coordination of NATO."
The Turkish Minister of Health Fahrettin Koca had a phone call with U.S. Minister of Health and Human Services Alex Azar.
Turkish Ambassador Serdar Kılıç, met the shipment and delivered President Erdoğan's letter to Trump to U.S. officials during the transportation of the aid package at the U.S. Joint Andrews Base.
It was announced that Turkey's aid package included 500,000 masks, 400,000 gowns, 2,000 liters of disinfectant, 500 face shields, 400 N95-type masks, and 1,500 protective glasses.
In addition, The second military cargo plane from Turkey arrived in the USA on Friday, May 1, completing the entire delivery.
Last modified onSaturday, 02 May 2020 10:39