President Trump's July 4th Message "We've made a lot of progress."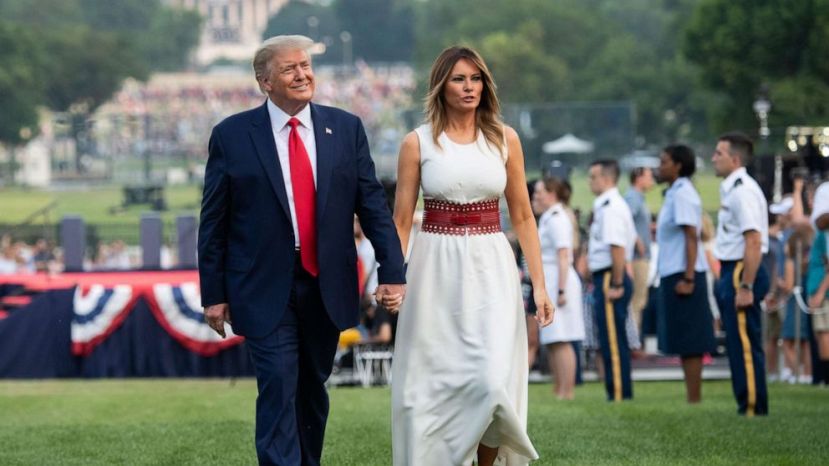 Washington, the capital of the U.S., has witnessed a great number of celebrations on the Fourth of July, or Independence Day. In his speech at the White House, President Donald Trump vowed to defeat the "radical left." Trump reacted to recent attempts to remove some sculptures in the U.S., describing these as "attempts to destroy the U.S."
President Trump stated, "I will not let 'angry mobs' trying to tear down statues to 'wipe out' U.S. history." President Trump added, "We've made a lot of progress. Our strategy is moving along well. The virus goes out in one area and rears back its ugly face in another area. But we have learned a lot. We've learned how to put out the flame."
Referring to the coronavirus pandemic, with cases rising again in the country, President Trump claimed that 99% of the coronavirus cases in the U.S. were "completely harmless" without providing any evidence. Again blaming China for the spread of the outbreak, Trump noted that Beijing should be "called to account" for their failure to take control of the outbreak.
President Trump also predicted that a coronavirus vaccine could be ready "way before the end of the year."
Within the scope of  President Trump's "Salute to America," events were held in Washington. There was a fireworks show, which was said to be the biggest in recent years; and a flight performance with warplanes was organized by the  Department of Defense.
It was stated that hundreds of guests, including doctors, nurses, security authorities, military members, and management officials, attended the ceremony. White House Deputy Spokesperson Judd Deere stated that the event was organized in a manner that respected the "enormous courage and spirit" of the American people and those who fight the pandemic.
While the Fourth of July celebrations continued in Washington, protests against police violence and racism were also organized.
Many Independence Day events in the U.S. were canceled due to the coronavirus pandemic.
Beaches in Florida and California were closed; parades and firework displays were not performed.
Despite the concerns about the spread of the coronavirus, Trump did not cancel the celebration at the White House.
Last modified onTuesday, 07 July 2020 11:36