Biden's First Message: "I pledged to be a President who will not seek to divide, but unify!"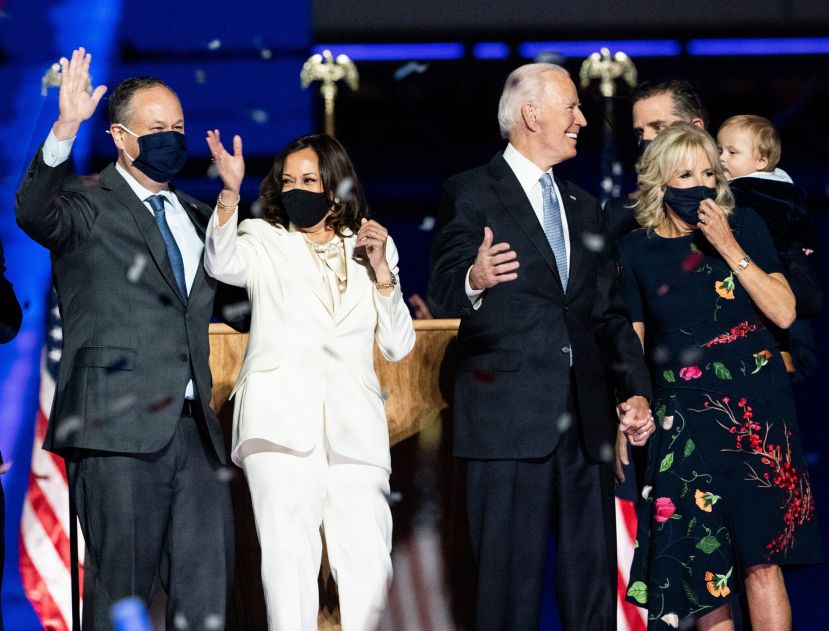 Becoming the President-elect by leading the election with 279 Electoral Votes according to the unofficial results, Joe Biden and Kamala Harris, the Vice President-elect, delivered their first speech in Delaware.Historic Speech by Kamala Harris
For the speech, Vice President-elect Kamala Harris first took the stage. Kamala Harris began her speech with a tribute to the words of John Lewis, a late congressman and a civil rights leader who recently passed away: "Democracy is not a state; it is an act." "What he meant was that America's democracy is not guaranteed and that we need to fight for democracy in order for it to be strong," continued Harris, in her speech in Wilmington, Delaware. Harris added, "Protecting our democracy takes struggle, it takes patience and sacrifice, but there are joy and progress in the fight for democracy."
Biden: "I pledged to be a President who will not seek to divide, but unify!"
Democrat Joe Biden, the President-elect according to the unofficial results of the November 3 U.S. Presidential Election, in his 17 minutes victory speech, stated that he would be a President of all Americans and not seek to divide, but unify. Biden continued, stating that the people delivered them a clear, convincing victory, and their work will begin by getting COVID-19 under control.
His Speech Higlights:
 "A victory for the Americans," 
 "Priority one: The pandemic"
 "I'll spare no effort to turn the pandemic around,"
 "I'll work as hard for those who didn't vote for me — as those who did," 
"We have won with 74 million," 
"A victory for 'We, the People.'"
"Seeking 'the confidence of the whole people."
He also stated the following '"We cannot repair the economy, restore our vitality or relish life's most precious moments hugging a grandchild, birthdays, weddings, graduations, all the moments that matter most to us until we get this virus under control,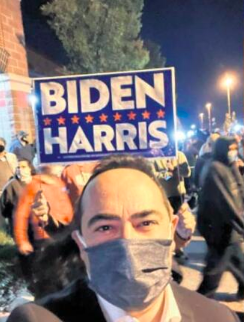 Journalist Ali Cinar-Chase Center,Wilmington,Deleware
World leaders congratulated in no time upon the announcement of the projected final results of the U.S. Presidential election, which was closely contested and followed globally. 
EU: "We are ready to work together with the new President." 
Canada President Trudeau: "We are looking forward to working together."
France President Macron: "Let's work together."
Germany Chancellor Merkel: "Nothing can replace our Trans-Atlantic friendship." 
UK Prime Minister Johnson: "Historic success."
Spain Prime Minister Sanchez: "We wish you good luck and all the best."
The U.S. celebrates the election of Democrat Joe Biden as the President. After Biden was pronounced as 46th President of the U.S. according to the unofficial results, people across the country began celebrating. Hundreds of people gathering in front of the White House are cheering with Biden-Harris signs and American flags.
 Thousands gathering in major cities such as Los Angeles, Detroit, Chicago, Miami, San Francisco, Atlanta, Philadelphia, and Boston are celebrating Biden's victory.
President-Elect Biden may not be able to identify his senior team members who will be in his cabinet for weeks. But with a message to the presidential race, Biden has been delivering a message of pleasure to the most Americans since Tuesday's election. This has led to comments that he could appoint some Republican names to important posts. Most of the former Republican officials congratulated Biden for his victory.