Biden's A Team and Covid-19 Challenge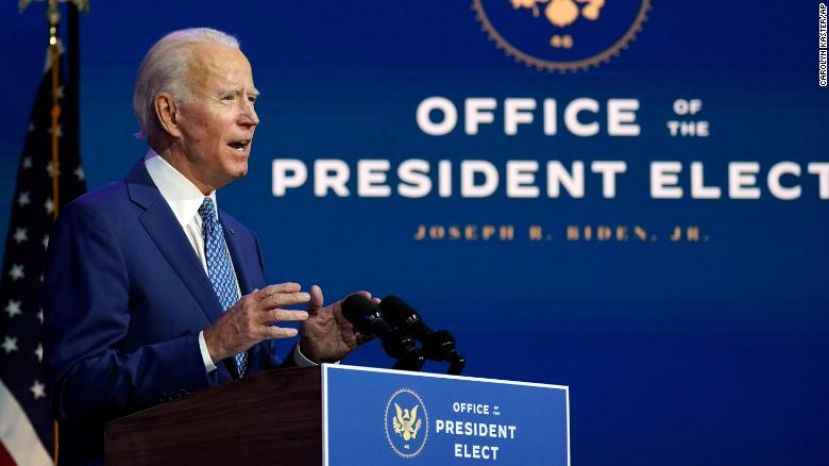 Joe Biden, President-elect of the United States, is continuing his preparations to take over the federal government following the inauguration ceremony on January 20. Biden came together with his advisors for the transition period within this framework. In his announcement this week, Biden said that he might announce necessary individual appointments before the Thanksgiving holiday on November 26. President-Elect Biden Names Ron Klain as White House Chief of Staff. Mr.Klain has worked for Vice Presidents Al Gore and Joe Biden in the past. He was also Ebola Response Coordinator during President Obama's term. 
Biden said, "The fact that they are not willing to accept that we have won does not affect our plans or the things we need to do by January 20."
New Covid-19 Task Force:
Joe Biden's 13-member COVID Taskforce co-chaired by Dr. Vivek Murthy, the former Surgeon General of the United States, Dr. David Kessler, the former Commissioner of the Food and Drug Administration (FDA), and Dr. Marcella Nunez-Smith, the associate dean of Yale School of Medicine. There is a seven-stage plan to fight the Coronavirus, as set out on the website established by Joe Biden and Kamala Harris for the transition period. Biden, who said, "Science should guide the vaccination process," called on Americans to wear masks.
Some Republican Senators Support President-Elect Biden
There is a disagreement between Republicans and President Donald Trump about blocking President-elect Joe Biden's access to the intelligence briefing. Although some Republican senators are unwilling to recognize Joe Biden as the winner of the election yet, they admit that Biden is entitled to access the intelligence briefings.
Congrats Message to Joe Biden: Collins, Murkowski, Romney, Sasse 
Who said President-Elect Biden should get Intel Briefings during the transition: Graham, Rubio, Grassley, Lankford, Thune, Portman, Rounds, Hawley, Cornyn
While President Trump alleged that there were widespread election irregularities without providing any evidence, Republican officials and the majority of Congress members, in their public statements, supported Trump's election campaign to challenge the election results by filing lawsuits in some states.
First Statement on Turkey from Biden's Advisor: 
Michael Carpenter, the foreign policy advisor to Joe Biden, spoke  at a virtual diplomatic conference organized in Greece, and he said, "We are not seeking to drive Turkey into a corner or crumple its economy through sanctions." Carpenter, who reminded that the Turkish Lira is the currency which has lost the most value among the currencies among the developing countries in particular in the last couple of years, said that the fact that Turkey is obligated to the conditions of the free market and free trade is an important "starting point" for the U.S. and the EU. However, the U.S. bureaucrat, who stated that pressuring Turkey with economic sanctions was not the correct method, argued that NATO members needed to establish a "common front."
Last modified onSaturday, 14 November 2020 08:57