Biden: "The Incidents are a Result of Trump's Attack on Democracy"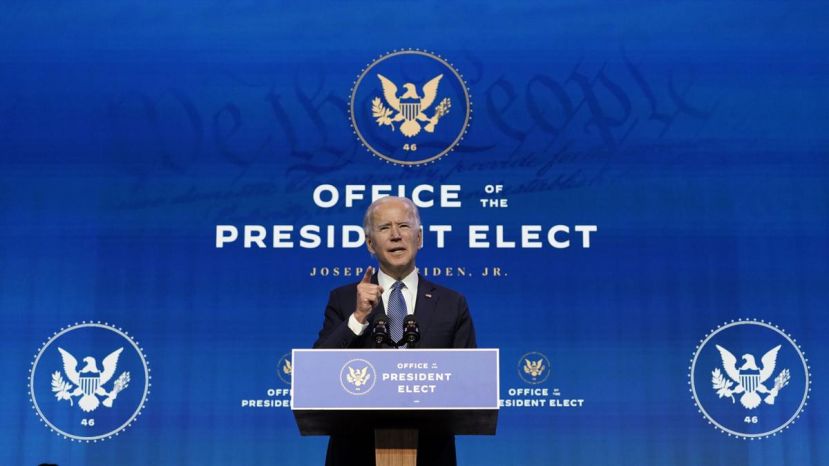 Joe Biden, the US President-Elect, has said that President Trump has provoked the Capitol Building incidents. He described the incident, during which Trump supporters stormed the Capitol Building, as an "attack on the supremacy of law."
Speaking in Wilmington, Delaware, Joe Biden described the incidents of yesterday as "One of the darkest days in U.S. history."

Appearing before the media to announce his Attorney General nomination, the President Elect Biden indicated that the people who stormed the Capitol Building could not be described as protestors. He used the term "domestic terrorist" to describe them.

"If they were black protestors, they would have been treated differently."

After the events that took place yesterday in the congress building, the criticism that the security forces were inadequate during the incident was brought up.
Joe Biden compared the intervention of security forces during George Floyd's protests with the intervention during the events yesterday and said it is clear that there was no equal practice of justice, "If they were black protestors, they would have been treated differently," he added.

Joe Biden said: "For the last four years, we have had a president who demonstrates that he disregards the rule of law, our democracy, the Constitution in everything he does.

President Elect Biden nominates Garland as the Attorney General.

Joe Biden declared that he nominated Merrick Garland, the Chief Judge of the Court of Appeals, as the Attorney General. Garland was former Democratic President Barack Obama's Supreme Court candidate, but his nomination was blocked by Republicans.

Following the election results from Georgia, Democrats, who now have the majority of seats in the House of Representatives, have also taken control of the Senate.

Joe Biden said he thinks Garland, whom he nominated as the Attorney General, could rapidly get Senate approval.In the case Garland gets Senate approval, it is said that he will assign a black Judge from Washington District, Ketanji Brown Jackson, as the Chief Judge of the Court of Appeals in Garland's place.
 
However, an official statement has not yet been made yet from Biden's transition team regarding this.
Last modified onMonday, 11 January 2021 19:53