Secretary Blinken: "It's a new day for America and the world."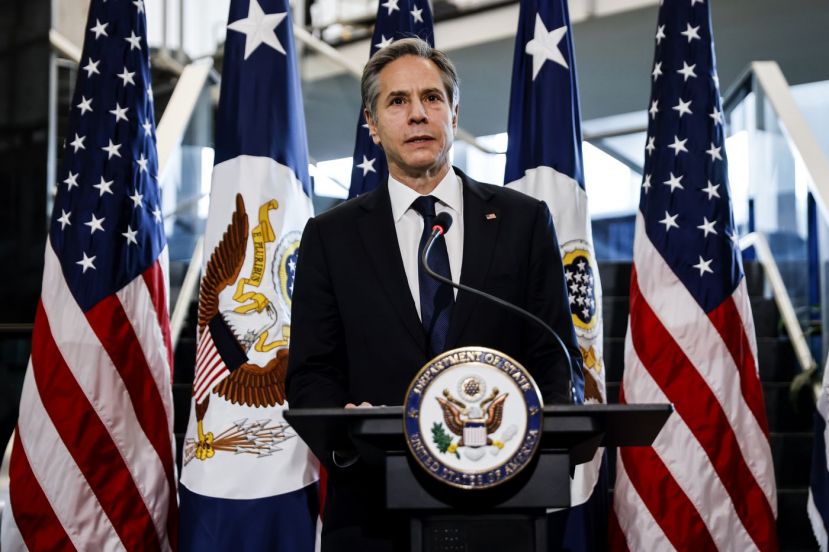 The new US Secretary of State, Antony Blinken, in his first press conference after taking office, has remarked that "the free press is the cornerstone of democracy." Secretary Blinken announced that daily press briefings would resume starting from next week.He added" We'll strengthen this indispensable institution, lead with the power of our example, and put a premium on diplomacy with our allies and partners to meet today's challenges. I'm excited about all that's ahead."
In the Q&A section of the press conference, the first phone call between President Joe Biden and Russian President Vladimir Putin, and the demonstrations which took place after Russia's opposition leader Alexey Navalny was taken into custody on his return from Germany, where he was treated after being poisoned, came into question. Secretary  Blinken said: "It is shocking that the Russian government is so scared of just one man."
He added   "We have already expressed our concerns regarding Navalny and the human rights issues in Russia. It is striking to me that the Russian government is so concerned and even scared of just one man. We investigate all the steps taken by Russia that cause concern on our side. Navalny's voice is the voice of many Russian citizens. His voice should be heard and not be silenced. We are worried about Navalny's safety."
Arms sale deal with UAE is temporarily suspended.
The Biden administration has also temporarily suspended some of the arms sale deals initiated during Trump's presidency. These include a $3 billion F-35 sales deal with the United Arab Emirates commenced during Trump's presidency, in return for a normalization agreement with Israel.
Democrats in Congress strongly opposed the sale of weapons to Arab countries in this regard. However, the attempt in the Senate to block the sale of weapons was fruitless.
US Secretary of State Antony Blinken said that "it is a common development for the new management to review any weapons sales to see whether they are compatible with our strategic interests."
China has also come up.
When asked during the conference whether he shared this view, Antony Blinken said, "My assessment will be in this direction. Steps such as the forced retention of men, women, and children in concentration camps and being trained to adhere to Chinese Communist Party ideology, point towards genocide".
The fate of the nuclear deal with Iran.
Secretary of State Antony Blinken stated that if Iran starts to fulfill its obligations under the agreement, the US will also fulfill its obligations, and this will be used as a platform to create a longer-term commitment with the partners of the USA, but that the USA currently is far from this point.
Normalization between Israel and Arab countries
Secretary Blinken reiterated his support for the Abraham Agreements, signed for the normalization of relations between Israel and Arab countries such as Bahrain and UAE.
"It is a positive development that Israel normalizes its relations with its neighbors," said Blinken.
Secretary of State, Antony Blinken held a phone conversation with the following countries foreign ministers:Mexico,Canada, Japan, South Korea,Germany,India,Iraq,France,Philippines, Australia ,Jordan, UK, Thailand,Italy and Israel
Secretary Blinken has also spoken with NATO Secretary General Jens Stoltenberg  and EU High Representative for Foreign Affairs Joseph Borell