President Biden's Foreign Policy Remarks at State Department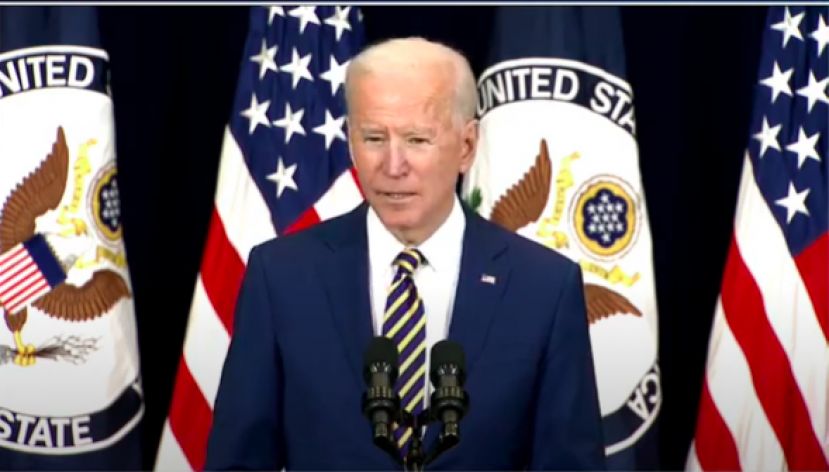 US President Joe Biden spent 3 hours at the State Department today. During his visit and meeting with the staff at the State Department, he also made important statements to the press. The State Department was President Biden's first official visit to the ministries.

While US Secretary of State Antony Blinken made the keynote address, Vice President Kamala Harris made a short speech. US Secretary of State Blinken stated, "We need diplomacy to address the climate crisis, to protect communities across our country. We need diplomacy to check the rise of authoritarianism, to prevent the spread of dangerous weapons, to shore up democracy, to defend human rights".

Quoting Joe Biden's expression from his campaign, he has also stated, "foreign policy is domestic policy, and domestic policy is a foreign policy," stressing that strength at home determines strength in the world as well.

Key Remarks  from President Biden's following speech:

-Diplomacy is back. 
-We will show responsibility and transparent leadership in foreign policy.
 -We will pursue an active foreign policy. 
-We are warning Russia and China. We demand from Russia the immediate release of Alexei Navalny.
 -US will not withdraw troops from Germany. 
-We will stop supporting the Yemen [war], but we will also protect the territorial integrity of Saudi Arabia.
- Tim Lenderking will be the US Special Envoy to Yemen. 
-We will defend Democracy and Human Rights.
 -We are warning Myanmar's military coup attempt.It is not acceptable.
- We will have a new refugee plan. We will accept up to 125 thousand new refugees through our new Refugee Admission program.

What about Turkey?

A telephone conversation between President Biden and President Erdogan and Secretary of State Antony Blinken and Turkish Foreign Minister Mevlut Çavuşoğlu has yet to be held. Although Secretary of State Blinken has made telephone meetings with over 30 Foreign Ministers since he took office, the fact that he still has not contacted his Turkish counterpart leaves a question mark.

When Former President Obama first took office in 2009, his first meeting with the then-President Abdullah Gul and then-Prime Minister Recep Tayyip Erdogan was on February 16th.  The 45th President Trump and President Erdoğan had made their first telephone meeting on February 8th. In general, newly-elected US Presidents and State Secretaries have their first meetings with the Canadian and British Prime Ministers.

While the phone call between President Spokesperson İbrahim Kalın and National Security Advisor Jake Sullivan on February 2nd was recorded as the first contact, yesterday the US Secretary of State Spokesperson Ned Price has made a statement condemning the anti-LGBT discourse and that they were worried about the students arrested at Boğaziçi University.
Last modified onFriday, 05 February 2021 16:56