New China Task Force In Pentagon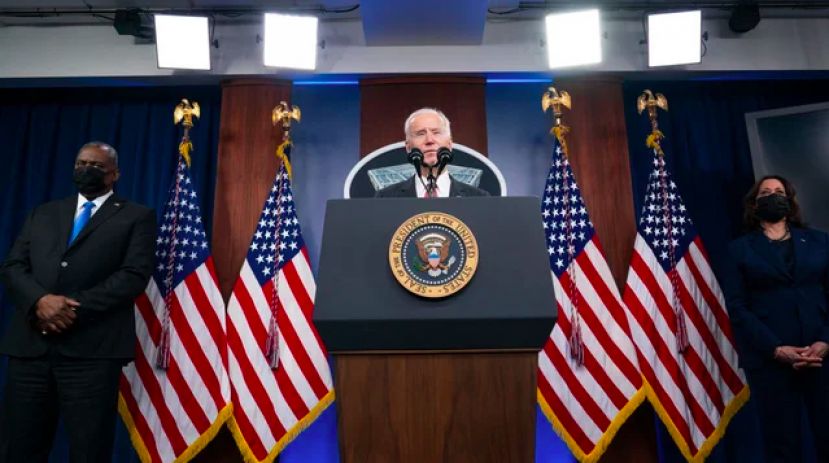 During President Biden' visit to the Department of Defense after taking office, President Joe Biden announced that  he will re-evaluate Pentagon's China strategy and that a task force has been established within the department for this purpose. Biden noted that the sensitive areas to be reconsidered include intelligence, technology, and the US military presence in the region.
In addition to the China Strategy, Pentagon is making assessments on various issues such as the positioning of troops in the Middle East and its NATO policy.
Under former President Trump's administration, the China policy was one of the Pentagon's top priorities. The Secretary of Defense Lloyd Austin signaled that this orientation will continue. During his visit to the Pentagon, Biden stated that the Department of Defense  established a task force to work on a China strategy. President Biden declared that cooperation between Departments in the government, bipartisan support at Congress, and strong partnerships are required to resolve China issues.
Deputy Secretary of Defense Ely Ratner was announced as the director of the Task Force. The task force will evaluate various subjects, particularly strategy, operational matters, technology, structuring, locating, and management of military forces, intelligence, US partnerships and alliances, and ministry-level relationships with China.
The 15-member task force established at the Pentagon is expected to present its suggestions and recommendations to the Secretary of Defense within four months. The Department of Defense will discuss these recommendations with Congress and other relevant authorities.
Last week, two US aircraft carriers conducted joint military exercises in the South China Sea, and in return were accused by China of "disrupting peace and stability".
The US accuses China of establishing a military presence in the South China Sea and intimidating its neighbors such as Malaysia, the Philippines, and Vietnam. All of these countries claim sovereignty on the resource-rich waters of the region.
Pentagon Spokesperson John Kirby said that US forces in Syria are focused on the fight against ISIS and that, contrary to former President Donald Trump's policy, have no responsibility to protect oil reserves.
John Kirby noted that US troops were not involved in the regional conflict since a US firm started working with Kurdish people to extract oil in northern Syria last year.
Addressing the relations of 900 US Army members with oil companies, Kirby stated that "they are not authorized to offer support to any private company or its employees operating on oil resources in Syria".