'Turkey's regional power should be seen'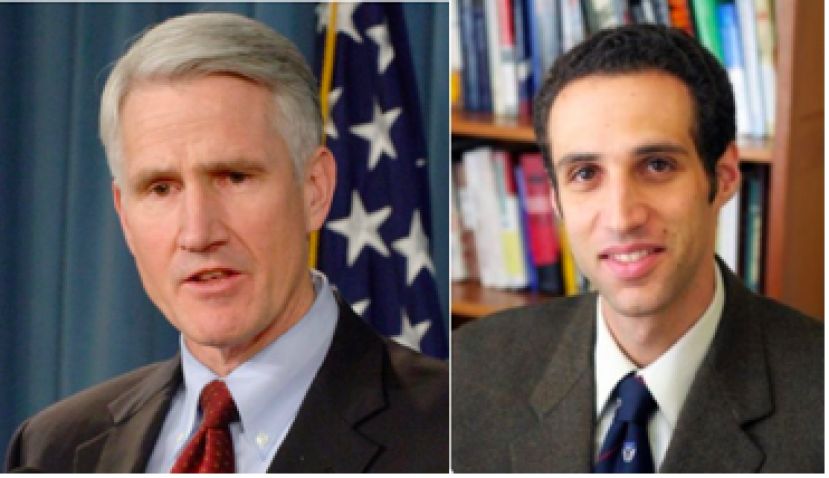 Turk of America Senior Diplomat Journalist Ali Cinar interviewed  Mark Kimmitt  16th Assistant Secretary of State for Political-Military Affairs, Brigadier General (Ret) and Jeffrey Mankoff,Senior Distinguished Fellow at National Defense University.Both experts highlighted the Turkey's importance in the region and  how the diloague should be rebuilt between U.S. and Turkey
Mark Kimmitt, U.S. Brigadier General(Ret)
What is your thoughts on this article when it comes to US-Europe relationship?
This should be seen as a signal that the US should align itself with its EU partners and improve the relationship with Turkey, particularly within NATO. In many ways, the EU is taking the lead on improving relations and the US will be left on the sidelines if it does not follow the EU lead. The US relationship with Turkey is "to big to fail".
How Turkey can be distanced from Russia? 
It is Turkey's choice to pick its allies and friends. There has been cooperation between the US and Turkey for many years, and the US must make the case that restoring the relationship in military, political and economic matters is to the mutual benefits of both countries, and superior to that of the Turkey-Russia relationship. 
Secretary Austin and Turkish Defence Secretary Akar have not spoken yet. What would we expect regarding future of Turkey-U.S. military cooperation?
"I would hope that the first item on the agenda would be the future of the S-400s. Fully respecting the right of Turkey to choose its own defense capabilities, I would expect Secretary Austin, as an old military commander, to attempt to find a "middle ground" on S-400s that would satisfy both sides, as well as NATO
Jeffrey Mankoff - National Defense University (expert in Russia):
-President Joe Biden's trouble with Russia goes back to the 2016 Presidential elections. The recent intel reports on the presidential elections of Russia further angered the Biden administration,
I don't think the Biden administration will impose economic sanctions on Russia. Because Washington had recently imposed personal sanctions on Russia due to the Russian opposition Alexey Navalny,
Russia also has no expectations from the Biden administration. So Putin does not expect a positive agenda to emerge.
It was a tricky question that the journalist told Biden unexpectedly, "Is Putin, a murderer?"
There was a tension last week experienced in talks with Chinese officials in Alaska.
Turkey is not the old Turkey. The West should not see Turkey as a old Turkey like from 20-30 years ago.  do not have 20-30 years. Turkey is getting stronger in the region for sure. Although there are disagreements in Turkish-Russian relations, there seems to be encouraging cooperation.
***Ali Cinar's interviews were published on CNNTurk and Milliyet Newspaper.
Journalist, Ali Cinar
Last modified onWednesday, 30 June 2021 14:36