Is there any Positive EU-Turkey Agenda?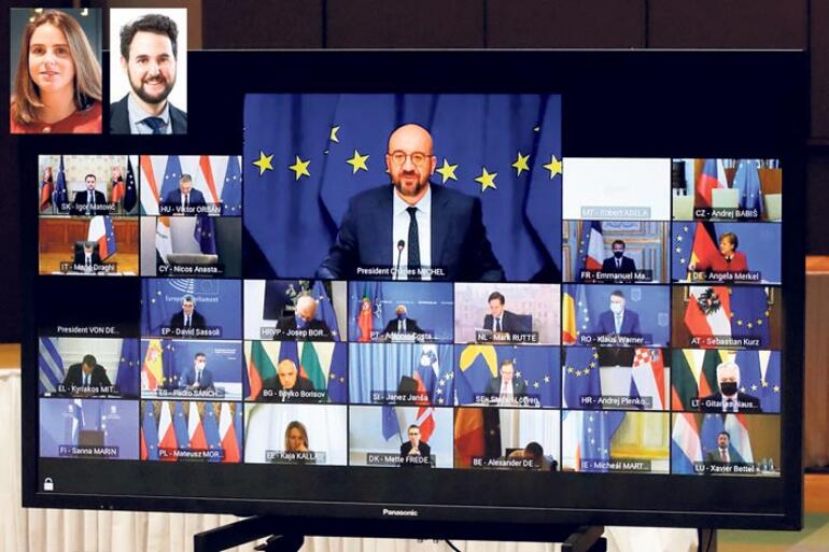 Last week, European Union leaders offered new incentives to Turkey to improve cooperation on migration and trade despite democratic backsliding in the country and lingering concerns about its energy ambitions in the Mediterranean Sea.
European Commission's Ursula von der Leyen and EU Council's Charles Michel are expected to discuss new steps to revive EU-Turkey ties, by relaunching high-level political dialogue, starting negotiations on the modernization of the 25-year-old Customs Union, and by renewing the 2016 EU-Turkey refugee deal.
Turk of America Senior Diplomat Correspondent Ali Cinar asked two Distinguished Experts regarding the recent developments between Turkey-EU
George Tzogopoulos,CIFE
Following months of tensions , Greece and Turkey have relaunched exploratory talks. This cannot guarantee a solution to the problem of maritime zones, but is an encouraging development. In parallel with this the UN has scheduled a new meeting on the Cyprus question. The EU remains hopeful that progress will continue and has thus proposed a positive agenda to possibly shape its relations with Turkey. The next three months (until the June EU council) will define whether the new approach will work. Also, the EU is continuing its work on the so-called multilateral conference for the Eastern Mediterranean but needs to clarify the agenda as well as to elaborate on desired results of such a conference

Laura Batalla Adam, Secretary General EU-Turkey Forum:
Diplomacy should always be prioritized over imposing sanctions. The use of sanctions is not likely to achieve a behavior change from Turkey and will only make dialogue more difficult. The outcome of the Council meeting is positive news for EU-Turkey relations. It offers renewed avenues for cooperation on longstanding demands by Turkey, like the modernization of the Customs Union or the reestablishment of high-level dialogue with the EU on areas of common interest. However, the activation of this positive agenda is dependent on a continued easing of tensions in the Eastern Mediterranean. Turkey is encouraged to continue its constructive dialogue to find solutions to the disputes.
On the domestic front, the EU has expressed its concerns over the recent actions undermining democracy and rule of law in the country. A further backsliding in these areas can also derail plans to reenergize the relationship.
Journalist, Ali Cinar
Last modified onWednesday, 30 June 2021 14:35