Wendy Sherman:"Productive Discussion in Ankara"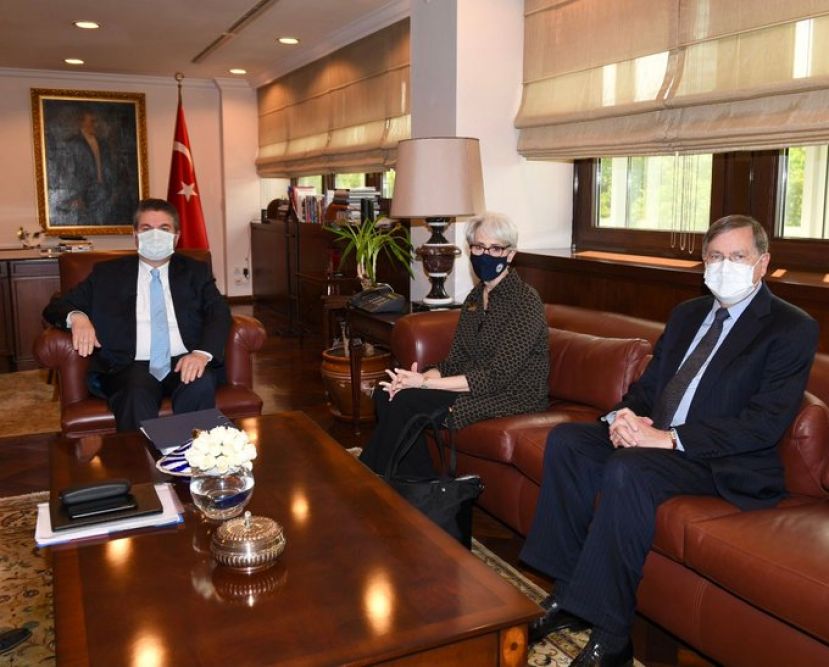 The Biden administration paid their first high-level visit to Ankara. US Deputy Secretary of State Wendy Sherman arrived in Ankara. Sherman made a statement to the Turkish media and talked about the Erdogan-Biden meeting expected to be held on June 14th. Sherman said, "I believe this summit is very important in terms of emphasizing the positive aspects. The President will express the concerns, especially Turkey's direction in terms of human rights and democracy. Turkey is a strategic and world-renowned power. We are working very closely. We are working together with Turkey for world order and ensuring that every party abides by the global rules regarding Afghanistan and Libya affairs".

'The purchase of S-400s is causing problems within the NATO alliance.'


The US Deputy Secretary stated, "We have offered alternatives for S-400 sanctions imposed on Turkey. Now it's up to Turkey to decide", and added:
"The purchase of S-400s is causing problems within the NATO alliance. We have offered an alternative. Now, they know well what they must do. I hope we will find a common path. This technical detail is not a big thing; it's not political. Turkey is aware of the situation and knows what actions it must take. We have also discussed how these actions will be taken. This will be Turkey's decision."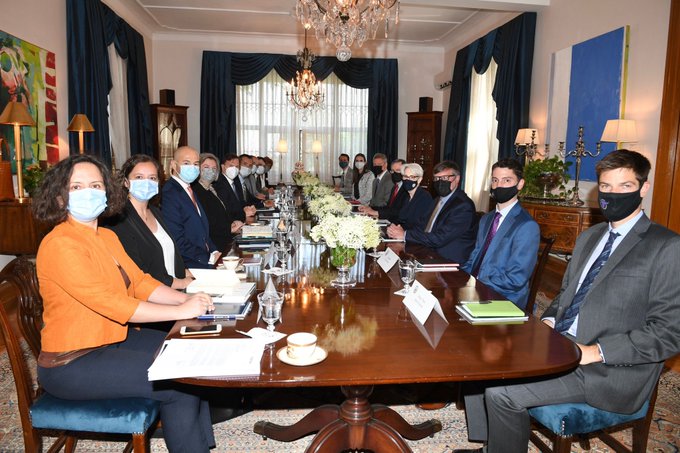 'The sole purpose of the relations with YPG is to defeat ISIS.'


Sherman said, "The sole purpose of the US-YPG relations is to defeat ISIS."
Explaining the recent Syrian elections and their expectations for the forthcoming term, Sherman said, "Non-genuine elections are not acceptable. We stated that Russians had no intention to participate in the dialogue. This is for democratic elections, but it's for the best interest of Syrian people."


'Business Leaders are seeking predictability for investment.'


Having also talked about economic relations, Sherman explained Washington's view on Turkey. Sherman emphasized human rights and the rule of law and said, "Everybody is talking about a big potential, but businessmen are seeking predictability for cooperation. These are our main areas of concern."
'It's sad to see you withdraw from the Istanbul Convention.'


US Deputy Secretary of State also talked about Washington's view on Ankara: "President's decision to withdraw from the Istanbul Convention has been quite bad for women's rights. We are very saddened; such incidents create concerns."

In addition to Anitkabir, Wendy Sherman visited Turkey's President's Spokesperson Ibrahim Kalin, Turkey AmCham Board Members, Women, and LGBTQ Associations, as well as the Ecumenical Patriarch Bartholomew,
Journalist, Ali Cinar
Last modified onWednesday, 30 June 2021 14:41