Positive Atmosphere in Greece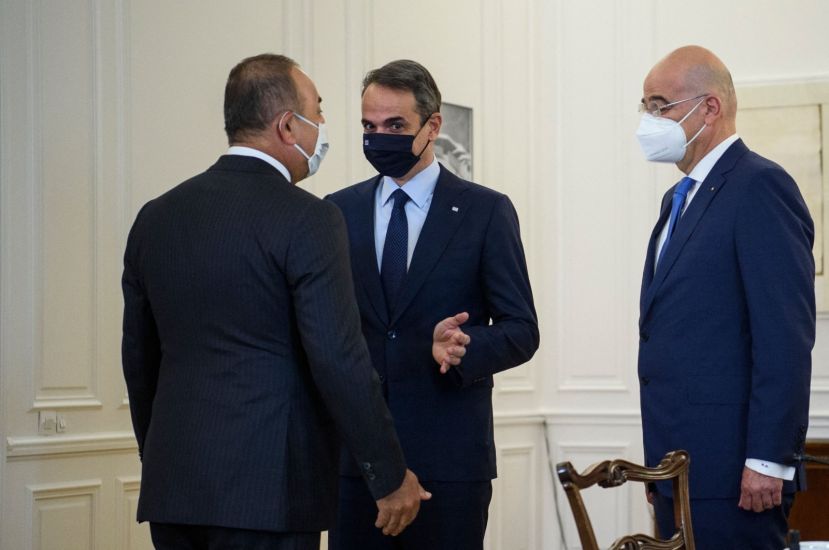 The Greek and Turkish media reported that Turkish Foreign Minister Mevlut Çavuşoğlu and his Greek counterpart Nikos Dendias was held in a sincere atmosphere and that major problematic issues were discussed.
Turkish Foreign Minister  underlined that the Turkey and Greece agreed to 25 items in areas of cooperation to improve bilateral ties and have begun to work on joint action and cooperation on tangible projects such as health and tourism.
Greek Foreign Minister Nikos Dendias said the following statement during the press conference "The purpose of today's meeting was to attempt an initial negotiation process and if possible, a gradual normalization of the situation over time."
Turk of America asked Dr George N. Tzogopoulos who is Senior Research Fellow at CIFE regarding latest developments between Greece and Turkey
"Greece and Turkey are demonstrating a kinetic energy in pushing negotiations forward. The relaunch of exploratory talks, the organization of meetings of defense delegations on confidence building measures and the bilateral and multilateral meetings of foreign ministers Dendias and Cavusoglu show that it is in their mutual interest to talk to each other. 
The forthcoming June meeting between PM Mitsotakis and President Erdogan is expected to be the most important  meeting of the two countries' leaderships for years. I don't expect breakthroughs because the two countries disagree on many political issues, and they are both aware. But I am hopeful that the meeting between PM Mitsotakis and Erdogan will help Greece and Turkey to find a liturgical way to cooperate on themes such as tourism, COVID-19, trade, investments, the refugee crisis, culture etc. 
The implementation of a positive agenda will perhaps restore some trust that was absent in the last years. In the interim, as long as Turkey is in the process of recalibrating its relations with both the USA and the EU , Greece envisages new synergies.
 The June NATO Summit to be followed by the EU Council will set the way forward. Beyond the general framework, both countries have to make sure that the 2020 crisis will not be replicated by using new instruments, including NATO deconfliction mechanism"
Journalist, Ali Cinar
Last modified onWednesday, 30 June 2021 14:41