Is the Biden Administration ready for a post-Netanyahu?
Journalist Ali Cinar had an interview with Distinguished Experts on the recent developments in Israel. The speaker of the Israeli parliament notified lawmakers today of the opposition's announcement of a coalition to unseat veteran premier Benjamin Netanyahu. Per Israeli media,the notification will set in motion preparations for a confidence vote in the new government, which will now likely be held on Wednesday or the following Monday.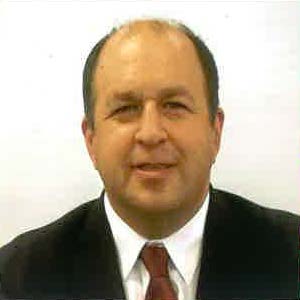 Dan Arbell, Scholar in Residence, Center for Israel Studies American University
New Government:
It is a historic opportunity, as this new governing coalition (if approved by Knesset) will include for the first time an Islamist Arab party (Ra'am). This can help in bringing down tensions between Arabs and Jews after violence erupted during the last round of fighting between Israel and Hamas.
U.S-Israel Relations:New Era?
After years of tensions between Netanyahu, Obama and Biden, the new govt. can bring to a reset and improved relations with the Biden Administration, airing out differences (over Iran and the Palestinian issue) in private and not in public.
Israeli -Palestine Conflict and Solution
The conflict will be managed but not resolved. Bennett and Lapid agreed to maintain the status quo which means no annexation, limited settlement activity, no negotiations on a two-state solution, continued security coordination and support for economic projects in the West Bank and assisting international humanitarian efforts in Gaza.
Rabbi Joseph Potasnik, Executive Director of the New York City Board of Rabbis
"For many years the state of Israel has had extremely close ties especially under the previous Trump administration. With the new Administration coming in to Israel I still feel that overall net net relations will be strong but perhaps a little shift in American approach on geopolitical matters including more of a supporting role that Washington will play with the Palestinians. "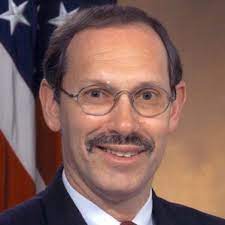 Dov Zakheim(Senior Advisor at CSIS, Fellow at CAN, Former Pentagon Official)
New Government Efforts and U.S-Israel Relations under Biden Administration
There is definitely a prospect for improving relations with the US. The new Government would not be as nakedly partisan as Netanyahu and his ambassador in Washington, Dermer, were. This will help improve relations with Democrats, who control Congress as well as the Executive Branch. Likewise, the new government will be more cautious about settlement expansion and not be as brazen as the Netanyahu governments were.
The new government is far more acceptable to the majority of Jewish Americans, most of whom also happen to be Democrats. Finally, the new government may oppose a new Iran deal, but will cast its opposition in a far less hysterical way than did Bibi and his minions.
Future of Israel and Palestinians Situation
The new government is so broadly based that movement on the peace process will be difficult. On the other hand, the government depends on Arab Israeli support. That means more resources to improve the lives of ordinary Israeli Arabs and Palestinians in the West Bank and Gaza. Also, the government may not eliminate settlement construction but it will be far more restrained and will probably avoid expelling Arab residents from their homes
Journalist, Ali Cinar
Last modified onWednesday, 30 June 2021 14:40