Spokesperson Ned Price:"The long-standing position of the U.S. remains the same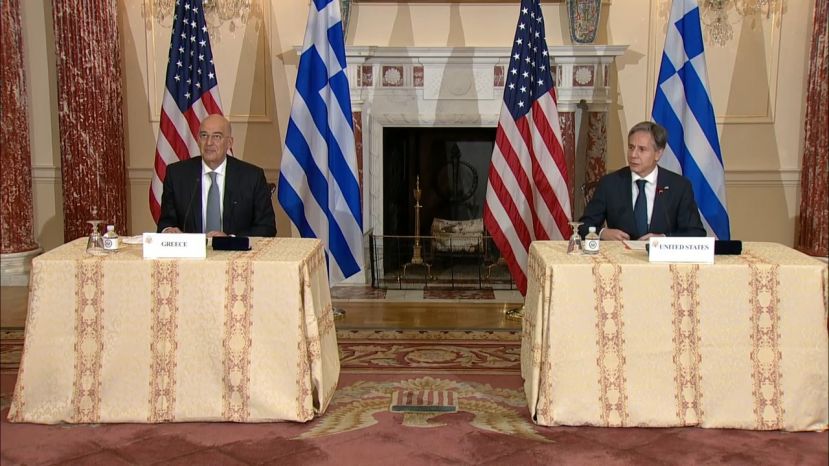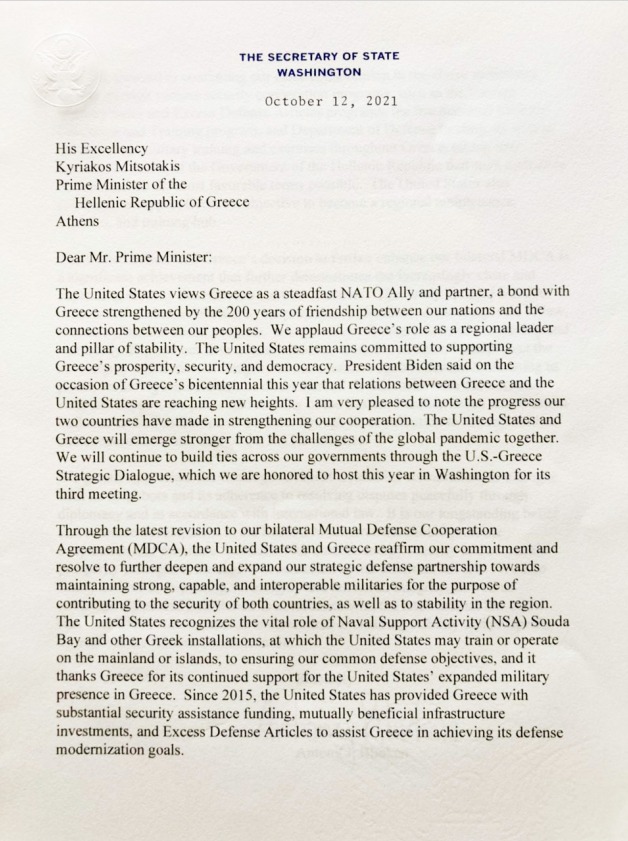 U.S. State Department Spokesperson Ned Price stated that U.S. supports efforts to reduce tensions in the Eastern Mediterranean, including continuing talks between Turkey and Greece.
In his daily press briefing, Price answered a journalist's question about the impact of the renewal of the defense cooperation agreement between the U.S. and Greece on Washington's policy in the Eastern Mediterranean and Turkish-American relations.

Spokesperson Ned Price said, "We support the efforts to reduce tensions in the Eastern Mediterranean, including the continuation of exploration talks between Greece and Turkey."

Price said, "As a matter of principle, we encourage all countries to resolve maritime border issues through peace and dialogue according to international laws. As you know, the U.S. does not take a stand on how other countries should find a solution to their maritime border disputes."

During the telephone briefing, another journalist asked about President Recep Tayyip Erdogan's statements that signal an operation in Syria. The same issue was raised during the department's briefing yesterday; Ned Price replied similarly as well today.

"We condemn the cross-border attack against our NATO ally Turkey; we express our condolences to the families of the Turkish national police officers who have lost their lives in Syria. This, from our perspective, has been another important occasion as we underline the importance of maintaining cease-fire lines and halting cross-border attacks," said Price and he stated that all parties must maintain and respect cease-fire zones to enhance stability in Syria, and to work towards a political solution for the conflict.


Secretary Blinken's Support Letter to Greek Prime Minister 
Secretary Antony Blinken sent a letter to Greek Prime Minister Kyriakos Mitsotakis after signing the 3rd. US-Greece Strategic Dialogue and 2nd. bilateral Mutual Defense Cooperation Agreement (MDCA).Secretary Blinken highlighted that US "remains committed to supporting Greece's prosperity, security and democracy."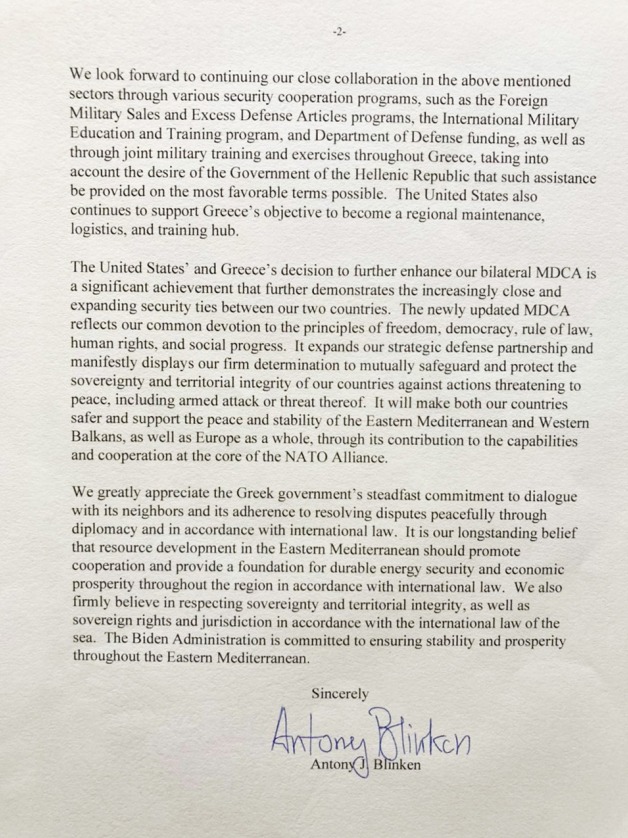 Last modified onSunday, 17 October 2021 07:32