U.S. Returns to U.N. Human Rights Council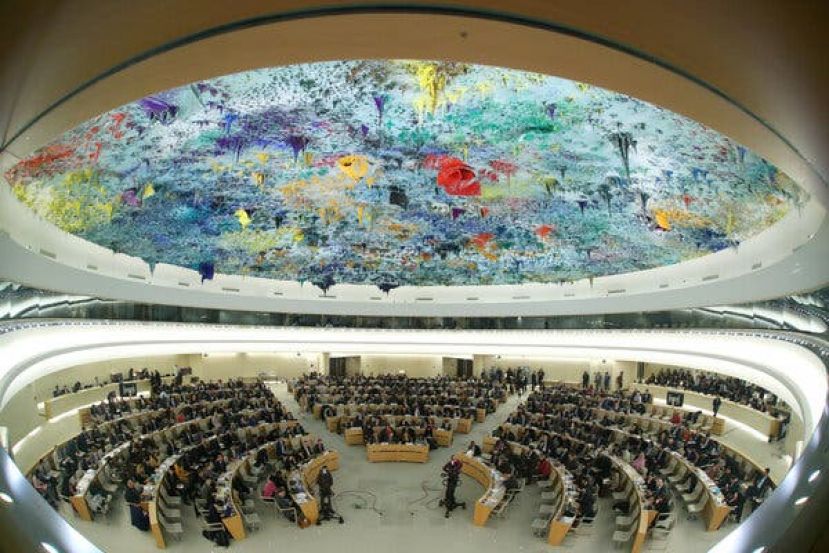 The United States  regained a seat on the UN Human Rights Council, which President Trump  abandoned in 2018 because of what it called the body's hypocrisy and anti-Israel prejudice.

U.N. General Assembly voted on the participation of 18 new members to the 47 member Human Rights Council. The U.S. was one of the countries that needed an absolute majority vote to win a seat on the council. As no country encountered competition within its regional group, there were no barriers to candidates joining the council. The United States received the votes of 168 member countries in the secret ballot held in the 193-member General Assembly, and it will begin its 3-year membership on the 1st of January.

The U.N. Human Rights Council members are selected according to geographical regions within the scope of the principle of equal representation. Members cannot serve in the council for more than two consecutive terms. The General Assembly selected Kazakhstan, Gambia, Benin, Qatar, United Arab Emirates, Malaysia, Paraguay, Honduras, Luxembourg, Finland, Montenegro, and Lithuania as new members to the council voting that took place today. Cameroon, Eritrea, Somalia, India and Argentina were re-elected to the council. The U.S. was the second country with the lowest votes, after Eritrea, which received 144 votes.

Stating that "the lack of competition in this year's Human Rights Council vote is a mockery of the concept of 'elections','', U.N. Director of Human Rights Monitoring, Louis Charbonneau asserted that "the election to the council of countries with serious human rights violations, such as Cameroon, Eritrea, and the United Arab Emirates, sends a very negative message that U.N. member states are not taking the protection of human rights seriously, which is the council's main mission."

U.S. Permanent Representative to the UN Linda Thomas-Greenfield stated that Washington would primarily focus on "what can be achieved for countries with urgent needs such as Afghanistan, Burma, China, Ethiopia, Syria, and Yemen."

In his statement, Ambassador Thomas-Greenfield said, "Our goals are clear; to stand with those who defend human rights, to oppose human rights violations."
Last modified onMonday, 18 October 2021 09:49