First Democracy Summit at White House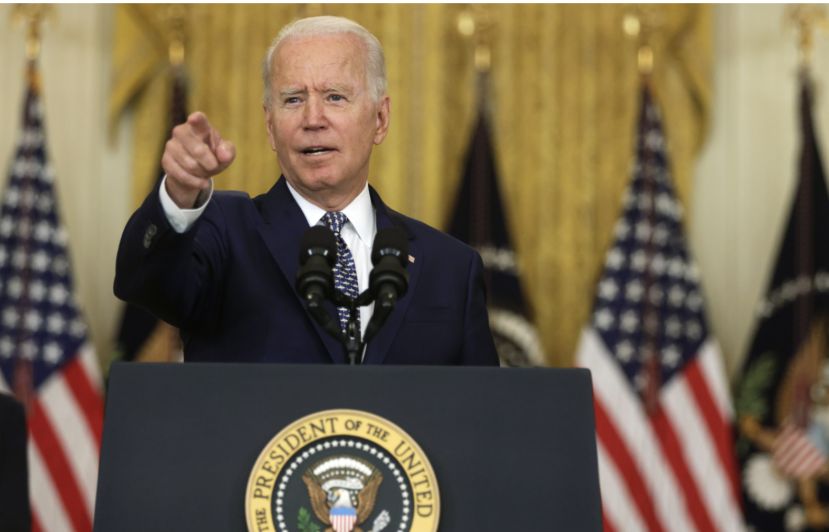 President Biden will be hosting the virtual Summit for Democracy between December 9-10, but Turkey is not invited.
The US Secretary of State Anthony Blinken interviewed Efi Koutsokosta from Euronews while on tour in Sweden's capital Stockholm. When Koutsokosta reminded him that two NATO allies - Turkey and Hungary - will not join the summit, he stated that the Summit for Democracy was about renewing and reinvigorating democracies that are threatened from within or without.
Secretary Blinken emphasized that they were bringing countries together virtually to renew democracy at home and take concrete measures to achieve that goal. He stated that "but [we are] also looking at how we can be more supportive of democracies that are under challenge around the world.
"What we are seeing right now, unfortunately, is something of a democratic recession. There's been backsliding on democracy worldwide, including in Europe, over the last decade. And as a result, one of the profound challenges and conflicts of our time is that between autocracies and democracies, and democracies need to demonstrate that they can deliver and produce real results for their people. That's what this summit is all about."
In response to the question, "Is Turkish-American relations still at an all-time low? Has anything changed?" Secretary Blinken said, "We have a significant relationship with Turkey, and it's a NATO Ally. And it's not a secret that we also have differences, but we're working through those differences. We're also working to deepen cooperation in many areas."
Secretary Blinken reminded that he recently met with Minister of Foreign Affairs Mevlut Çavuşoğlu and said, "President Biden met with President Erdoğan some weeks ago. We are committed to working through the differences that we have and working to strengthen the alliance that we have as members of NATO."
Details of the Democracy Summit!
The Democracy summit will focus on challenges and opportunities facing democracies and will provide a platform for leaders to announce both individual and collective commitments, reforms, and initiatives to defend democracy and human rights at home and abroad. 
For the U.S., , the summit will offer an opportunity to listen, learn, and engage with a diverse range of actors whose support and commitment is critical for global democratic renewal. It will also showcase one of democracy's unique strengths: the ability to acknowledge its imperfections and confront them openly and transparently, so that we may, as the U.S. Constitution puts it, "form a more perfect union." In advance of the first summit, we are consulting with experts from government, multilateral organizations, philanthropies, civil society, and the private sector to solicit bold, practicable ideas around 3 key themes: 
-Defending against authoritarianism 
-Addressing and fighting corruption 
-Promoting respect for human rights
Participant List:
https://www.state.gov/participant-list-the-summit-for-democracy/
Last modified onWednesday, 08 December 2021 07:15