President Biden To Make An Announcement On Omicron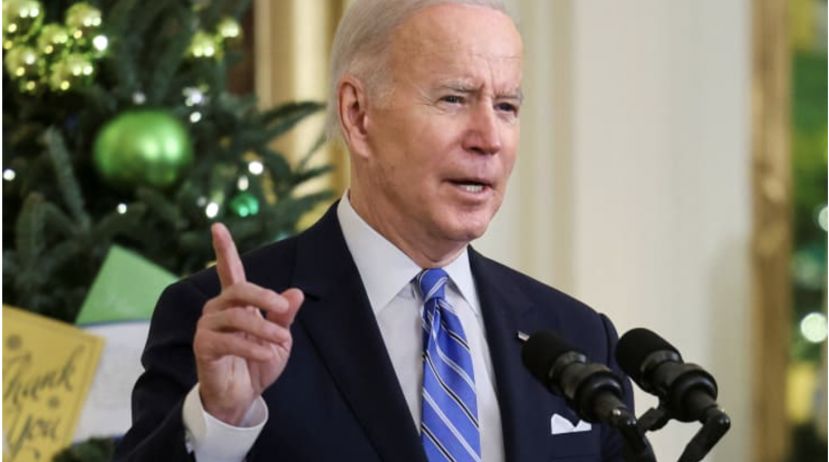 Ali Cinar-White House : It was reported that President Joe Biden will deliver a speech tomorrow to address the omicron variant and unveil new steps his administration is taking to help communities and businesses  in need of assistance.
President Biden is expected to go beyond his already unveiled winter plan and 2022 with additional measures in his speech. According to a White House official,President Biden will issue a stark warning of what the winter will look like for Americans that choose to remain unvaccinated.
Biden's speech took place during a time where an increase in COVID-19 cases were seen, and health authorities once again advised the public to get vaccinated.The White House officials state that the Administration is prepared to face the surge in cases, and President Biden wants to explain how his team plans to tackle this challenge.
President Biden has been receiving additional Covid briefings from his Covid-19 task force. It was reported that he had told his team the message to the American public must be direct because the Omicron variant is more transmissible and expected to spread more quickly.
Number of cases on rising throughout the country
Having had high cases at the beginning of the pandemic, New York sees the number of cases increase again. The state has been witnessing record daily highs in cases recently, and the state reported more than 21,000 cases last Thursday. While some of the plays in the city are canceled due to cases seen among actors, tourists delay their city break plans.New York reports the highest case numbers in the last 24 hours since the beginning of the pandemic due to the Omicron variant. Governor of New York Kathy Hochul announced that they recorded 21 thousand and 27 cases in the last 24 hours and that this figure was the highest case count since the beginning of the pandemic. A total of 59,000 people died due to the pandemic in New York, which reported a record 19,942 cases 11 months ago.
New York State was leading in case of numbers last week, with Ohio and Illinois following suit. Daily case numbers are on the rise in half of the states in the country. This includes Washington, DC.
The 6th US Federal Court of Appeals reinstated President Joe Biden's mandate for making weekly tests and masks compulsory for the unvaccinated employees of big corporations.
Last modified onMonday, 20 December 2021 14:04