President Biden warns Chinese Leader against helping Russia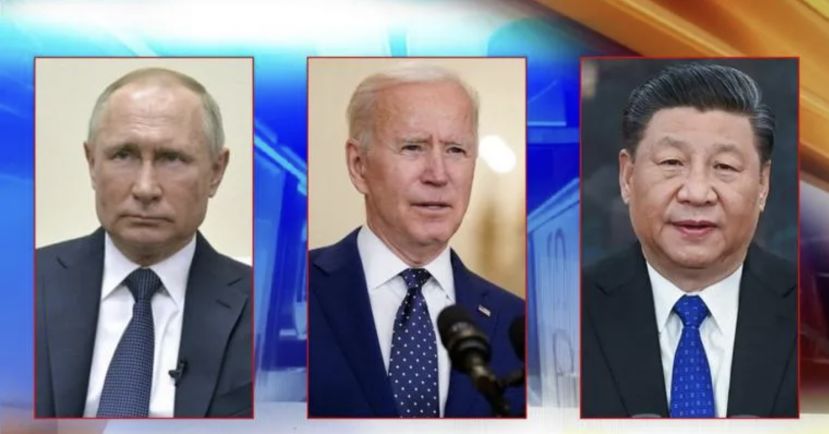 U.S. President Joe Biden and Chinese President Xi Jinping have spoken to each other for the first time regarding the situation in Ukraine.
Following the discussion, Chinese state television stated that Chinese President Xi had said that the war would not benefit anyone and that Washington and Beijing needed to do their part for world peace. During the discussion, which lasted one hour and 50 minutes, Chinese President Xi told President Biden that known people from the U.S. had certainly sent very inappropriate messages to Taiwan demanding its independence and that this was very dangerous.
On the other hand, a statement made by the White House expressed that President Biden had stated, "There will be consequences if China provides financial support to Russia while this country is continuing its relentless attacks on the cities and civilians of Ukraine." It was further explained that President Biden had told Chinese President  Xi that the U.S. stance on Taiwan had not changed and the U.S. was currently in favor of the status quo continuing and that they would not support anyone who was against this. In addition, Taiwan's Foreign Ministry, in its statement, thanked Biden for his support for protecting the status quo of the Taiwan strait and maintaining the security of Taiwan.
Beijing commented on Xi's warning that sanctions only cause the suffering of common citizens.
U.S. Secretary of State Antony Blinken stated that the news that China is considering providing aid to Russia directly in the form of military equipment is alarming.
"I agree that war crimes have been committed in Ukraine."
Secretary of State Blinken said that he agreed with President Biden's statement that war crimes were being committed in Ukraine.
Secretary Blinken said, "Personally, I agree that targeting civilians is a war crime. After all the destruction over the past three weeks, I find it difficult to conclude that the Russians are doing otherwise."
Having expressed that American experts are in the process of documenting and evaluating evidence of possible war crimes being committed in Ukraine, Blinken said, "Intentionally targeting civilians is a war crime."
The U.S. Secretary of State also said, "We believe Moscow may be setting the stage to use chemical weapons and then falsely blame Ukraine in order to justify escalating its attacks on the Ukrainian people." He also said that it is likely that Russia is planning to systematically kidnap local officials in Ukraine and replace them with puppets, a tactic that may have already been staged.
Secretary Blinken also said Russian journalists for the state media are resigning from their jobs, as "they can't stomach parroting Putin's lies anymore."
Blinken added that the most recent remarks from the President of Russia, Vladimir Putin, signal that he is moving in the opposite direction from diplomacy. Antony Blinken said, "I haven't seen any tangible efforts from the Russian side to end this war with diplomacy."
Last modified onMonday, 21 March 2022 09:04