New York City Mayor Adams Hosts Iftar Dinner with Turkish Dishes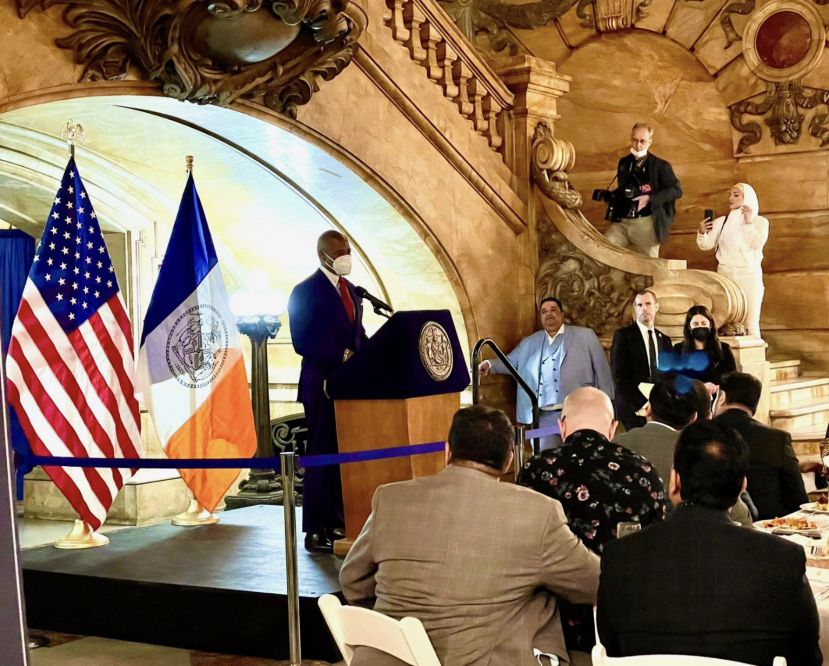 New York City Mayor Eric Adams hosted an Iftar Dinner for members of the Muslim community of New York City - which constitutes the majority of Muslims living in the US. Meat-free Turkish dishes were served during the reception. 
This was the first reception of New York's ambitious new Mayor Adams since recovering from COVID-19, and he hosted an Iftar Dinner for Muslims living in and around New York.
The Iftar dinner reception has been held at the Mayor's residence Gracia Mansion up until now. For the first time, this dinner took place in one of the historical landmarks of the US, the "Surrogate's Court." The "Beaux-Arts" style building was designed to be fireproof to provide maximum protection for the paper records of the city. The steel-framed structure has a granite exterior, and it is made up of seven floors with exquisite marble interiors.
Meanwhile, Adams - who was elected by a significant margin with support from the Muslim and Jewish communities and has worked tirelessly since the day he was elected - is expected to announce his bid for the 2024 candidacy in case President Joe Biden doesn't run a second time. 
Around 300 members of the Muslim community and consuls general of Muslim-majority countries attended the dinner, which took place for the 14th time. Numerous female leaders of the Muslim community were also in attendance.
Last modified onMonday, 02 May 2022 08:25