Pentagon Spokesperson Kirby: "We are very concerned."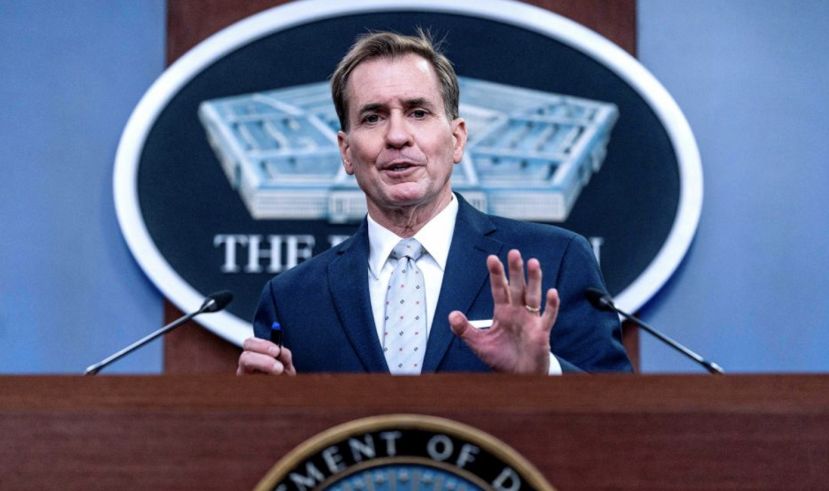 Following the Turkish possible military operation in northeastern Syria, Pentagon Press Secretary John Kirby says: "We are very concerned. We are in contact with SDF forces. This operation will have a negative impact on many issues".

After Turkey announced its 'intention to launch a new military operation in northern Syria', Pentagon Press Secretary John Kirby shared Pentagon's concerns with the media members at the Press Briefing.

Pentagon Press Secretary Kirby stated that they are in daily contact with their 'SDF partners', the Syrian affiliate of the PKK terrorist organization and that the Turkish operation in northeast Syria will harm the safety of civilians, humanitarian assistance, and the continuation of operations against ISIS, which could draw the SDF of the region.

Pentagon Spokesperson Kirby, commenting on Turkey as a NATO ally and a valued partner, stated they echoed and supported the concerns of the State Department, though.

Kirby said he knew of no communications between the US Department of Defense and the Turkish Ministry of Defense at the senior level. However, if there has been a diplomatic discussion with the Ministry of Foreign Affairs, the questions should be referred to the Department of State.

Pentagon Press Secretary Kirby noted he could not confirm the reports about the new ISIS leader, Al-Quraishi, being detained in Turkey and said: "We've been looking at this all day."

TURKEY HINTS AT A MILITARY OPERATION

Chaired by President Recep Tayyip Erdogan, the Turkish National Security Council (MGK) states: "Operations at our southern border are for national security concerns. Operations against terrorist organizations will continue."

United States recognizes PKK as a terrorist organization; however, the US does not recognize YPG-SDG groups as terrorist organizations.
Last modified onMonday, 30 May 2022 09:39