Secretary Blinken on Latin America Tour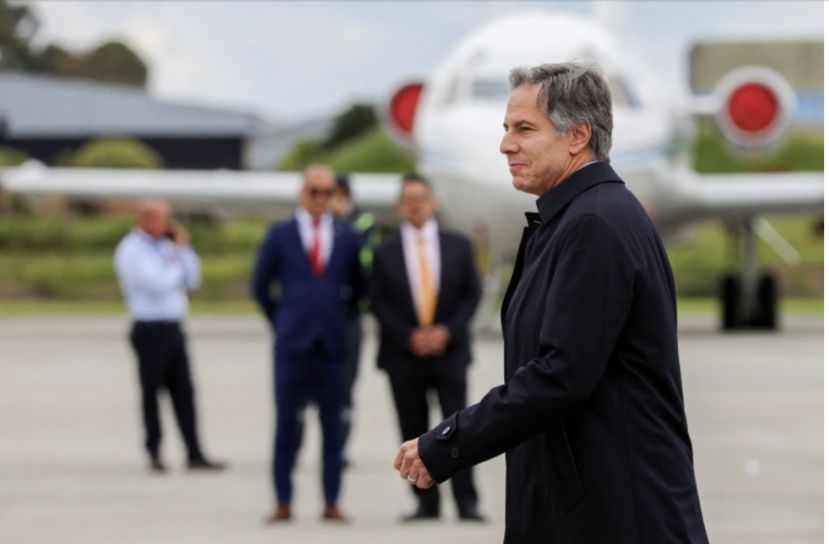 The U.S. Secretary of State Antony Blinken begins a tour of Latin American countries, including Columbia, Chile, and Peru. U.S. secretary will meet these three countries' recently elected leftist leaders.
Secretary Blinken will reassert the USA's commitments to the region during his Latin America trip.
During his trip, Blinken will also attend a ministerial summit and hold talks on matters like migration, drug trafficking, post-pandemic recovery, climate change, and Venezuela.It is reported that the USA wants to show its southern neighbors with this trip that they remain a policy priority despite other geo-political issues such as Russia's invasion of Ukraine or China's threat to Taiwan.
U.S. considers it important to have a positive relationship with Latin America's newly elected left-wing leaders.
Under Secretary of the U.S. Department of State Brian Nichols states that they do not evaluate countries based on their political images but rather on democracy, the rule of law, and human rights.
Secretary Blinken's other objective with this trip is to solidify America's regional partnership despite China's increasing demands.
Bogota's policy for Venezuela and the war on drugs are expected to be the talking points of Blinken's visit to Colombia, his first stop on this trip.
Blinken will visit Chile following Colombia. Chile's new president, Gabriel Boric, had previously criticized President Joe Biden for excluding Cuba, Venezuela, and Nicaragua from the Summit of the Americas.
The last stop for Blinken in Latin America will be Peru. The Minister of Peru's Foreign Affairs states they will discuss the democratic regime, the fight against drug smuggling, and immigration issues.
Last modified onThursday, 06 October 2022 19:49