Police Officer, First Responder's Favorite Watchmaker 
Featured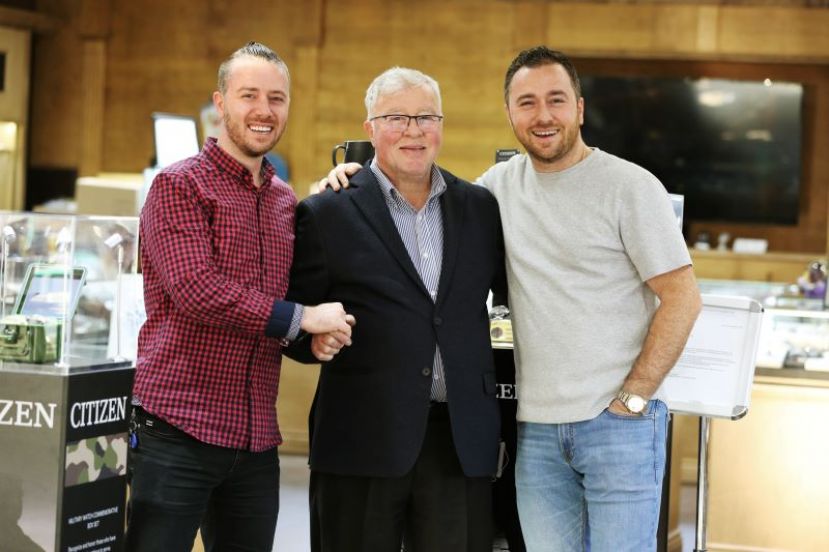 Photo by Koray Kasap
Sait Dar with his sons Adam and Elijah at Eli Adams Jeweler in Rochelle Park, NJ.
Next to the Harley Davidson store in Rochelle Park, New Jersey, there is a watch and jewelry store where you can always see police cars in front of it. You can't help but ask, "Did something happen?" Local town polices, State polices, sheriff, first responders' vehicles enter and the other leaves. In fact, there is no crime situation. Eli Adams Jewelers, the watch and jewelry shop run by Sait Dar and his sons Erol (Adam) and İlyas (Elijah), is the store that sells the most watches to the police in the U.S.  
So why do the polices choose to buy watches from Eli Adams? Eli Adams is the sales representative of eight different watch brands, including Citizen, Seiko, Movado, Invicta. In cooperation with Citizen, the watches produced for the police are made personal by engraving. In addition, special cards, badges and coins issued by police departments are made by Eli Adams. Eli Adams sells more than 20,000 Citizen watches a year, even more than Macys, one of America's largest department store chains. In addition to the police departments of many counties of New Jersey, Eli Adams has agreements with many institutions such as the Los Angeles Police Department, the Port Authority, which operates the ports and airports, bridges of New York and New Jersey, meets the needs of all the police officers working within these institutions. The special watch he developed with Citizen is sold to more than 700 institutions.  
When Sait Dar and his sons, Adam and Elijah, bought the three-story office building in Rochelle Park, NJ in 2009 for investment purposes, there were no jewelry store in the neighborhood. Nor was the building allowed to be used as a retail store. No one has been able to obtain this permit for 80 years. It was effective that the jewelry shop and the environment would change the customer identity. Adam managed to get permission from the municipality. The owner of the gas station opposite the coincidence turned out to be his childhood friend Sevan from Kınalı Ada, İstanbul. 
SELLING WATCHES SINCE 2011
Adam had been selling watches to jewelers both wholesale and through eBay from the basement of their home in Paramus since 2007. He exported watches to dozens of different countries, including a country called New Caledonia. He needed more watches. Since he worked in the basement, he had a hard time convincing watch brand. He thought, "If I have a store, I'll organize my online business, even if I don't have daily customer traffic." His father did not agree to Adam opening a retail store. There was no pedestrian traffic on the street. It was not on one of the main roads. Many jewelry stores operated on Route 4 and Route 17 a few miles away, but there were no jewelry stores in Rochelle Park. His father Sait, "Go get another functioning shop. I'll pay for it. I don't want you to fail here and be sad," he insisted. Adam opened Eli Adams Jewelers on January 1, 2010 on the condition that he pay his rent by relying on his online sales force. For the first six months, only a few customers came to the shop. "My father was right; shouldn't I have opened the shop?" he thought.  
The sales jump in the store came as he began to strengthen the relationship with local police departments. He started selling special watches, cards, coins to the police departments. He made an exclusive deal with Citizen and had them produce the First Responder series of watches. Adam and Elijah brothers had the opportunity to make special agreements that Citizen has not made with any of its dealers worldwide.  
Eli Adams sponsors nearly 40 events a year. It supports the charity nights organized by the police organizations. Adam says he has great respect for the work the police do. "People who put their lives on the line for someone else's safety. The work they do is a great sacrifice. As a business, we try to support them in all kinds of activities."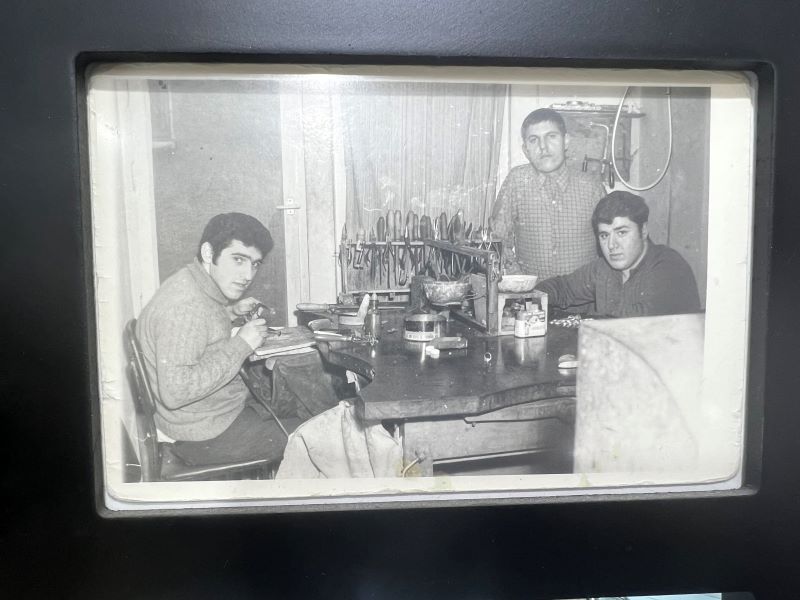 (Sait Dar when he was working at his workshop in the Nur-i Osmaniye jewelers' bazaar in 1960's.)
40-YEAR PARTNERSHIP
Born in 1951, Sait Dar's father was engaged in the fabric business in Midyat district of Mardin. The family immigrated to İstanbul in 1964. When Sait Dar came to Istanbul, he worked in the jewelry workshop in the Nur-i Osmaniye jewelers' bazaar for 5 years. He opened his own workshop.   
 
Unlike all Syriac acquaintances, Sait Dar opened a jewelry store called Lulu in December 1969 in Nişantaşı, another popular district of İstanbul, instead of the Grand Bazaar. "I hated the Grand Bazaar. I am a very good modelist. When I was producing in the workshop, I was practically begging to get the money for the goods I sold. This created an antipathy in me towards the Grand Bazaar. I opened my shop in Nişantaşı." He worked with his brother in the 3x4 meter shop until 2001. His father passed away in 1990 at the age of 71. He continued his fabric business until 1985. Two girls and two brothers in the family living in Osmanbey, İstanbul were all in the jewelry business. His sister also became a famous jeweler in Canada.  
MOVING TO THE U.S.
One day, when his son Adam was a sophomore at Işık University, İstanbul his father got invited to school by Adam's professor. The professor offered a proposal that would change the course of the Dar family's life: "Adam is a very active student. I don't want him to stay here, he should continue his education abroad. I'll help." Adam was studying computer science and business administration together.  The father decided to end his 40-year partnership with his brother and come to the U.S. for the education of his children. Adam received his student visa. The family came to join Sait Dar's nephew, owner of the Gabriel & Co brand, who lives in New Jersey. They rented a house in Cliffside Park. On the one hand, he worked at Gabriel & Co in Manhattan for 9 months in order not to be idle while constantly looking for work. After coming to the U.S. after 40 years of intensive work, he was unemployed for 2.5 years.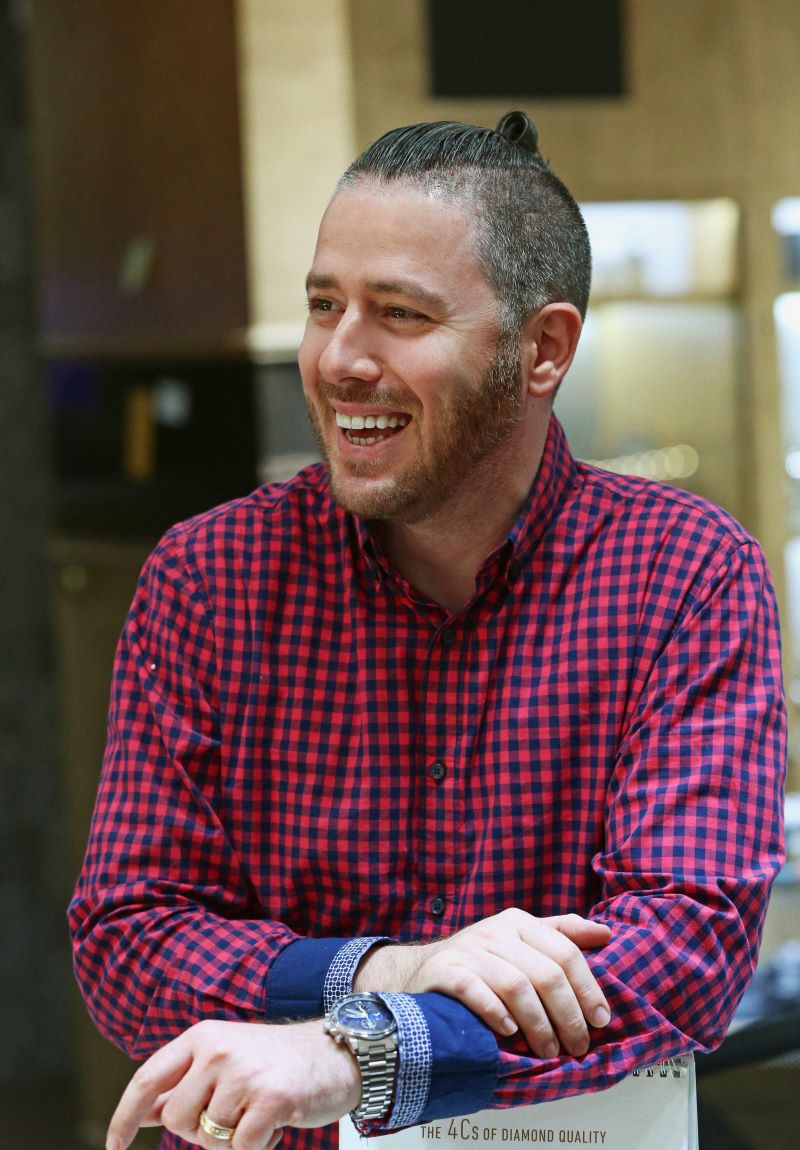 (Erol Dar. Dar family opened the store in 2010. Photo by Koray Kasap) Sait was touring the Jersey Garden Mall, in Elizabeth, New Jersey with a friend in April 2004 when they saw someone his friend knew putting the chain jewelry store up for sale. They negotiated on foot. With the support of his friend of $ 10,000, they took over the shop for a total of $ 50,000. He didn't want to buy the watches sold in the shop because he had never sold watches before, but he bought them as the seller persistence. He named the shop Oscar. Adam worked with his father and brother at the Oscars until 2008. Then he fully concentrated on his own online watch sales business.  
The father and Elijah handed over the Oscars in 2015. Adam says, "When we came to 2014, customers were now queuing at the door. I couldn't keep up with it. I talked to my father and brother. Oscar's rent was $10,000. We were trying to do business by fighting many bans like a military camp in the mall. We handed over the Oscars, and that's where they started."  
 
Eli Adams also started TV and billboard commercials in 2014. Its recognition increased throughout the State. "The basis of our success is not that we are off-road or that we are a shop alone. It's more about getting into the community and getting them to promote our products and services," Adam says.    
Media
Sait Dar
TurkofAmerica
Last modified onMonday, 30 January 2023 01:41