President Biden's Accomplishments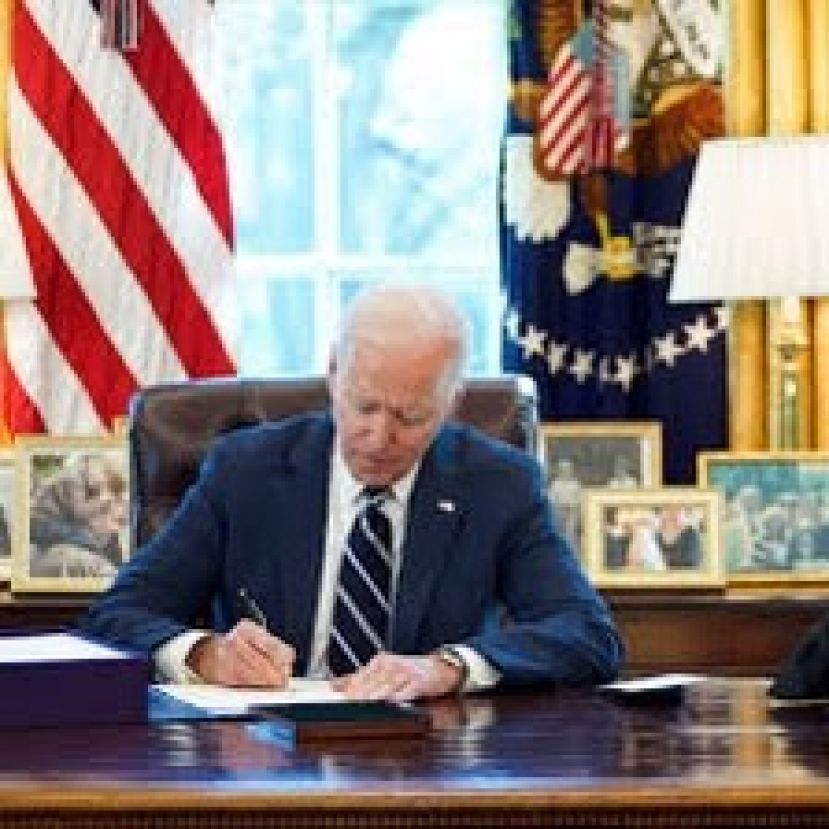 According to the Real Clear Politics polling averages, 43% of Americans approve of President Biden's job. President Biden had a good year in 2022; however, he will face a new reality next month when Republicans take over the House majority.
President Biden recently tweeted, saying, "Millions of new jobs.More access to affordable health care. Historic investments in climate, infrastructure, veterans' benefits, and gun reform. I'm proud of what we've delivered for the American people this year." 
President Biden turned in the best mid-term performance of any president since John F. Kennedy. (except for George W Bush after the 9/11 attack)
Here are some of President Biden's Accomplishments
-Inflation Reduction Act
-Bipartisan Infrastructure bill
-American Rescue Plan
-Respect for Marriage Act
-Chips and Science Act
-Bipartisan Safer Communities act
-Tackling inflation and lowering costs, especially gas prices, have been down by 1.35/gallon since June, and inflation is moderating.
President Biden is overseeing a historic manufacturing boom in the United States – with more than 750,000 manufacturing jobs having been created since he took office.
He had solid results in Foreign Policy
-He sends B-52 to Australia to counter China. 
-He launched a full-court press against China's domestic semiconductor industry. He signed the most bipartisan gun legislation in decades.
-He secured the extradition of the terrorist charged with the bombing of Pan AM flight 103, which killed 193 Americans.
-He kept Irans IRGC on the U.S. list of foreign terror organizations 
-He won support from Finland and Sweden to join NATO
-He declared the U.S. would defend Taiwan
-He killed Al Qaeda Leader Al Zawarihi
-He provided Full Support to Ukraine. 
President Biden's meeting with Ukrainian President Zelensky was a huge success. President Biden gave a security guarantee to Zelensky to come to Washington, DC; having Zelensky at the White House for over three hours and organizing a joint conference was a solid message to Putin. 
Current Polls (Real Clear Politics)
Biden's average approval rate, in general, is 41.4 % approve,%52.2 disapprove. 
Biden's average approval rate on the economy is 39.3% approve, and 57% disapprove.
Biden's average approval rate on foreign policy is 41.5% approve,51.5% disapprove.
Biden's average approval rate on immigration is 36.8% approve,58.4% disapprove
2024 Presidential Election
Democratic Party is awaiting a formal announcement from President Biden about whether he is running for re-election in 2024 as President Biden is weighing a final decision on whether to run for a second term. Close Friends of President Biden indicates that he is getting ready to run. President Biden said on 60 minutes, "Look, my intention, as I said, to begin with, is that I would run again. But it's just an intention. But is it a firm decision that I run again? That remains to be seen". President Biden said in November that he intends to run for re-election and would likely make a final decision by early next year after declaring the results of Tuesday's midterm elections good for democracy.
Last modified onThursday, 29 December 2022 22:37