Looting hit a Turkish-owned pharmacy store in the U.S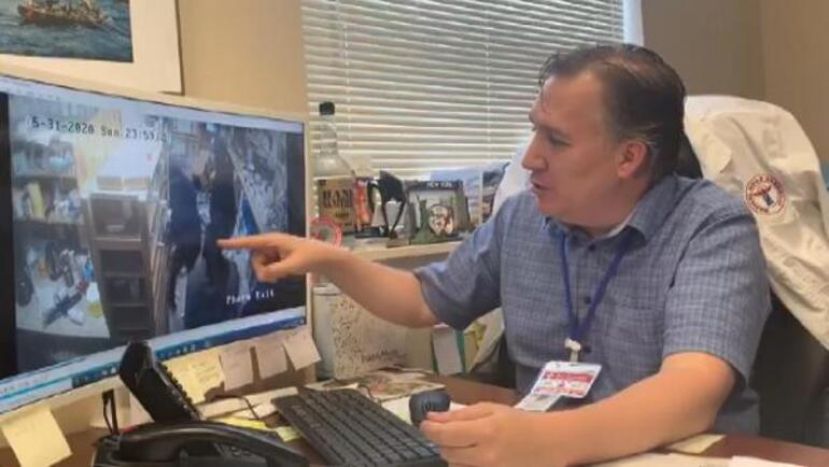 The protests that were sparked by the death of African American George Floyd at the hand of the Police continue to flare across the USA. The damage in businesses looted by the protesters in the demonstrations that spread to many states is remarkable. The pharmacy store owned by Mehmed Bülend Uğur, the President  of the Turkish American Pharmacists Association (TAEB), got its share from the attacks of the protesters in New Jersey hit by the protests.  Even prescription drugs in the pharmacy were stolen by the protesters who had been looting all over the city.

ALL OF THE PRESCRIPTION DRUGS WERE STOLEN


Mehmed Bülent Uğur, President of the Turkish-American Pharmacists Association (TAEB),spoke with Ali Cinar from Turk of America  shared all details about the incident in his pharmacy. Ugur said, "Yesterday evening, unfortunately, they broke into our pharmacy in groups of 5 to 10 people within minutes of each other. As you can see in the videos, they scattered when the Police arrived. But they stole the money in the cash register and even the prescription drugs of our patients. They stole the prescription drugs that were supposed to be delivered to the patients today. These individuals are not from Trenton; they have come here from another town. Four of them have been apprehended by the Police."
SOME OF THE LOOTERS WERE APPREHENDED
Ugur, a graduate of the Istanbul University, Faculty of Pharmacy and a pharmacist in the city of Trenton, NJ for the last 15 years stated; "It is very wrong for the Police to kill someone through brutality, but the response in the form of looting is not the right way. Furthermore, they all know about drugs. While some of them took what they could, others knew exactly which drugs they were going for. And they all scattered when the Police arrived. The weird thing is, our alarm did not go off. We have a deafening alarm system. We got a call from our warehouse, and they warned us, "In case of another attack which is expected in the next 48 hours, take necessary measures!"
Last modified onSunday, 07 June 2020 21:24