The 50 Most Influential Turkish-Americans In the U.S.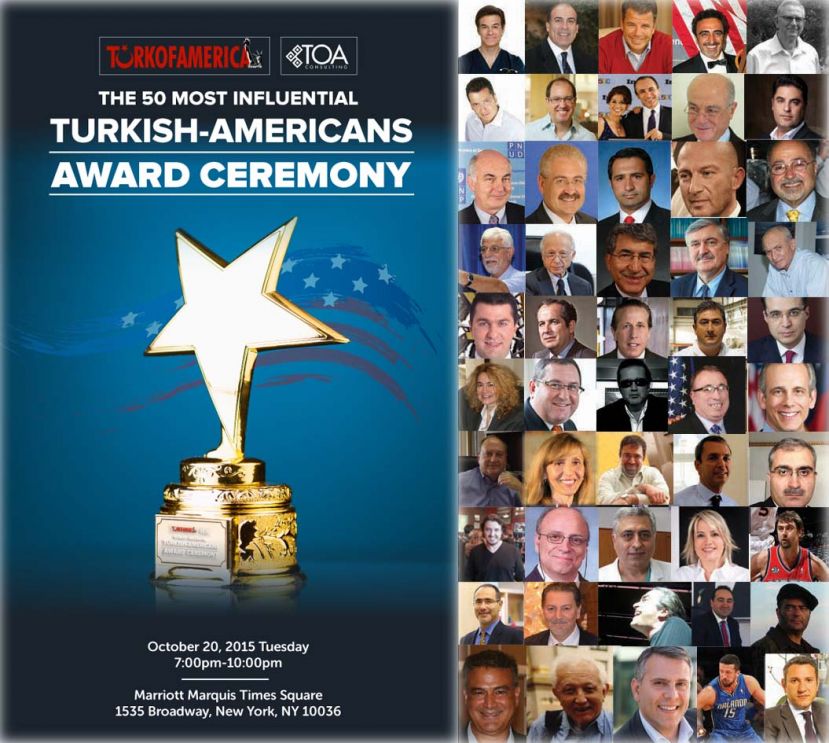 Turk of America Magazine has selected the 50 Most Influentials Turkish Americans first time ever. The list is distinctive in that it identifies Turkish Americans who are innovative, courageous, and successful in their fields. The list highlights Turkish American entrepreneurs, corporate executives, social entrepreneurs, political and civil leaders.
Turk of America, first and only Turkish American business magazine in English has published since 2002, advising committee has selected the list from a preliminary group of over 250 candidates from across the US. The magazine selected the 50 most influential Turkish Americans from 18 different states and eight categories or power bases: business, media, academic, sports, nonprofits and NGOs, politics and technology.

Dr Mehmet Oz ranked #1. Muhtar Kent, CEO of Cola Cola and Hikmet Ersek, CEO of Western Union, followed him. Hamdi Ulukaya, Chobani's founder ranked #4 place.

Cemil Ozyurt, Editor-in-Chief of Turk of America, says Turkish voices are heard in the community and the magazine just want to show how they have succeeded. "In addition to having a Turkish heritage, the influential people have Armenian, Assyrian, Kurdish, Jewish, Bosnian, Cypriot, and Arabian heritages as well," he adds.