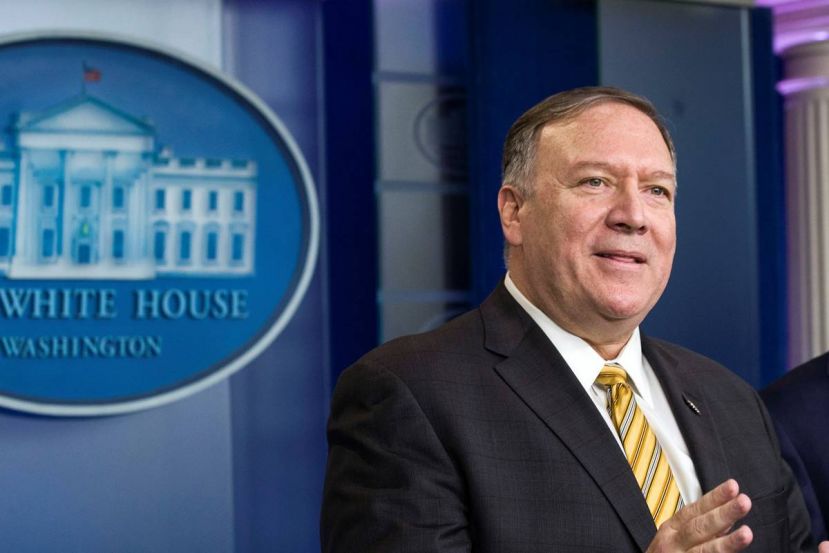 U.S. Secretary of State Mike Pompeo has criticized the Chinese administration for failing to provide timely information about the new type of COVID-19 outbreak, saying the time would come when those responsible would be held to account.
Secretary Pompeo, in a statement to the German newspaper Bild, said, "The time will come for those responsible for paying the price," in response to the question of whether China would be responsible for the global damage caused by the coronavirus. He said, "I'm certain that will happen. For now, we have to focus on our present duties to reignite the American and later the global economy in a systematic manner. However, the time for making accusations will come."
"Regrettable"
Secretary Pompeo said that the COVID-19 virus, which was first seen in the Chinese city of Wuhan, had not been identified fast enough and added, "The Chinese Government, the Chinese Communist Party did not provide this information in a timely manner. This is extremely regrettable." 
"It will be very costly."
Secretary Pompeo, who underlined that much discussion was needed on China's responsibility for the coronavirus crisis on a global scale, said, "It is crucial to understand how the virus originated and where it originated from. We've seen the reports on the wildlife markets in China, providing details as to exactly where the virus originated from. The global economy had to be shut down. The shutting down of the economies is tragic and will be very costly. We need to make sure that no country will ever cause anything like this again."
Secretary Pompeo also said, "There is one thing we know, and that is that the virus originated in Wuhan. And we know that the Wuhan Institute of Virology is just a few miles from the wildlife market. There are a lot of things that we need to find out. The U.S. government is working hard to understand what happened."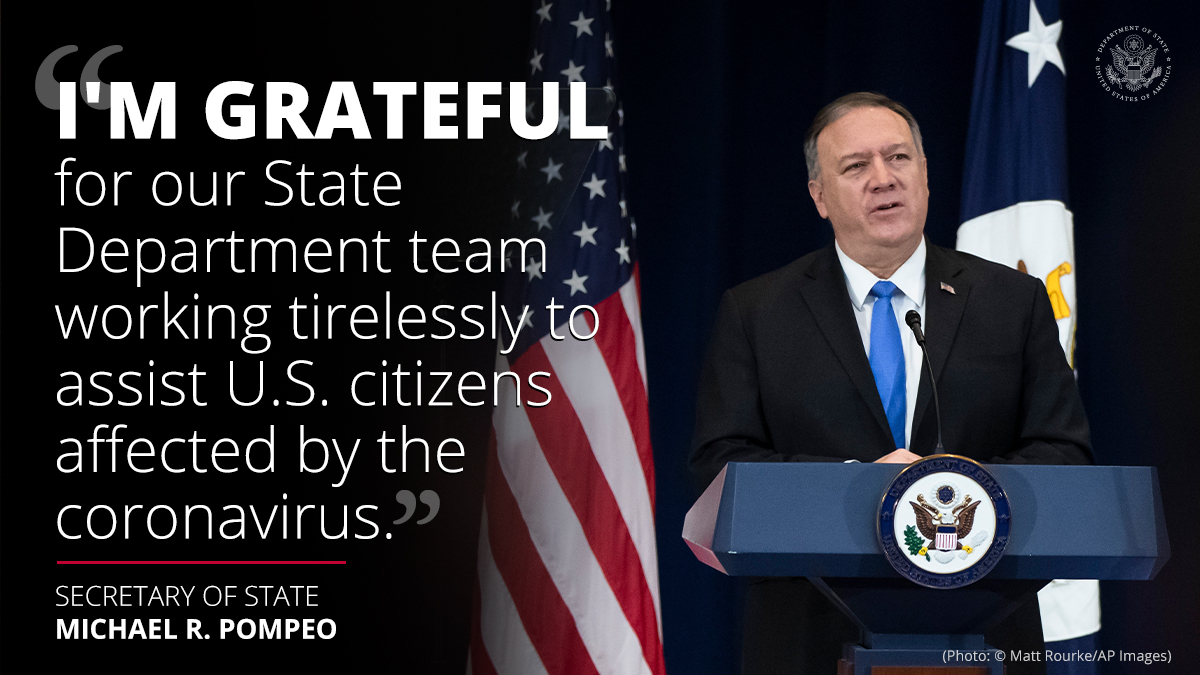 67,000 Americans Ferried Back to the States
 Secretary Pompeo said, "Our historic effort to repatriate Americans amid COVID19 reflects the dedication of an elite team that executes its goals with speed, brains, and heart. We've helped 60,000+ Americans and counting. We've sworn to serve them. That's what we'll continue to do."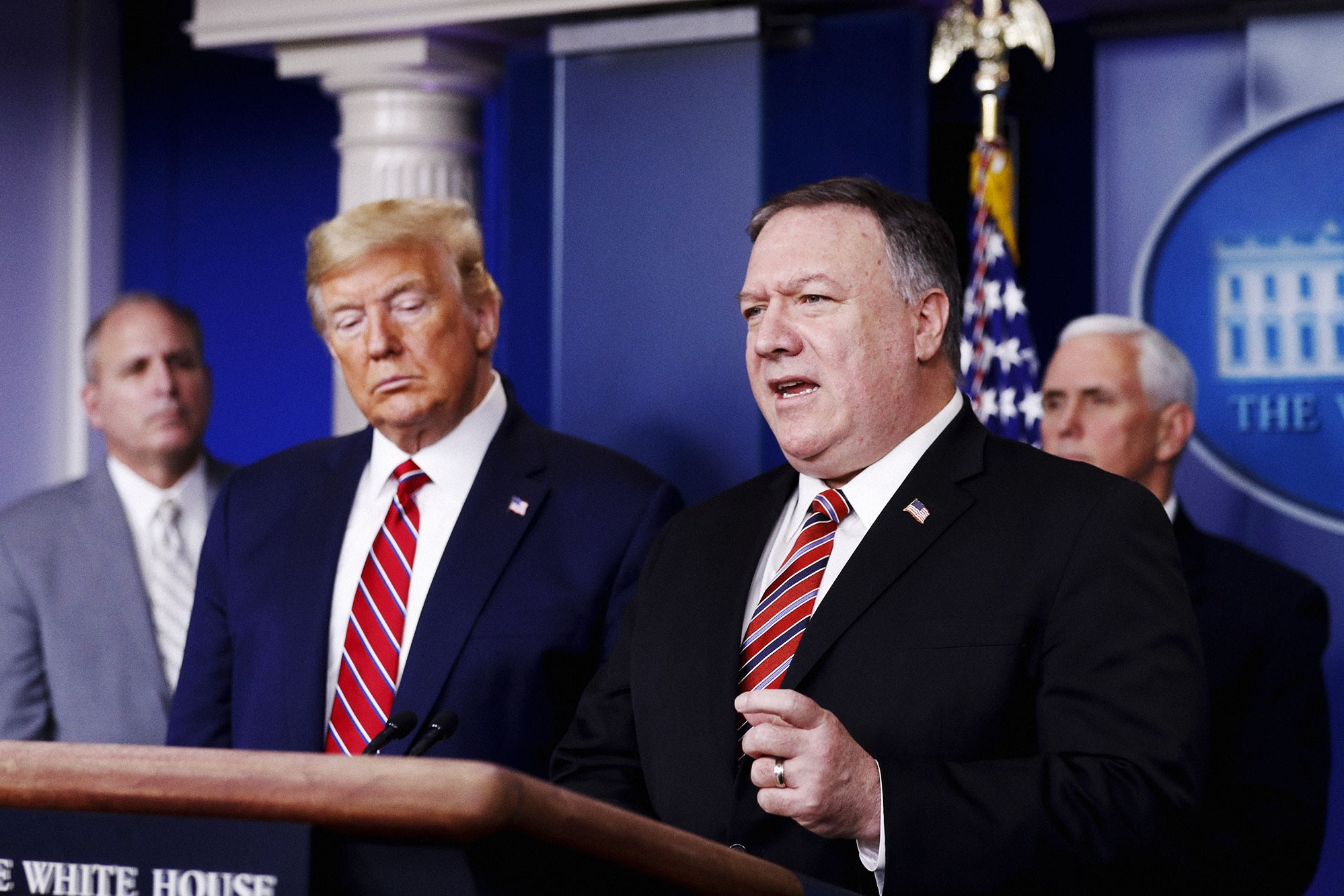 President Trump on China
President Trump stated at his press briefing: "We don't have the most in the world's deaths. The most in the world has to be China. It's a massive country. It's gone through a tremendous problem with this. A tremendous problem. And they must have the most. They're doubling up on the numbers. And that's only in Wuhan; they're not talking about outside of Wuhan."
President Trump also said a lot of people are looking into the origin of coronavirus. "They talk about a certain kind of bat, but that bat wasn't in that area. If you can believe this, that's what they're down to now, are bats. But that bat is not in that area. That bat wasn't sold at that wet zone. It wasn't sold there. That bat is 40 miles away. So a lot of strange things are happening, but there is a lot of investigation going on and we're going to find out," President Trump said.