The July 15 Coup Attempt in Turkey: One Year On
Featured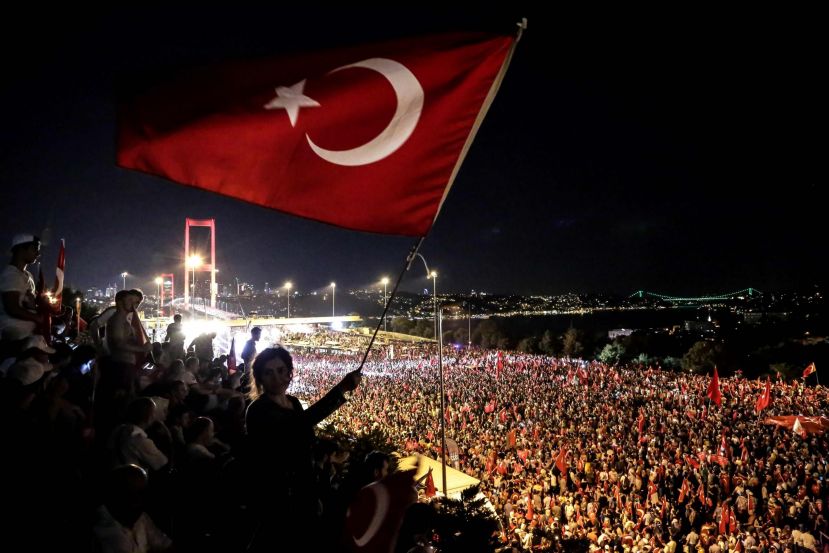 THO and a distinguished panel of experts on July 13 for a new look at the July 15 coup attempt one year later and its ongoing impact on the U.S.-Turkey relationship as well as Turkey's regional outlook. Last year's failed coup attempt, carried out by a faction within the Turkish Armed Forces (TSK), took a considerable toll on the Turkish nation and created enormous domestic, regional, and international risks.

 
Following the death of more than 200 Turkish civilians during the coup attempt, the Turkish government declared a state of emergency that is still in effect. Terrorist groups like ISIS, the PKK, and TAK took advantage of the security landscape and increased their deadly attacks in Turkey, creating serious consequences for Turkey's growing economy.
 
The Turkish government and majority of the Turkish public believe that the coup attempt was organized by Fethullah Gulen and his followers (labeled as the Fethullah Gulen Terror Organization, or FETO). Ankara has requested the extradition of Gulen from the U.S., further complicating the already strained relationship between the two NATO allies.


Speakers
Ambassador James Jeffrey - Former U.S. Ambassador to Turkey; Distinguished Fellow at the Washington Institute for Near East Policy

Cliff Stearns - Former Congressman, President of the U.S. Association of Former Members of Congress; Executive Director, APCO Worldwide

Mark Hall - Film Director and Producer of "Killing Ed"

Mujeeb Khan - Department of Political Science at the University of California, Berkeley

Moderator
Alexi-Noelle O'Brien-Hosein - Producer

Breakfast will be served at 9:00. The panel discussion will begin at 9:30.


When
Thursday, July 13, 2017 from 9:00 AM to 11:00 AM EDT
Add to Calendar


Where
National Press Club
The Holeman Lounge
529 14th St NW
Washington D.C. 20045
Last modified onMonday, 10 July 2017 21:30