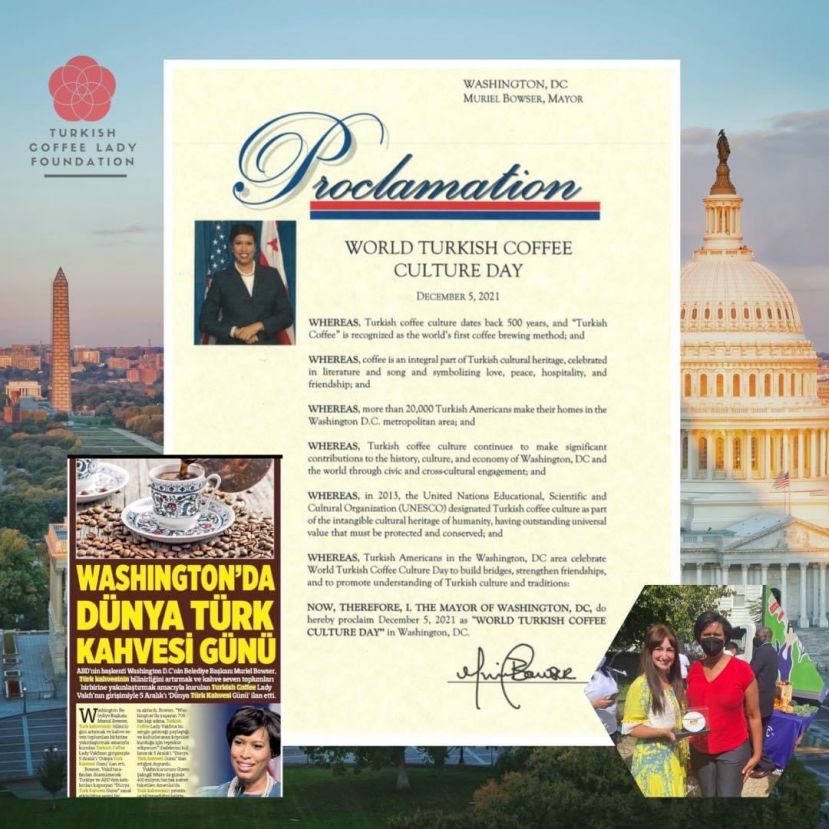 Gizem Salcıgil White, the Turkish Coffee Lady, is a well-known member of the Turkish American Community. She has been working tirelessly to promote Turkish Coffee in the US for many years. Together with micro art expert Hasan Kale, they have prepared a documentary that focuses on eight different coffee cultures from Turkey. Last week, they had an event in Washington, DC, and they will have a big one in New York Ciry this Tuesday.
They were also up on one of the billboards in New York's famous Times Square. They promoted the documentary to a sizeable crowd and received much attention from the Americans. 
Another good news is that the mayor of Washington, DC, Muriel Bowser declared December 5 the World Turkish Coffee Culture Day. It is really good to see cultural initiatives like this while the relations remain tense between Turkey and the US.
Turkish-American Community is proud of Gizem!Thanks a lot for your efforts!