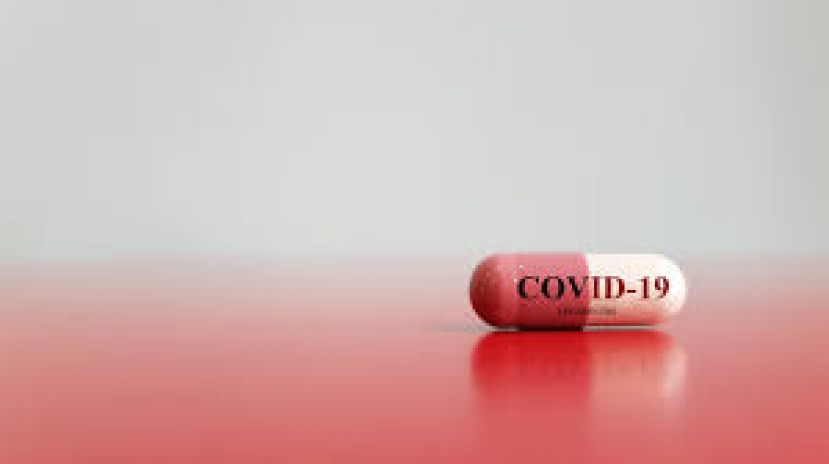 The United States Doubles Its Order of COVID-19 Pills
President Biden joined the briefing held by the White House COVID-19 Response Team. Speaking at the beginning of the briefing,President Biden stated that the United States' order of COVID-19 pills was doubled from 10 million.
Biden emphasized that the Pfizer pills would dramatically decrease hospitalizations and deaths in high-risk individuals He stated that the first batch of the COVID-19 pills was delivered on Christmas Eve and that more would be delivered this week.
Biden said he directed the government to buy an additional 10 million courses of Pfizer, increasing the purchase amount to 20 million. Biden emphasized that this pill will be a game-changer for the pandemic.
"Omicron's effects depend on whether we are vaccinated or not."
Pointing out the increase in daily cases up to 1 million in the United States, Biden said that Omicron is highly transmissible and different from all the other previous variants. "However, you can protect yourselves," Biden added.
"Get vaccinated, get boosted, wear a mask while you are in public," Biden repeated.
Biden said that the increase in cases would depend on the vaccination status of every individual, also noting that while the fully vaccinated plus a booster shot still have the risk of getting COVID-19, their risk of severe prognosis decreases greatly.
Pointing out to the increase in cases across the country in the organizations and workplaces, including the White House, Biden also said, "However, if you are fully vaccinated plus a booster shot, it means you are well protected."
"Worry but do not panic," Biden said, adding that the unvaccinated are more susceptible with a higher risk of severe prognosis and mortality.
Recently elected New York City Mayor Eric Adams officially took office. Adams was sworn into office in Times Square on January 1, 2022, just after the New Year's ball drop.
Adams was sworn into office as he placed his hand on the Bible. It was reported that Adams brought his family's Bible for the oath ceremony. Some 15,000 are joining in the New Year's Eve celebrations at Adams's inauguration in Times Square, New York. Usually crowded with around 60,000 people, the New Year's Eve celebrations this year saw a mere 15,000 revelers due to COVID-19.
The mayoral election in New York City was held on November 2. Adams, who had the position of Brooklyn Borough president before, became the second African American mayor of New York City.