Message from a Turkish-American Nurse: We are acting very carefully and cautiously.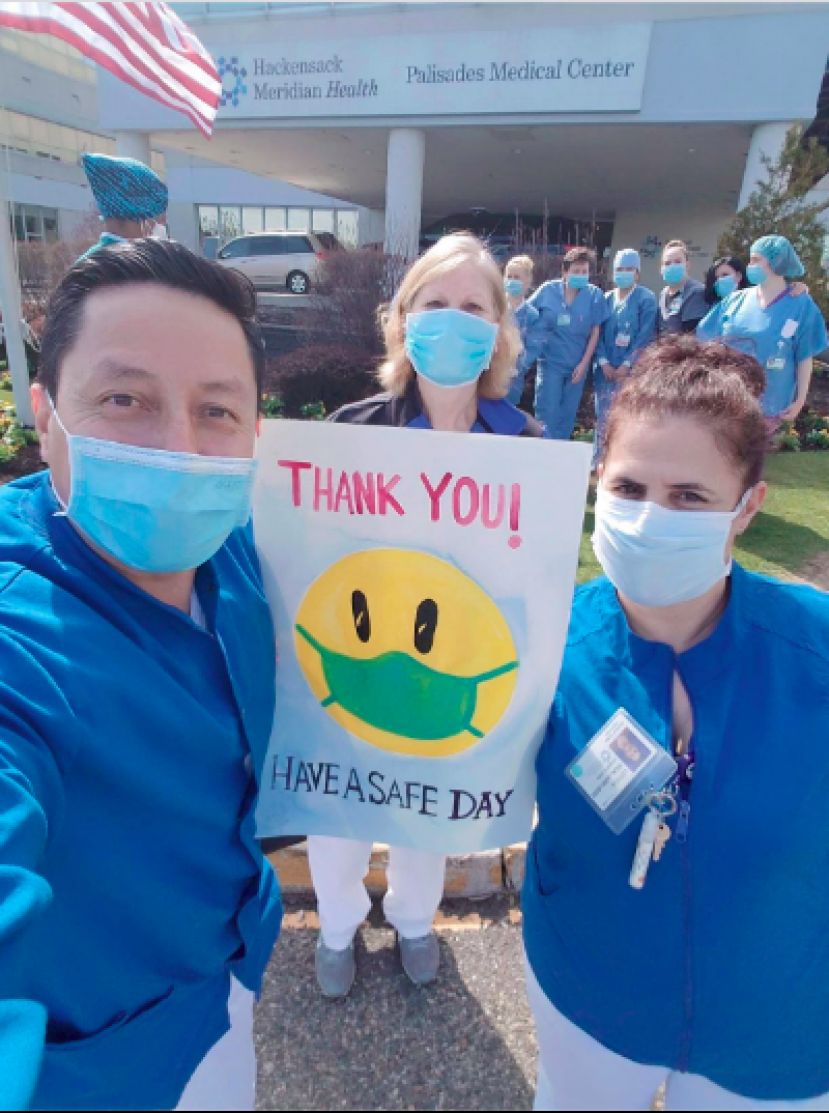 Necmiye Kacaroğlu, working as a nurse in a notable hospital in New Jersey, which is among the states with the highest death toll numbers, stated that her hospital was full of patients with coronavirus, and they were acting very cautiously. 
Expressing that they no longer had a lack of medical equipment, Kacaroğlu stated that there was a need for healthcare professionals; nurses, especially, were being transferred from elsewhere. Stating that her son worked as a police officer, Kacaroğlu expressed that the police and fire departments visited the hospital the day before, and such supports were morale boosters for them.
 Necmiye Kacaroğlu not only works as a teacher at the New York-based Atatürk School on the weekends, teaching Turkish children the Turkish culture and language as a mindful Turk, but she also works as a nurse at a medical service.
New Jersey COVID-19  cases rise to 81,420 with 4,070 deaths confirmed. New Jersey Officials report 3,026 new cases, but say curve is flattening.
There are over 11 Turkish-Americans lost their lives in New Jersey due to the coronavirus pandemic.
Last modified onMonday, 20 April 2020 04:34