March unemployment rate hits 4.4 % in the U.S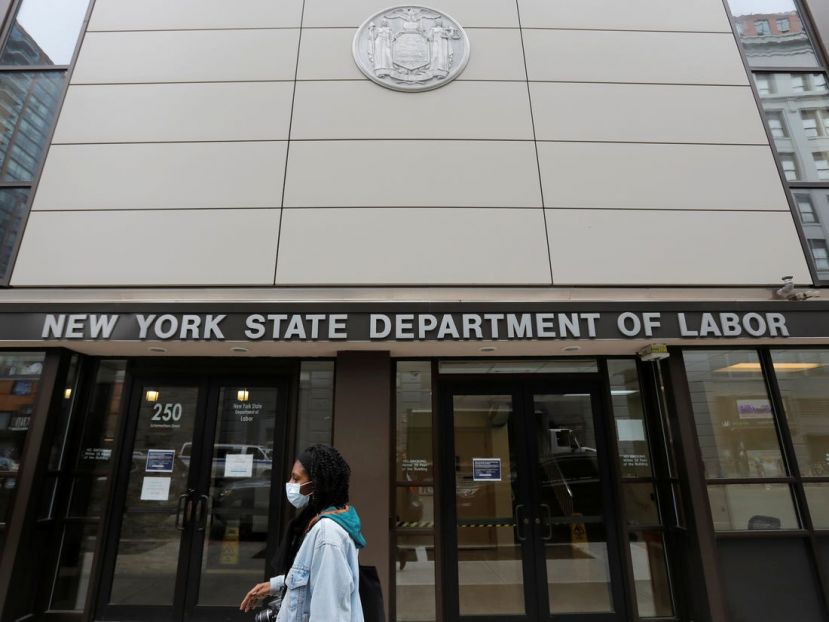 The Employment figures in the U.S. were announced. During the month of March, non-farm employment decreased by 701,000 people, the unemployment rate increased to 4.4%, and the hourly rate rose by 3.1% per annum, with an incremental increase of 0.4% per month.
The data shows that while the coronavirus epidemic has led to an increase in the unemployment rate, there has yet to be any impact on hourly earnings.
The economy in the country is almost at the point of standstill, with the coronavirus pandemic, which began in China and moved its epicenter to Europe, continuing to increase its impact in the US. While the service sector remains the worst-affected, and production has been suspended during this period, the number of applications for unemployment benefits has hit a record—reaching ten million.
In the United States of America, apart from the number of people who have been tested positive for COVID-19, the number of people applying for unemployment benefit has hit a historical high. Only last week, 6.6 million people applied for unemployment benefits.
Following the dismissal of 3.3 million people last week, around ten million people were left with no source of income due to the pandemic. The report prepared by the Ministry of Labor revealed that the economy was dragged into a serious recession with the shutting of businesses worldwide, while unemployment rates increased exponentially.
"It's only the beginning."
The high number of layoffs causes many economists to paint a pessimistic picture. It is stated that the current ten million job layoffs may increase as much as another ten million by the end of April. This number is twice as high as the dismissal number (of 8.7 million people) during the Great Depression.
The Chair of the FED: A recession is expected.
Jerome Powell, Chair of the US Federal Reserve, warned that the US could enter a recession. Powell said that the full recovery of the economy was directly linked to limiting the spread of the virus.
International economics specialist James Knightley of Dutch ING Group said that although it was known that tens of thousands of workplaces had been closed due to the coronavirus pandemic, it was shocking that there had been more than 3 million applications for unemployment pay.
"New monetary aid packages could be needed."
The US Senate already approved the government's $2 trillion aid package.Speaker of House,Nancy Pelosi stated that more economic relief packages would be needed in the near future.
Within the scope of this fund, three thousand dollars of support per family is planned, while businesses get 500 billion dollars of support.
Last modified onMonday, 06 April 2020 14:20