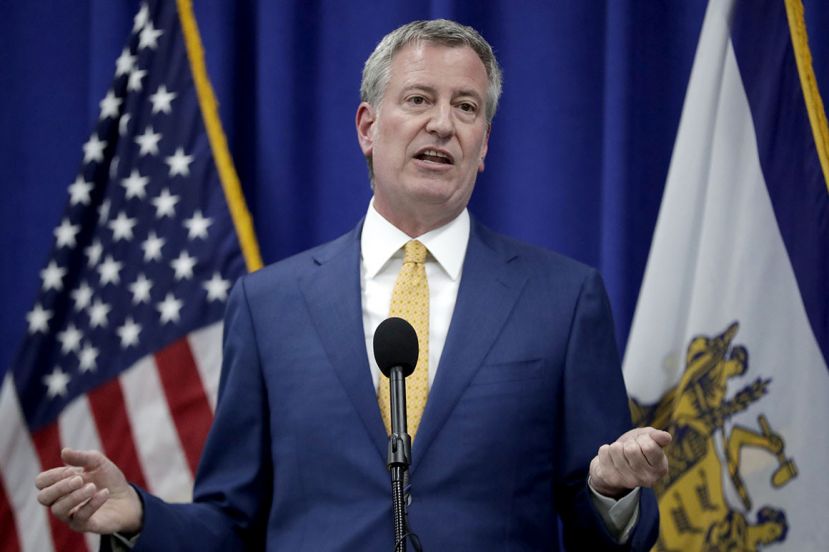 In New York City, where most people died due to Coronavirus in the U.S., the increasing number of cases in recent days prompted the authorities to take new measures.
New York Mayor Bill de Blasio stated that mandatory face mask rule came into effect in nine different districts as of September 29th, and those who do not comply with the mandatory use of face-mask in the designated areas will be fined up to $1,000. Mayor de Blasio said that those who are not wearing a mask would first of all be warned by the NYPD Officers and that those who continued to resist would be fined.
In addition, the bars, restaurants, and gyms are to close at 10 PM. Gatherings in New York will be limited to no more than ten people.
NYC Mayor De Blasio warned that if the infection rate hit 3%, schools would close. The city had measured the rate at 2.8% as of Friday, a bump from Thursday's 2.6%. Mayor Bill de Blasio shared the current Covid-19 situation in NYC:
-121 patients admitted to the hospital 
-916 new cases 
-The infection rate 7-day average is 2.83% 
New York City has 1.1 Million students and about 300,000 are  in classrooms — than virtually any city in the country. Mayor also said that" We NEED to get this virus under control."