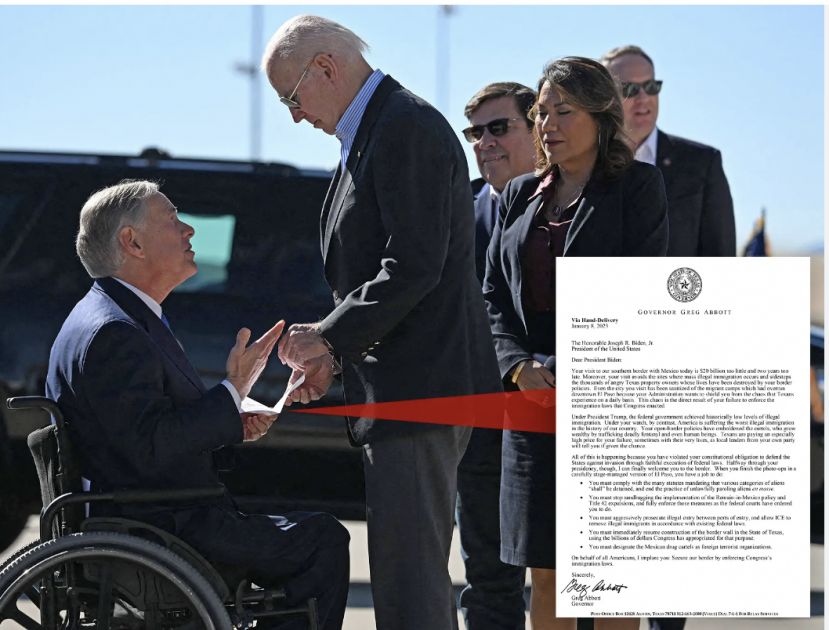 A state of emergency was declared in El Paso recently. President Joe Biden expressed his desire to go to the southern border within the week. On the last day of the week, he went to El Paso, Texas, where thousands of South Americans have recently flocked to apply for asylum. President Biden met with border and local officials. When he arrived in Texas, he was greeted at the airport by Texas Governor Greg Abbott, who had been harshly critical of immigration. Governor Abbott presented Biden with a letter on border issues.
The influx of Latin Americans who want to apply for asylum in the United States, in El Paso in particular, is one of the most important agenda items in the country. El Paso is the busiest of the nine border crossings between Mexico and the United States. Venezuelans make up a significant portion of those who reach El Paso. The US announced on Thursday that it would expand restrictions so that Venezuelans, Cubans, Nicaraguans, and Haitians caught crossing the border illegally would be quickly deported to Mexico. 
The Constitutional Court had recently decided to extend the term of Article 42, which has already expired. Article 42 came into force during former President Donald Trump's term. It allows border officials to deport any asylum applicants without looking into their legal situations in detail because of the pandemic.
After Biden's visit to El Paso, he traveled to Mexico with the Secretary of State  Antony Blinken to attend the North American Leaders' Summit. The situation in America's southern border is also expected to play an important role at the leaders' summit, which will take place on January 9 and 10.