Turkey Says U.S. Indictment of Former Minister Amounts to "Coup Attempt"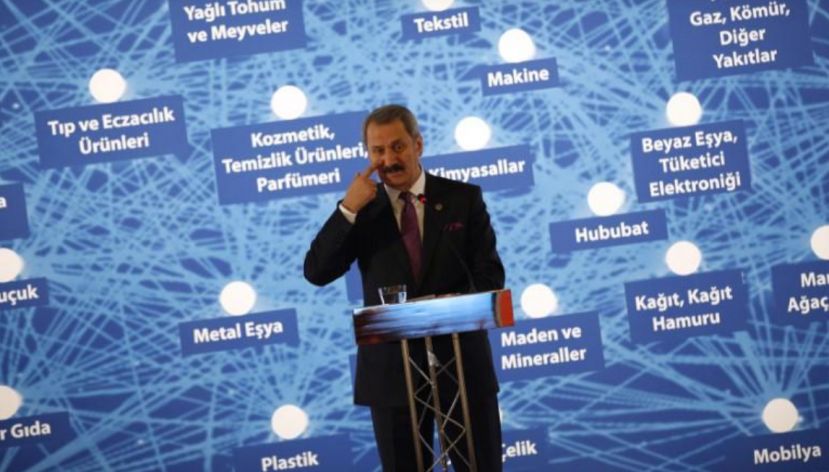 Zafer Caglayan speaks during a news conference in Istanbul February 14, 2012. REUTERS/Murad Sezer
ANKARA (Reuters) - Turkey said on Monday its former economy minister, indicted in the United States for conspiring to violate U.S. sanctions on Iran, acted within international law and that charges against him amounted to a coup attempt through American courts. Former minister Zafer Caglayan "has protected Turkey's interests as Turkish economy minister, and has acted within the laws of our country and international laws while doing that," government spokesman Bekir Bozdag said.

The charges against Caglayan were "a repetition of the December FETO coup attempt ... through the American judiciary", Bozdag said, referring to 2013 leaks about alleged government corruption which were blamed on President Tayyip Erdogan's opponents.

Caglayan and the ex-head of a state-owned Turkish bank were charged on Wednesday with conspiring to violate U.S. sanctions on Iran by illegally moving hundreds of millions of dollars through the U.S. financial system on Tehran's behalf.

The charges stem from the case against Reza Zarrab, a wealthy Turkish-Iranian gold trader who was arrested in the United States over sanctions evasion last year. He has pleaded not guilty.

Wednesday's indictment marked the first time an ex-government member with close ties to Erdogan had been charged in the investigation that has strained ties between Washington and Ankara.

Erdogan said last week he had told Washington that Turkey had never agreed to comply with its sanctions on Iran, and called on the United States to review the indictment.

Turkey's presidency said on Saturday Erdogan spoke by phone with U.S. President Donald Trump. It did not say whether the two leaders discussed the case.

Bozdag also condemned the indictment of Erdogan's guards over violence during his visit to Washington in June, saying it relied on testimony from supporters of the outlawed militant PKK group, and had done "great damage" to U.S.-Turkish ties.