Ramadan Highlights in New York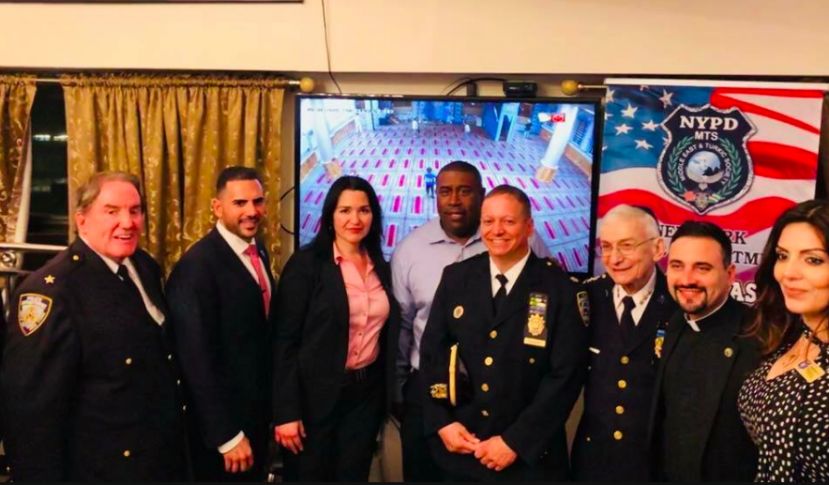 By Ali Cinar - Mayor Bill de Blasio and First Lady Chirlane McCray opened their Gracie Mansion for the annual Ramadan Iftar dinner. Mayor de Blasio stressed that America "is not meant to be a nation that excludes or discriminates against, or puts down or disrespects the Muslim people".

Brooklyn Borough President Eric Adams hosted a Ramadan Dinner at the Brooklyn Borough Hall. Adams stated the following: " I had such a wonderful time at our annual #Iftar Dinner at Brooklyn Borough Hall last night. Wishing all Muslim-Americans across the borough a blessed and healthy breaking of the #Ramadan. May the future bring plenty of happiness and good fortune to all."

NYPD Officers organized a Ramadan Iftar Dinner at Eyup Sultan Cultural Center in Brooklyn.NYPD MT Society Members gathered with the Community Leaders at the Iftar Dinner.  NYPD MT Society President Mourad Mourad stated the following at the opening of Iftar Dinner: " It was a full house once again and we couldn't be happier. We are always here for our community and will continue to provide assistance and guidance to all to make New York City the safest place for everyone."

NYPD Senior Leader,  NYPD Muslim affiliated fraternal organizations, leaders from New York City's Muslim community, and the commanding officer of the NYPD Hate Crime Task Force has gathered at One Police Plaza for the Department's annual Pre-Ramadan conference. The discussion was on security preparations for the upcoming holiday and to become better informed about the customs of the Muslim faith.
Last modified onSaturday, 07 July 2018 16:24