"Turks and Korean, We Could Be Brothers and Sisters"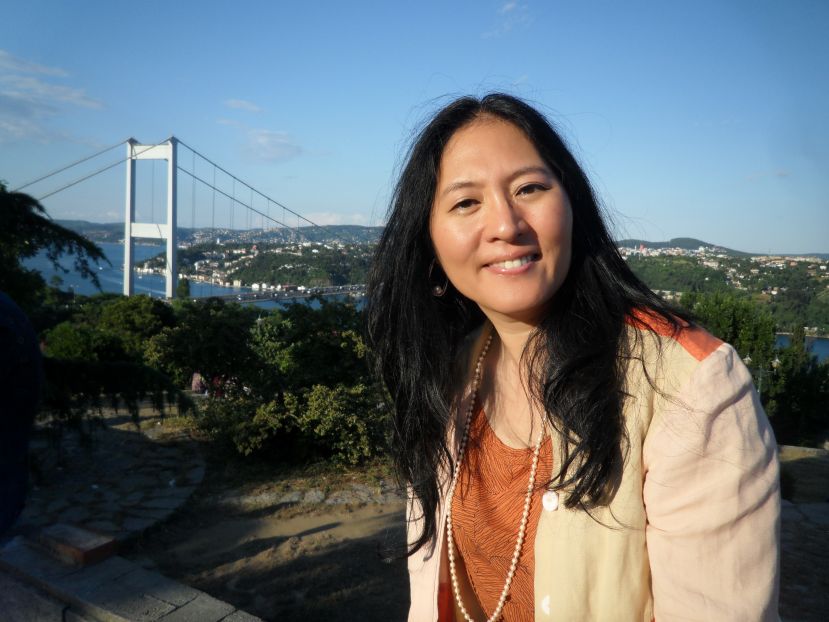 Soh Young Lee-Segredo has been performing all her life. She is a singer, choir director, storyteller and program coordinator. When she was 10 years old, she created 'Charlie Chapplin Act' and performed in front of large audience in the street of S. Korea. At age 15, she was vice president of the Red Cross Youth Middle school division, Seoul and experienced first-hand leadership. Via S Korea, to Paraguay, Brazil, Spain, Soh Young Lee-Segredo was exposed to multiculturalism and she learned value of diversity in gender, race, languages, different music and people.

She is a founding member and director of the Multicultural Peace Mission Choir, Soh Young Ensemble and Soh Young and Friends. She sang National Anthems in Madison Square Garden and Nassau Veterans Memorial Coliseum.

In 2007 Soh Young Ensemble debuted Carnegie Hall Weil Recital Hall as a winner of 25th Anniversary of the Artists International Competition, grand prize winner of Korean Idol NY (sponsored by KBS from S. Korea) and grand prize winner of the National Korean Folk Art Competition with German, Italian, Russian, Cuban, and Turkish artists.

She is also an educator, community activist, humanitarian, and life long learner. She volunteers her time for the communities where she works and where she lives. She is a public school teacher and graduate of Newtown H.S., Queens College (CUNY), Bank Street College, Dowling College and St. John's University. Soh Young is a proud Korean American woman living in NY. She lives in Freeport with husband, Gustavo E. Segredo (Su, Gun Soo, Korean name), two sons, Ujin Lee and Daniel Lee.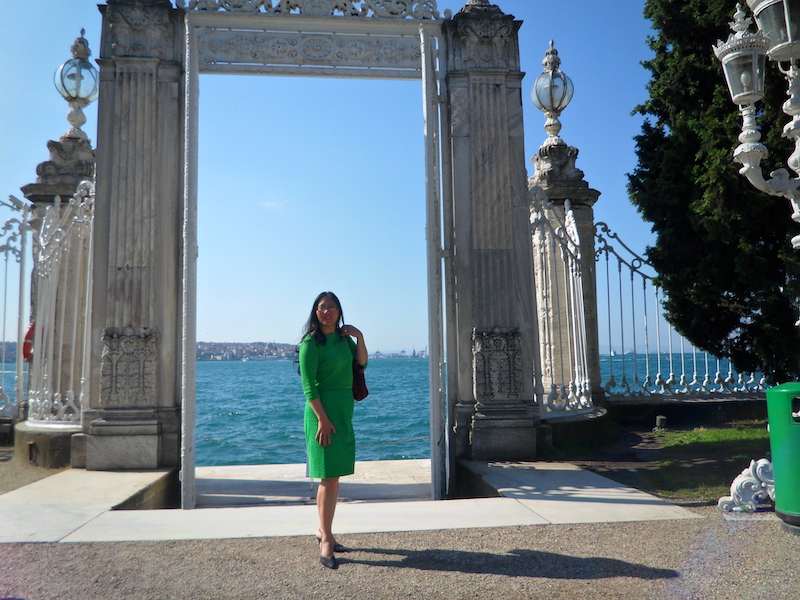 How did you meet Turks at first and how did you get along with Turkish culture and people? 

I am a friend of many different ethnic and cultural organizations on Long Island and Queens.  I first met Turks when I was the Vice President of the Korean American Association of LI (KAALI).  The president of KAALI also became friend with Turks.  I was invited to travel to Turkey by some members of the local Turkish community.  It has been more than 10 years since I began singing for the Long Island Chapter of Korean War Veterans' 'Korean War Memorial' (also known as June 25).  It was there that I met Mr. İbrahim Kurtuluş and Turkish government officials. UN Representatives also attend the event every June 25th Memorial.  I was connected to Bircan Ünver and invited to participate in The Light Millennium TV LMTV Holiday recording with diverse community leaders in January 2016. I have always gotten along with my many Turkish friends and enjoy learning about their culture and peoples.     



When did you travel Turkey first time? What was your expectation? How many times have you traveled to Turkey so far?

I had the opportunity to travel to Turkey in 2011.  I watched promotion and traveling video prior to traveling to Turkey.  I was open to a new adventure as well as a learning experience. 



Would you like to share any interesting memos with our readers about your Turkey trip?

I was feeling a bit like Alice in wonderland (Soh Young in Wonderland) when I was in Cappadocia, known as Mushroom City. I dream that one day there can be a concert hall in one of the houses and I can sing Turkish song. As a person who celebrates Arbor/Earth Day annually, my visit to Bursa Ulu Çınar was especially amazing.  8 people hugged a specific tree, over 600 years old.  We were humbled to be a part of such a historic site.  The restaurant there was filled with travelers enjoying the shade provided by natural beauty, branches and leaves of the tree.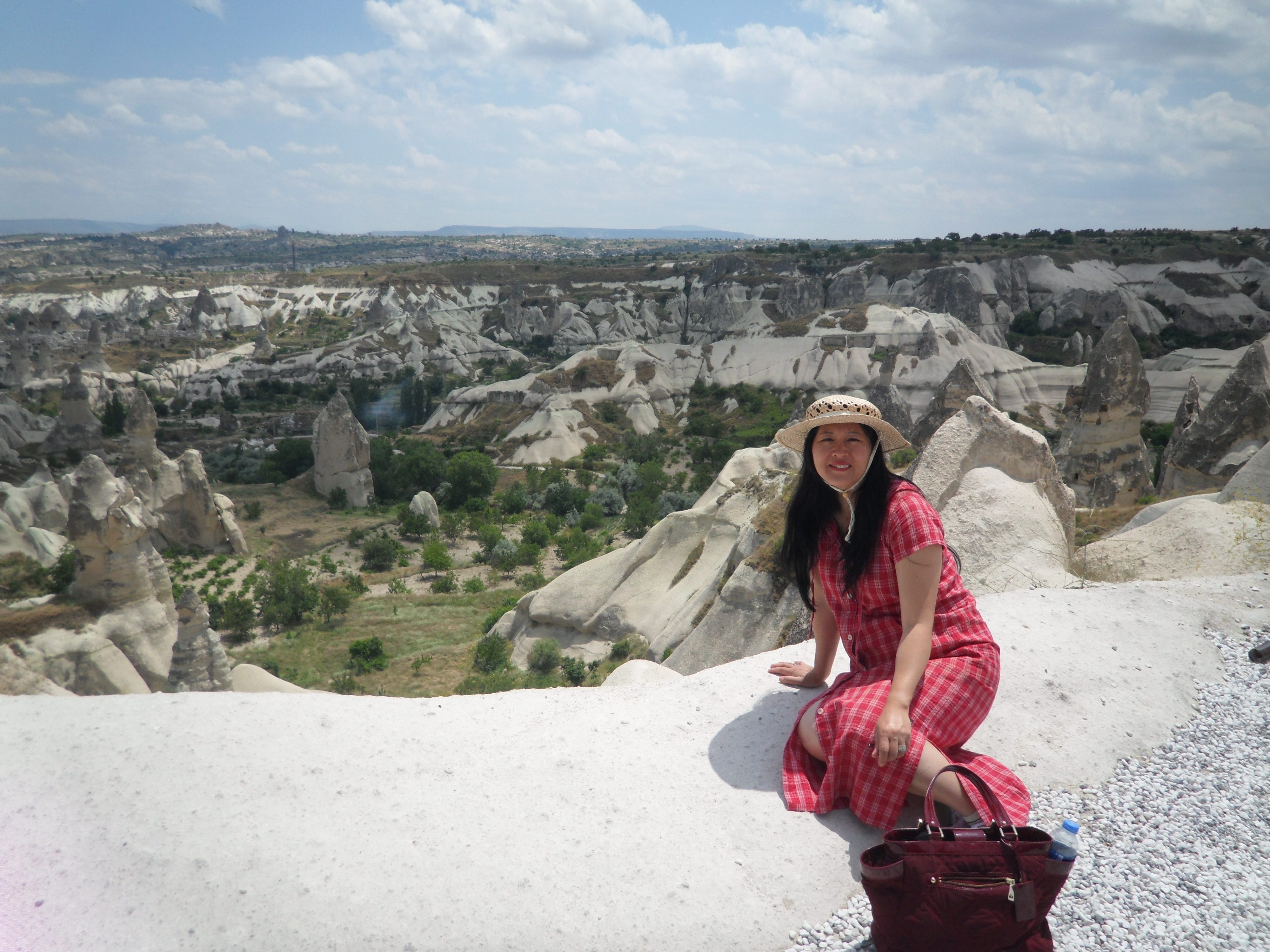 How is Korean community in the U.S. relation with Turkish Americans? 

I learned recently about how Turkish forces supported Goguryeo, one of the three Korean Kingdoms against the Han Chinese forces. Turkey has had a close relationship with the Korean community due to their participation in the Korean War which took place 68 years ago. 721 Turkish soldiers fell in battle and 462 were buried at the 'Heroes' Cemetery' in Busan.  I went to the city of Busan with my father when I was young since my father did business in Busan. I was in Busan in 2016 and if I knew this cemetery, I would have visited.  It will be definitely a place to visit for the next trip to S. Korea.



What do you suggest your American friend who wants to visit Turkey first time? 

I am not sure how much Turkey has changed since my visit in 2011, but I would tell them be open to watching, to listening, to having conversations and experiencing all with an open mind.  The history of Turkey and especially of Ephesus, an ancient site built in 10th century BCE is truly one of the most glorious and interesting.  I stood in front of the Library of Celsus built in 114 CE by the Romans. I sang 'Pie Jesu', a Latin song, for the world peace just outside by the Great Theatre amphitheater capable of holding 25,000 speculators.  It was one of the seven churches of Asia from the Book of Revelation in the Bible.  The signs listing the various points of interest in Ephesus were sponsored by Samsung (back in 2011) as just another symbol of the close ties between Turkey and Korea!



What is your favorite city, hotel and restaurant in Turkey? 

It has been seven years so I do not remember any particular restaurants, but I must say Cappadocia and Bursa were my favorite cities.  İstanbul is amazing, very busy, but one must visit. Please understand that I have lived in all the big cities, Seoul, S. Korea, Asuncion, Paraguay, Sao Paulo, Brazil, Madrid, Spain and now in New York for the last 43 years.

Would you like to add anything?
My first CD had a Turkish song and I hope to record another Turkish song as well on my second CD. When I debuted at the Carnegie Weil Recital Hall, my Turkish friends came with unusual gift, Turkish bride outfit head to toe!  This complete outfit definitely brought out their rich culture and I cherish the memory of Turkish hospitality. In addition, Turkey and Korea are related according to the following article. 'Korea' came from Koguryo.  We Turkish and Koreans are closer than just a friend, we could be brothers and sisters!   (FRIEND OF TURKEY IN ETHNIC COMMUNITY)